A trend among streaming services, Dazn also blocks VPN access. Officially, sports streaming is available in the United States, Spain, Canada, Brazil, Italy, Japan, Austria, Switzerland, and Germany. According to Dazn support, Dazn cannot offer services outside of countries supported by law.
Also according to Dazn, even if you are in a country where Dazn service is available, Dazn does not allow you to access your videos using a VPN.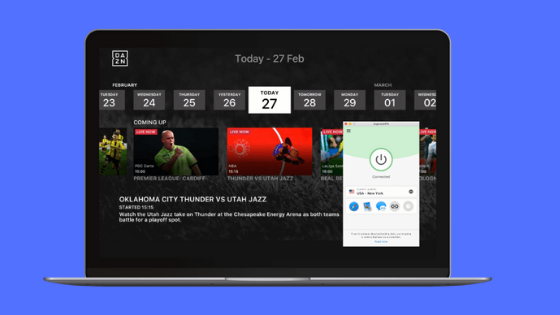 What is a VPN?
If you are trying to access games available on Dazn but from other countries, you may be trying to use a Virtual Private Network ( VPN ). It is the VPN that gives you a new IP address and allows you to "geo-spoof" your location to access region-blocked online services based on your geographic location.
"When the DAZN app loads, it checks your IP address and if you are in a compatible country, we allow you to access our service", explains the company.
Otherwise, access is denied.
"If our systems have detected that you are watching DAZN using a VPN, you will be notified and blocked from accessing the service and content", completes the FAQ.
Why does Dazn block VPN access?
The company says sports offered are made possible through strict controls in the countries where they can be broadcast. It would be necessary to restrict access to users trying to view Dazn outside these countries, and as a result it was decided to block VPN users as they are not allowed to view due to their residence.
So if you are a customer from the United States and want to access the Japanese, Italian or Canadian version of Dazn using a VPN, get your little horse out of the rain. "Even if you are in a country where DAZN exists, we will not allow you to access our service using a VPN", they say. Only if you are accessing from location.
*With information: Dazn