Are you tired of battling with frustrating errors in your Access databases? If you're here, chances are you're all too familiar with the headaches that come with manual error sorting. But what if I told you there's a game-changing solution that can simplify and expedite the process of database error recovery? 
Look no further than Stellar Repair for Access, the ultimate database recovery tool poised to transform your approach to tackling Access database errors.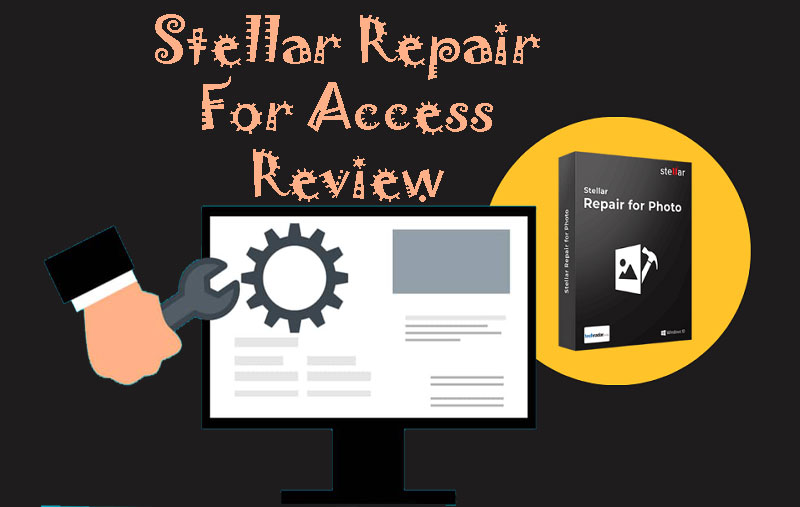 In this article, we'll delve into the remarkable capabilities of Stellar Repair for Access and explore how it can be your go-to solution for a seamless database recovery process.
Why Stellar Repair for Access?
Stellar Repair for Access is an access database repair tool that offers a simple user interface and robust database repair capabilities. It is recommended and trusted by Microsoft MVPs and widely used by users and administrators worldwide. With this tool, you can effortlessly repair an MS Access database and recover its objects in a new database. But what sets Stellar Repair for Access apart from Microsoft Access? Let's explore some of its key features.
1. All Database Objects are Repaired
One of the standout features of Stellar Repair for Access is its ability to recover all objects from corrupted Access database files. From tables and queries to forms and macros, this tool can repair and restore various database objects. It can even repair the long number data type in Microsoft Access 2019, which is a feature not available in the standard Access software.
2. Simple User Interface (UI)
The software boasts a simple and intuitive user interface, allowing even non-technical users to navigate and operate it with ease. Whether you are a beginner or an experienced user, you will find the software's interface to be user-friendly and visually appealing.
3. Recover Deleted Access Database Records
Accidentally deleted important records from your Access database? Don't panic! Stellar Repair for Access can recover deleted records, even when Microsoft Access itself does not provide a default feature for retrieving them. With this tool, you can restore deleted records from your Access database, saving you from relying solely on backups.
4. Repairs Non-English Data Too
One of the standout features of Stellar Repair for Access is its ability to recover data that is not in the English language. This means that if your database contains data entered in regional languages, the software can retrieve and restore it accurately.
5. MDB and ACCDB File Repair
Stellar Repair for Access specializes in restoring corrupt MDB and ACCDB files from the Access database. It can fix corruption errors caused by hardware failure, software conflicts, and database design inconsistencies. This ensures that your database is back to its optimal state, free from any lingering issues.
6. File Preview Before Recovery
To ensure that you are recovering the correct data, Stellar Repair for Access provides a file preview feature. This allows you to preview the database objects and select the specific data you want to recover, providing you with greater control over the recovery process.
7. Selective Database Object Recovery
Sometimes, you may only need to recover specific database objects instead of the entire database. Stellar Repair for Access allows for selective recovery of objects such as tables, forms, and modules. You can save a single or specific object in the preview pane to your desired location, giving you more control over the recovery process.
How to Use Stellar Repair for Access
Now that you're familiar with the powerful features of Stellar Repair for Access, let's walk through the steps of using this tool to repair your Access database.
Get and Install Stellar Repair for Access by downloading it from their official website.
Launch the software and click on the "Select Database" button to locate the corrupted database file. You can use the "Find" option if you're unsure of the file's location.
Once you've selected the file, click on the "Repair" button to initiate the repair process. Depending on the size of your database, this process may take some time.
After the repair process is complete, the tool will display a preview of all the items in your database. Select the objects you want to recover and choose the location for the new database file.
Finally, open the new database file and start working with your recovered data.
System Requirements
Before you begin using Stellar Repair for Access, ensure that your system meets the following requirements:
Processor: Intel-compatible (x86, x64)
Memory: Minimum 4 GB (8 GB recommended)
Hard Disk: At least 250 MB of free space
Operating System: Windows 11, 10, 8.1, 8, and Windows 7
Plans & Pricing
Stellar Repair for Access offers three different plans to cater to the diverse needs of its users. Let's take a closer look at each plan:
1. Free Plan
The free plan of Stellar Repair for Access comes at no cost and can be easily downloaded. While it provides limited functionality, it allows you to scan and preview recoverable Access databases, giving you a glimpse of the software's capabilities.
2. Professional Plan
The professional plan is priced at Rs. 7,399 per year and is designed for individual users. With this plan, you can enjoy all the features of Stellar Repair for Access on a single system. It supports Microsoft Access DB 2019, 2016, 2013, and earlier versions, ensuring compatibility with various environments.
3. Technician Plan
For users who require installation on multiple systems, the technician plan is the ideal choice. Priced at Rs. 9,999 per year, this plan offers the same features as the professional plan but allows installation on multiple systems, making it suitable for businesses and IT professionals.
Final Thoughts
In conclusion, Stellar Repair for Access is a user-friendly and powerful tool for repairing corrupted Access databases. Its extensive range of features and capabilities make it a valuable asset for anyone dealing with database errors. 
With Stellar Repair for Access, you can recover all database objects, repair split databases, recover deleted records, and resolve various types of database corruption. Its intuitive interface and selective recovery options provide a seamless experience for users. 
So, if you're looking for an efficient and effective solution to your Access database woes, Stellar Repair for Access is definitely worth considering.