It is a normal business practice to hand over non-medical obligations to the industrial experts. It helps you to focus on your core capabilities_ delivering quality patient care services. When you outsource medical billing services then you become successful to reduce the overhead for your practice.
A third-party medical billing company takes the responsibility of things like billing, coding and collections. Although, the concept of hiring a medical billing company is the right solution to prevent your practice from major economic loss.
If you have decided to outsource medical billing and coding services then you should look for the 7 qualities in a billing company before the selection.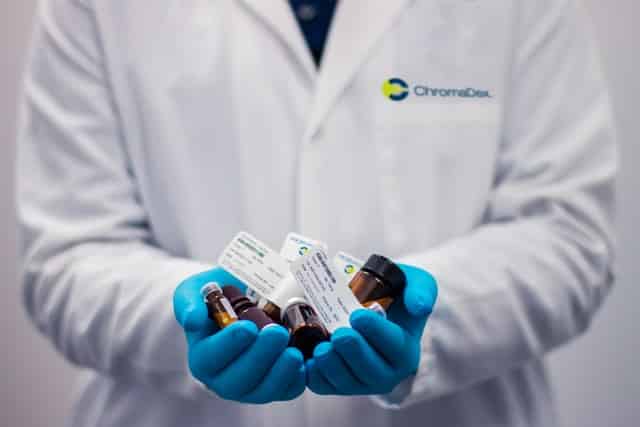 Here are the top factors that you should consider to see how well a company fits your practice's needs.
1. Reduce Service Costs And Save Time:
The primary factor that you should consider while outsourcing medical billing services is its cost. What amount do they expect from your business? The ideal way to hire a medical billing company is that a specific percentage they collect from your reimbursements. This is the percentage that they define for all net collected receipts that they receive on your behalf.
Try to prefer a billing company that charges around six percent or less if this manner is adopted. Any percentage greater than this would be considered too expensive.
Also, ensure to discuss additional charges with your billing partner to prevent your practice from hidden charges. A billing company can include the fees of startup, termination, data conversion and patient collections. Along with these charges, also inquire about the average time for receivable. It is a better decision to hire a billing partner that has an average time of 14 to 30 days. Although, this aspect is also highly dependable on payer rules.
2. Reduce Workload:
Medical practitioners outsource medical billing services mainly to reduce excessive administrative workload. Therefore, while considering a medical billing company you need to evaluate code edits and payer rules of a company. A good billing company usually comprises of three factors;
Accuracy.
Medical coding.
Correct Payment.
Hence, I suggest you should evaluate a billing company regarding these above-mentioned components.
3. Practice Management Systems:
There is a wide range of practice management systems in the market. It means that every specialty has a different set of practice management systems that fit the requirements of every specialty. The market has various reliable systems including;
Allscripts.
Athenahealth.
Cerner.
Epic.
Eclinical.
Idx
Ge centricity
All of these practice management systems are pretty common in nature which is why a good medical billing company will be familiar with them. Instead of these systems, most of the medical billing agencies provide custom-tailored practice management systems along with their services. It will make it easier for you to rely upon a partner that provides innovative medical billing solutions.
4. Good Reviews:
It is a good practice to learn about the reviews and references of a billing company before hiring them. This is true in terms of every other business practice as well. Therefore, it is important to gain information about the company in terms of their past projects. You should look for their past industry experience, get to know about the ideas of their other clients and gain information about the company in terms of their past projects.
You should look for certain aspects of their past work with their other clients. It includes the size, scope and specialty. You can also evaluate their business with online reviews and testimonials that can help you a lot to understand the capability of that medical billing company. It means that you should not hesitate in approaching their clients and get to know about their working experience with that billing company.
5. HIPAA Compliance:
The health insurance probability and accountability act (HIPAA) of 1996 was introduced to ensure security protocols for private health information (PHI or ePHI). A well-reputed medical billing agency always makes sure compliance with HIPAA protocols. So you should also outsource medical billing services to a HIPAA compliant billing company that will ensure complete security and data integrity protocol throughout the billing process.
6. Ensure Transparency:
According to the above-mentioned factors, it is obvious to ensure transparency throughout the revenue cycle management process. A reputable medical billing company will be up-front about all their dealings. In addition to this, it will also ensure the security, accuracy, and integrity of data and services. Such transparency will allow you to gain an accurate and timely report about the finances of the practice.
It is integral, otherwise it will make your practice's dealings come under question. It means that your practice deserves to know everything that is going along with their business practice. It doesn't matter whether the information is technical or outside the premises of your medical business.
7. Overall Service Package:
Medical practitioners should make sure that they thoroughly understand the package of their billing company. You should learn about the services as well as the services not provided. It will help them to avoid making any assumptions about medical billing and coding rule engines. It is possible that you might neglect the significance of some tasks that are related to it.
Final Verdict:
Approaching this article would give you insights into the right ways to outsource medical billing services. It will help you avoid any confusion and mishap from taking place even if it is your first experience. The practice will be able to plan or find another more appropriate medical billing collection agency to jump towards better opportunities.
Medcare MSO is one of the most leading medical billing companies in the United States. Click here to learn more about how we help medical practitioners to combat the financial challenges and improve revenue cycle management practice.