Looking for a career in IT as Technical Support Specialist? CompTIA A+ Certification is the answer to all your career problems. As titled by CIO Magazine, this one of the top 10 entry-level certifications is your best step to a flourishing IT career.
Also, it being a vendor-neutral credential makes it a great choice. This means that the knowledge you receive while training is not limited to CompTIA products only. Start your journey to fulfilling your dreams by buying 220-1001 Practice Questions at Exams4sure.com. We will help you get familiarize with the exam formats, patterns and important sections. All while equipping you with tools and methods that can ensure your success in just one try.
Why CompTIA A+?
According to a survey last year, A+ is one of the most valuable credentials among beginners. If you are just starting out your career in IT this certification is the best package with great potentials. CompTIA A+ equips you with an advanced set of skills that are up to the demand of today's IT world.
Plus, it pays up nicely. According to the pay scale shown in several job listings, technical employees with A+ credentials are earning an average $58,000 with top employers as the U.S. military. Help desk support and field service technicians earn lower pay. The average pay they get is of $45,000 – $46,000. While on the other hand, desktop support analysts with A+ are the top earners. According to CompTIA, they are earning an average of $60,000.
How Much CompTIA A+ Cost?
To get A+ certified you need to pass CompTIA 220-1001 and 220-1002 Exams. Each one of them costs $219. Keep reading this article to find out how can you learn more effortlessly for your exam.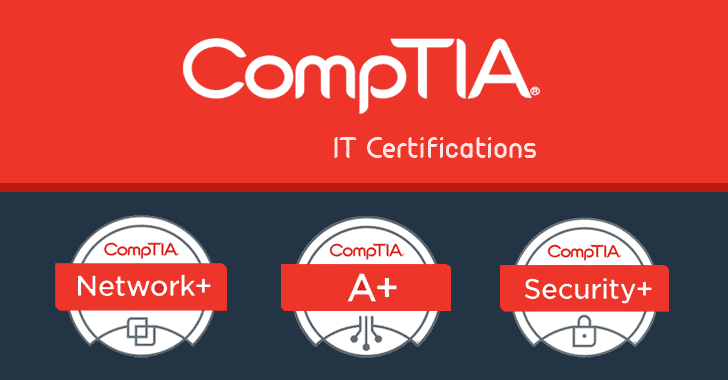 An Overview of 220-1001 Core 1 Exam
CompTIA launched New A+ Core Series on 15 January last year with two separate exams: 220-1001 & 220-1002. The new exams expanded to include more security, data connectivity and networking solutions. These solutions were aimed to reflect the growing IT role in the market.
220-1001 Core 1 is the first exam in the series and takes about 90-minutes. The exam includes 90 questions spread across multiple choice (single and multiple response), drag and drops and performance-based questions. These questions cover following domains, also the percentage they cover in exam is mentioned in parenthesis below:
Mobile devices (14%)
Networking (20%)
Hardware (27%)
Virtualization and cloud computing (12%)
Network hardware and troubleshooting (27%)
220-1001 Exam: Prerequisites and Requirements:
While CompTIA Certifications are mostly beginner-level, candidates must have minimum experience of 9 to 12 months in the field or lab. There is also a requirement of 675 (on a 100-900 scale) score to pass.
After the completion of the certification the successful candidates will be able to demonstrate skills, such as:
Installing, configuring and maintaining PCs, mobile devices and software
Diagnosing, resolving and documenting common software and hardware problems
Providing customer support to end-users and applying troubleshooting
Understand basic concepts such as desktop imaging, virtualization and networking
Practice and Prepare Exam with Exams4Sure 220-1001 Practice Tests
It is quite normal to need help for the preparation, CompTIA Certification Exams are tough after all. What you need is efficient CompTIA 220-1001 exam questions set that can assure you of your success. All while equipping you with all the right skills to make your success count.
Experts recommend using 220-1001 Exam Questions available at Exams4Sure.com. They are tested and approved by professionals and have let thousands of candidates meet their goals. Here are some reasons why they are the best option:
Self-Paced CompTIA 220-1001 Study Guide that is:
Clearly written and structured
Flexible so you can learn at your pace
Focused on your exam success
Helps you learn online without troubles
Supports 2 Formats: Practice Tests & PDFs
Tests your knowledge with 220-1001 Mock Tests
Preparing with Exams4Sure you'll have:
100% Success rate assured
Instant download
24/7 Customer support
Updated & Actual 220-1001 Dumps PDF
Free demo for 220-1001 Test Questions
Free Updates for up to 90 days
Conclusion:
Professionals recommend getting certified for the best career opportunities. Especially if it's a vendor-neutral credential such as CompTIA A+ certification. A lot of IT Tech Experts and Solution Specialists are already earning a healthy income. With this credential backing you up, completing your tasks in a job is easy.
So don't waste any more time and hit apply for 220-1001 Exam button? As for the preparation and success you can rely on 220-1001 Exam Dumps Questions at Exams4Sure.