Content creation constitutes a big part of any company's marketing strategy. It remains one of the best ways to generate leads, boost engagement, and turn readers into customers. This is why digital marketers still consider it a top priority and spend resources to do it right.
A HubSpot State of Marketing report found that 70% of marketers actively invest in content marketing. In addition, the report found almost 40% of respondents consider content creation a significant part of their overall business strategy.
A Semrush survey reported that 84% of companies have a content marketing strategy. The majority of those companies use it to generate leads and drive traffic to their websites.
You have to excel in the different aspects of content marketing to execute a successful marketing campaign. That means if you're looking to generate quality leads, you need to create all sorts of content, from blog posts and videos to podcasts.
You also have to keep your consumers engaged across different social media platforms. Consistency is a significant hallmark of content marketing, and if you begin to slack, you risk erasing all your progress.
This makes it difficult to do everything in-house. That's where outsourcing comes in.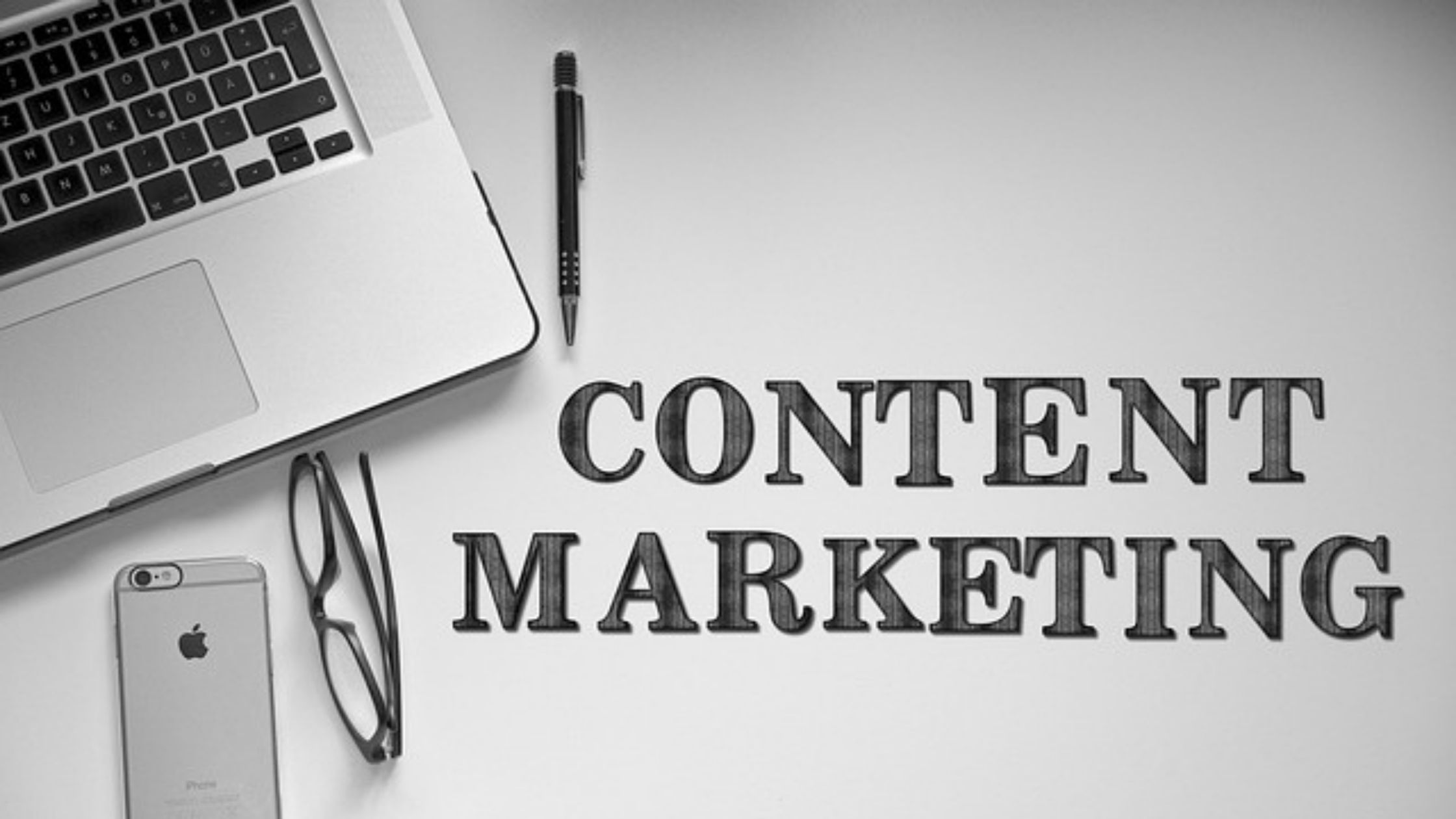 The Importance of Outsourcing Content Marketing
A 2020 Content Marketing Institute study showed that 55% of B2C businesses and nearly 84% of B2B companies outsource content marketing. This indicates that companies recognize the importance and benefits of hiring third-party digital marketers.
Even so, it can be difficult for small businesses to develop high-quality content consistently.  There will be problems juggling operational responsibilities and content development. Also, keeping a full-time content team can drag down your small business revenue.
So, if you run a small company, it would make sense to outsource content marketing to reduce costs, save time, and maximize your resources. Indeed, it is essential to learn how to outsource blog writing and content creation.
For big businesses, streamlining the content development process is essential. There is a need to hire specialists in different content marketing areas to produce the best results. For example, a company would want to outsource content writing services to a LinkedIn specialist to generate leads from that platform. 
There are also other benefits:
Create Quality Content
Content marketing agencies and freelancers are professionals. This means they only deliver high-quality content in niche areas, which might be lacking in an in-house team.
Higher SERP Ranking
Quality content means better rankings on search engine result pages. However, that's not all. Content marketing agencies know all the SEO qualities that will attract search engines to your website and how to apply them.
Higher Conversion Rate
Content writing doesn't end at attracting leads to your website. It also keeps them engaged and compels them to use your product. With the right professional on the job, you'll see a higher conversion rate. It's easy to measure the performance of freelancers and agencies based on their conversion rates.
Flexibility
Hiring an in-house writer means you're stuck with them for a considerable period. Since content marketing is a dynamic craft, you'll have to diversify at some point.
When you outsource writing, you can always hire different experts to meet your content goals as they change.
Outsourcing also allows you to scale content as you wish. There are periods where you'll need weekly blog posts and others that call for bulk content, especially for a new project. You can hire as many freelance experts as you need to meet immediate content needs without long-term obligations.
Concerns about Outsourcing Content Marketing
Stay away from people who tell you outsourcing has no downside. While the benefits are many, you could find yourself dealing with problems, especially if you hire the wrong freelancer.
No Knowledge about Your Business
An external workforce may find it difficult to portray your company's culture like an in-house team, for starters. This is a concern if you want to focus on communicating your core values to your customers. Also, some freelancers don't take the time to learn about a company thoroughly.
Data Privacy and Confidentiality
Confidentiality issues are another point of concern. Outsourcing may not be ideal if your business deals with sensitive information you don't want an outsider to know. In this case, it would be best to go for an in-house team.
Unreliable Performance
Hiring a freelancer or content marketing agency also comes with varying concerns. For example, freelancers can disappoint you last minute with missed deadlines and sub-par work. On the other hand, agencies can have rigid conditions and expensive rates.
All that said, you can reduce the downsides of outsourcing content marketing to the minimum if you do it right.
Tips that Can Help You Outsource Content Marketing Successfully
1. Decide What You Want to Outsource
As we mentioned, content marketing is broad. We're talking about blog posts, social media posts, web content, video, audio, and email.
It would be best to start by defining the aspects of content marketing you're comfortable farming out and those you want to handle yourself. For example, you could decide to oversee development and strategy and allow a writer or video editor to execute the job. If you want to save more time, you can collaborate with the expert from the ground up.
2. Be Specific About What You Want to Achieve
This is the most critical aspect of any marketing campaign. You have to define what you want the freelancer to deliver. This includes letting them know if you're going to drive traffic, rank higher, convert leads to clients, or keep customers educated.
There are different content marketing funnels that you have to work on for a successful campaign. The freelancer should know what aspect of your content marketing they're working on, whether it's the top, middle, or bottom of the funnel.
3. Choose Between a Freelancer and a Content Marketing Agency
Freelancers and agencies come with their pros and cons. You have to choose one that would fit your content marketing plans.
Agencies are known to be professional and reliable, and they're also the best when it comes to quality control. However, as we've mentioned, they can be expensive and rigid. Changing your content strategy while a contract is running could prove difficult.
Freelancers can always bend their schedule to please you. Apart from being flexible, they are incredibly cheaper than agencies and can be quite fast. However, they're less versatile, and managing them can be tricky.
Whether you're going for a freelancer or agency, make sure you choose proven professionals for the job. This leads us to the next tip.
4. Leverage Your Contact Power
One of the significant factors that will determine the success of outsourcing is who you choose to hire. We've found that word of mouth remains one of the most powerful means of finding talent. Contact your colleagues and friends to find reliable freelancers they've previously worked with.
It doesn't end there. Make sure you thoroughly vet the freelancer before sealing the deal. Check out their portfolio and testimonials and confirm that the people praising them on their websites are real.
5. Track the Work Progress
We recommend that you go for freelancers who wouldn't compel you to go over everything to the point of micromanagement. However, you should check out the work and follow the process closely to make sure they deliver.
You can use time tracking software to manage freelancers' pay and productivity. While freelancers aren't on your payroll, a time tracking app for employee management can help you monitor their workflow and evaluate their competence.
Collaboration platforms like Google Drive can also be leveraged for better synergy in remote working scenarios.
6. Provide all the Resources You Can Offer
The best way to get the best out of outsourcing content marketing is by providing all the resources the freelancer needs to do a good job. This includes handing over materials, being available for questions and interviews, showing them behind-the-scenes processes, and providing a competent employee time tracking app.
Conclusion
While outsourcing takes a lot of work off your hands, it's not a cakewalk. You have to put in the work to hire the right team and collaborate with them.
Finally, remember that defining and sticking to your objectives creates the path to a successful content marketing campaign.