During these days, when we have to stay at home, we have the opportunity to exercise and stay in shape without leaving home. Thanks to video games and personal training business software, I can still monitor my gym business and clients even though I am still working at home. We've put together a list of fitness video games allowing us to burn calories while having fun in front of the console.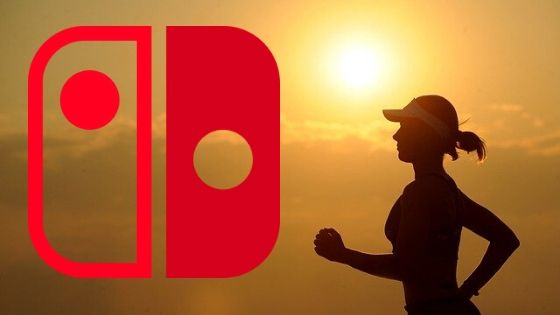 What are Requirements?
Some of these titles require use of peripherals, such as virtual reality glasses (on PC or PSVR), Kinect and the exclusive Ring Fit peripheral for the Nintendo Switch, but we also have the possibility of exercising with your console without using other accessories.
Do they really work?
They will not work miracles, you will not lose weight or get fit in two weeks just because you play these video games but they can be a complement to your training sessions or for active rest days or for people who are not used to and want to start with something light.
In January 2020, the user Migui Minaj went viral as he assured on Facebook that with 25 minutes of daily training for Ring Fit Adventure for Nintendo Switch and the proper diet he had managed to lose weight significantly in just 30 days and stop being overweight.
What advantages do they have?
The main advantage of sports video games is that they are something fun and entertaining that we want to do for pleasure. It will not become an obligation but physical exercise is gamified so that we have a good time but also to lift the ass from the sofa. Some of them will allow you to exercise with your friends, like Just Dance or the Zumba versions, and you won't even realize that you are doing a good cardio session in your living room. In addition, the main advantage is that you will not have to leave your house or change your clothes or put your shoes on.
Another advantage is that nobody sees you, if you don't want to go to the gym or are embarrassed to start a game. For example, if you love to dance but you don't want to do it in front of many people until you become good at it.
What role do they fulfill?
Video games to lose weight, burn calories or play sports are not a substitute for "real" physical activity such as going to the gym, doing weights at home, or going for a run to do cardio exercises. Yes they are a good option for the days when we are going to be at home, we cannot or do not want to go out and we do not want to spend the whole day sitting on the sofa leading a completely sedentary life and without activity. Half an hour or an hour of some of these video games to lose weight or burn calories will help us improve our ability to exercise, our endurance or even improve our mood or mood even if we don't feel like leaving the house. It will always be better to take advantage of them than to stay still on the sofa because of the laziness of not going to the gym.
Another of the functions they fulfill is to bring the sport closer to people with a completely sedentary life, gamifying it and making it attractive. Obviously and as we have said, these games titles do not replace training in the gym or at home but they are an option for all those who do not perform any type of physical exercise. It can be a good option to start, to improve endurance, to lose fat or simply to move.
Here are some of the best games to play at home without getting bored in 2020 and thus burn calories, or to make your children more active while they are playing their favorite video game console.
Best Fitness Games for Nintendo Switch to Workout At Home
---
Ring Fit Adventure
Ring Fit Adventure is an adventure game for the whole family that allows you to use the Joy-Con and the Ring-Con ring to play a fun game that will make you move from the sofa. You will have to do squats, pressure exercises and push-ups in order to win.
The game adapts to the fitness level of all the players. The huge demand for this fitness game for Nintendo Switch has made it difficult to find Ring Fit Adventure in stores, and it is not surprising, for its healthy proposal integrated into the development of a video game.
Beyond adventure mode, there are also fun and short mini-games to exercise a specific muscle or even allow us to create a personalized exercise table. Another advantage of this game is that it is able to tell you how many calories you have burned, it shows you a warm-up prior to the exercises or indicates some stretches once you finish the session. If you are looking to do real sports without leaving home, an excellent option.
Fitness boxing
Fitness Boxing is one of those games that does not require use of additional peripherals to exercise without leaving the house, just hold the two joy-con of your Nintendo Switch and carry out exercise routines based on general fitness or in working specific areas of your body. In addition, the game monitors your activity throughout several sessions, and has a local multiplayer mode (each participant only needs one of the joy-con controls).
The workouts have different levels of difficulty and we will go from less to more, as is logical, although there is also the possibility of doing free workouts. Once you start one, you will have to go through a series of blows to collect rewards.  It is a game in which you will have to give boxing blows and focus more on training than on fun.
If you have a Nintendo Switch (the normal model) at home, and you want to check how it sweats while we play, you can download a free Fitness Boxing demo through the Nintendo eShop before launching to buy it.
Just Dance 2020
The Ubisoft dance game is available in all formats, in fact it is one of the best-selling games (yet) for the Nintendo Wii, in addition to the versions for the current consoles PS4, Nintendo Switch and Xbox One. The way to burn calories In front of the console is dancing to the choreographies of more than 40 popular songs, covering all styles, from children's music to K-Pop (including BLACKPINK's hit Kill this love).
It allows you to play online with people from all over the world and has 40 hits from recent times but you also have the possibility to join Just Dance Unlimited for PS4, Xbox One, Stadia or Nintendo Switch with more than 500 songs available among which to dance and with choreography divided by levels or by categories.
Although dancing is fun in itself and you can play with your friends, the main advantage of Just Dance for being one of the best calorie burning games is its Sweat mode. The sweat mode allows us to do choreographies while seeing on the screen, in real time, how many kilocalories we are losing. Unlike Ring Fit Adventure, Just Dance bets on a cardio exercise and we can lose a good amount of calories in a dance time. Another of the main advantages is that it will not be an effort because you will be having a good time dancing the greatest hits, from Baby Shark to Ariana Grande.
Zumba burn it up!
If you want to try Zumba, the Zumba Burn It Up! Nintendo Switch was released in late 2019 and is one of the best calorie burning games. It has more than thirty songs available with hits by J Balvin or Bad Bunny and you can choose different routines, the intensity of the exercise session or even the instructor that will give you the virtual class.
One of the advantages of this game is that up to four players can play simultaneously so you can share the sessions. You can choose from more than 30 classes adapted to your level of physical ability, you can have personal goals or share achievements.
Creed: Rise to Glory
Based on the movies of the same name (spin-off of the Rocky saga) it is a boxing simulator in virtual reality, which will make us feel like we are real boxers (without receiving the direct from the heavyweights). The exercise routine is not limited to movements of the arms and shoulders, since in boxing the movement of the legs and the waist is essential to avoid the punches of the rival.

As in the case of Ring Fit it is a game in itself, rather than a fitness application, and movie fans can enjoy the inclusion of the most famous boxers in the series, through an update.
Kinect Sports Rivals
Another Kinect game that reaches our list of best games to get fit without leaving the house, and it does not surprise us, because this peripheral shows its full potential when it comes to moving in the living room without a lot of cables that hinder.
The six sports that have been included in  Kinect Sports Rivals offer very different game mechanics, each with its own body commands.
The games available are bowling, soccer, tennis, climbing, target shooting and jet ski races, and obviously, not all of them have the same physical demands, although they do force us to move.
ARMS
Possibly one of the funniest fighting games you can have right now for Nintendo Switch and with which you will also sweat a fat drop. ARMS is a fighting game in which you will play against the machine, or against another person thanks to a second pair of Joy-Con.
With picturesque characters you will have to fight against your enemies throwing punches from a distance. You can throw punches of any shape or position thanks to the motion sensors of the Joy-Con. Each player has special abilities that you can activate with the buttons.
It has many game modes, you can play a single person against the machine, a person against another or even teams against teams. You can also play against other players on Internet.
Conclusion
As you can see, these games can be really helpful for exercise, dancing, cardio, strength training and hence loose some calories and get in shape while having fun. Let us know in comments which game you gonna try from the list.