Do you know the videos vertically? They are here to stay, and streaming platforms are likely to release more and more content of this kind. That's because TV manufacturers are starting to invest in this format – or at least adapt their products to it.
That's exactly what Samsung demonstrated at CES 2020 in Los Angeles with the 43-inch Sero 4K TV, which can switch from standard landscape mode to portrait orientation in the simplest and most unusual way possible: rotating. According to information from the South Korean company, the model should be launched in the United States and other global markets this year.
Originally released (in limited edition) last April in South Korea, Sero TV will allow the user to watch everything from Instagram stories to TikTok videos to Snapchat content and camera roll recordings on one screen relatively "large". All of this without the (hateful) black bars that often pop up when streaming this content to traditional TVs.
How it works?
For its smart spin design, the Sero TV has a built-in, non-removable stand that includes a system with 60 watt speakers and 4.1 sound. This fixed bracket provides enough vertical space to prevent the TV from falling to the floor whenever you turn in portrait mode.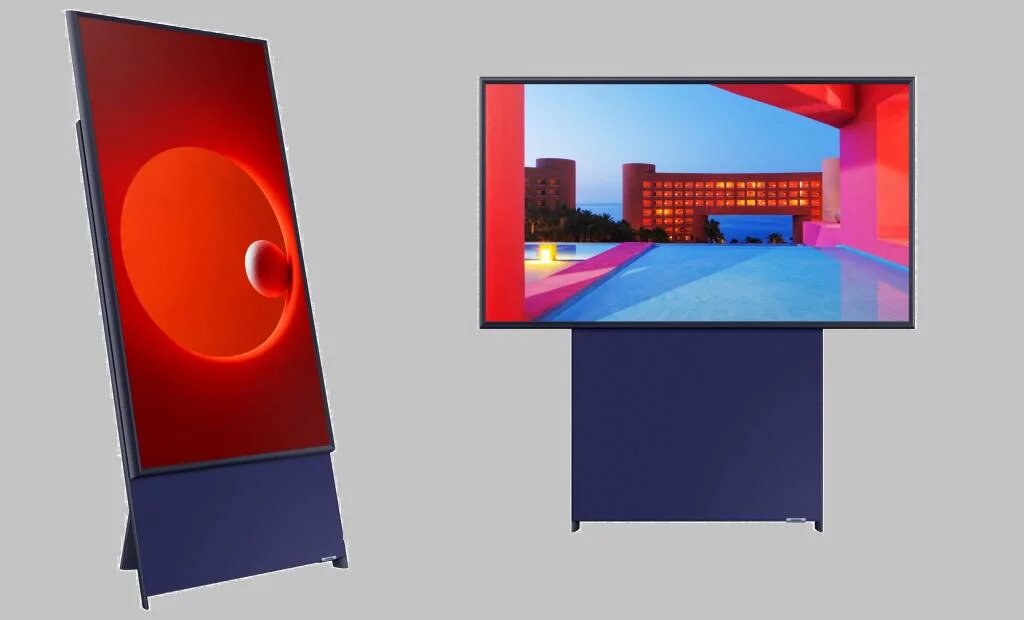 In addition, Galaxy smartphone owners can simply touch their device on the Sero board to begin screen mirroring. IPhone users will need to use the included remote control to manually switch the screen to portrait mode.
It's worth noting that Sero is by no means Samsung's most impressive TV when it comes to picture quality. As it features a 4K QLED color display, the South Korean company is heavily investing in 8K technology, with interesting releases in this regard at CES 2020 itself.
A 43 inch TV should also not be the ideal model for everyone. That's because in a spacious living room, the best option should remain one of the company's standard QLED appliances, which come in much larger sizes. But for a living room or a small apartment, Sero can be quite a TV.
Samsung's launch is the company's latest addition to its lineup of Lifestyle TVs, which include Serif – designed to match your living room aesthetics – and The Frame – which showcases artwork when it's not playing video content.
The price and availability of Sero TV has not yet been announced by Samsung. We are watching!
Source: The Verge via Samsung Newsroom