You can create an avatar in "anime style", Japanese animations, using the various editors available on a website that has become a craze in recent times. Each tool offers different styles for your character and you can create it just like you or use your imagination at will. Create a new anime avatar below.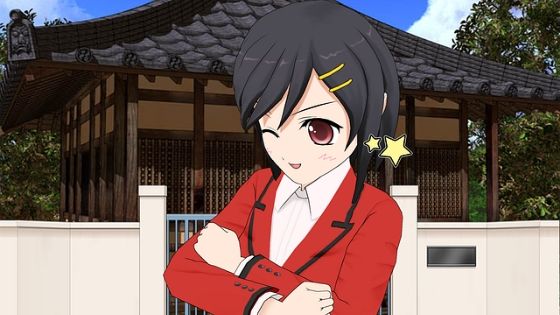 How to create an "anime style" avatar
The Japanese website Picrew ( picrew.me ) became famous because of a tool called Icon Maker, which allows a user to customize avatar creation tools. It didn't take long and several publishers started to emerge using the anime/manga aesthetic, Japanese animations and comics.
There are a multitude of anime avatar editors available on the platform, with the most diverse themes: male, female, children, chibi style (cute miniatures), full-body models , with pixelated art and so on. There are even western-style avatars.
The method of creation, however, is the same for all of them. Keep an eye on the walkthrough, as some editors may have menus in Japanese or English: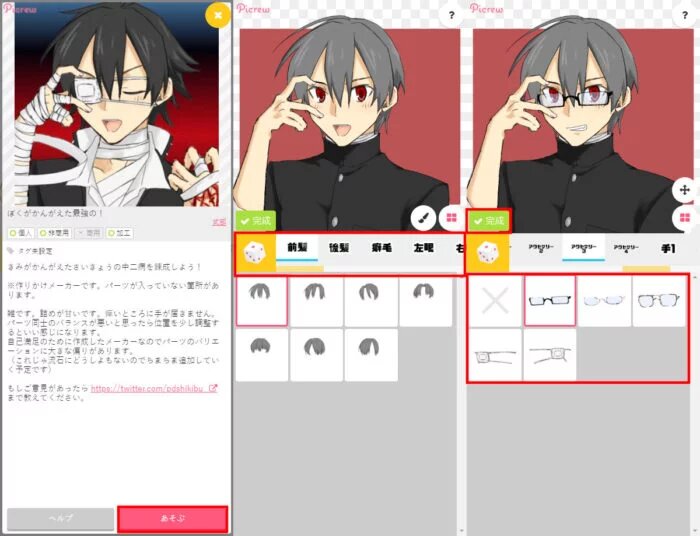 Go to picrew.me and click on the type of avatar you want to create;
On the next page, click on the pink button at the bottom to open the editor;
In the submenu below the avatar (next to a die icon) are the categories (hair, eyes, eyebrows, etc.).
There is a yellow scroll bar just below, to browse the categories;
With the mouse, browse the categories and click on the one you want to change;
When opening a category, the selection items will be displayed below. Click on what you want to use;
To change the color of an item, click on the brush item (if available);
After finishing editing, click on the green button on the left side of the avatar;
A new page will open, with the finalized avatar and a button to download the image.
And ready.
4 other sites to create your avatars
Sites with anime avatar editors are nothing new, so check out four more options to create a character that looks just like you:
1. Mega Anime Avatar Creator (Rinmaru Games)
The avatar editor of the Rinmaru Games website ( rinmarugames.com ) also runs in Flash, but has a large number of customization options, including clothes for anime characters, wings, swords and various skin colors, such as green and purple, allowing that you create avatars as original characters. There are no download or sharing tools, and to save your creation, you need to take a screenshot. Access is free.
2. Face Your Manga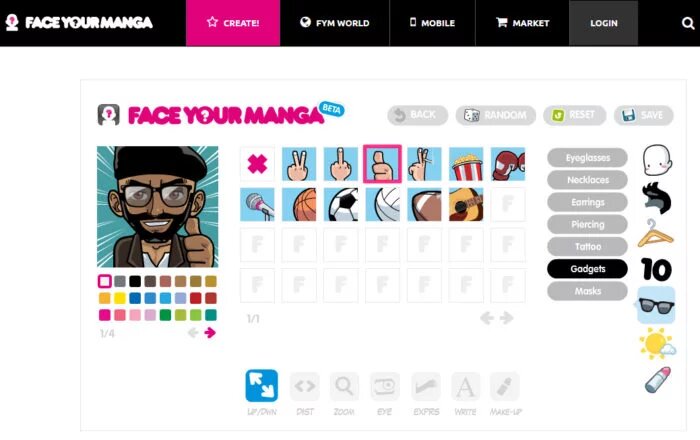 Face Your Manga (faceyourmanga.com) is one of the oldest anime avatar creators available, so much so that the tool still uses Flash. It has a huge amount of personalization items, from face shape to clothing, items, gestures and backgrounds. After creating the avatar, you must inform the email that will receive the image. Access is free.
3. Charat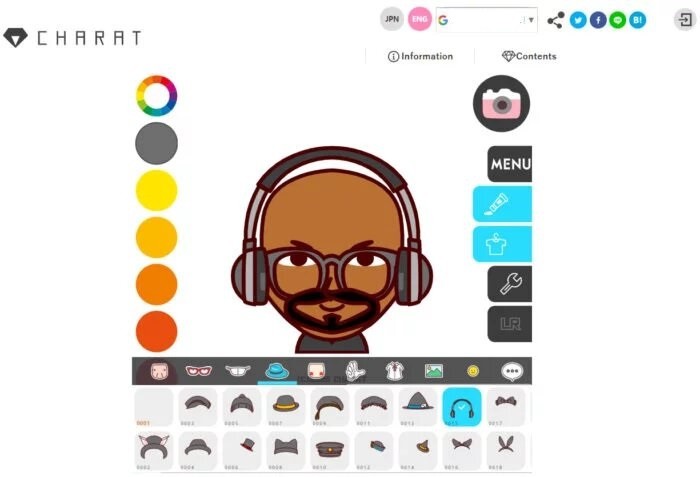 The editor of the website Charat ( charat.me ) follows the "chibi" style of anime avatars as cute miniatures. The tool has several customization options, but curiously it is simpler to navigate the menus with the arrow keys, probably because the site was developed to work better on cell phones. After finishing, you can share the avatar on social networks. Access is free.
4. Avachara
Avachara's anime avatar editor (avachara.com) is much more limited than the others in this post. It has many clothing options and backgrounds, but few tools for editing an avatar that is truly loyal to the user. For example, there is no way to include a beard and it only offers 4 different skin tones. Upon completion, it is possible to download your avatar both in full body and close-up. Access is free.