YouTube has become an ally of many people looking to share content and expand their brand on the internet, and the platform allows creators to monetize their content. See how YouTubers make money through five different monetization possibilities for a channel.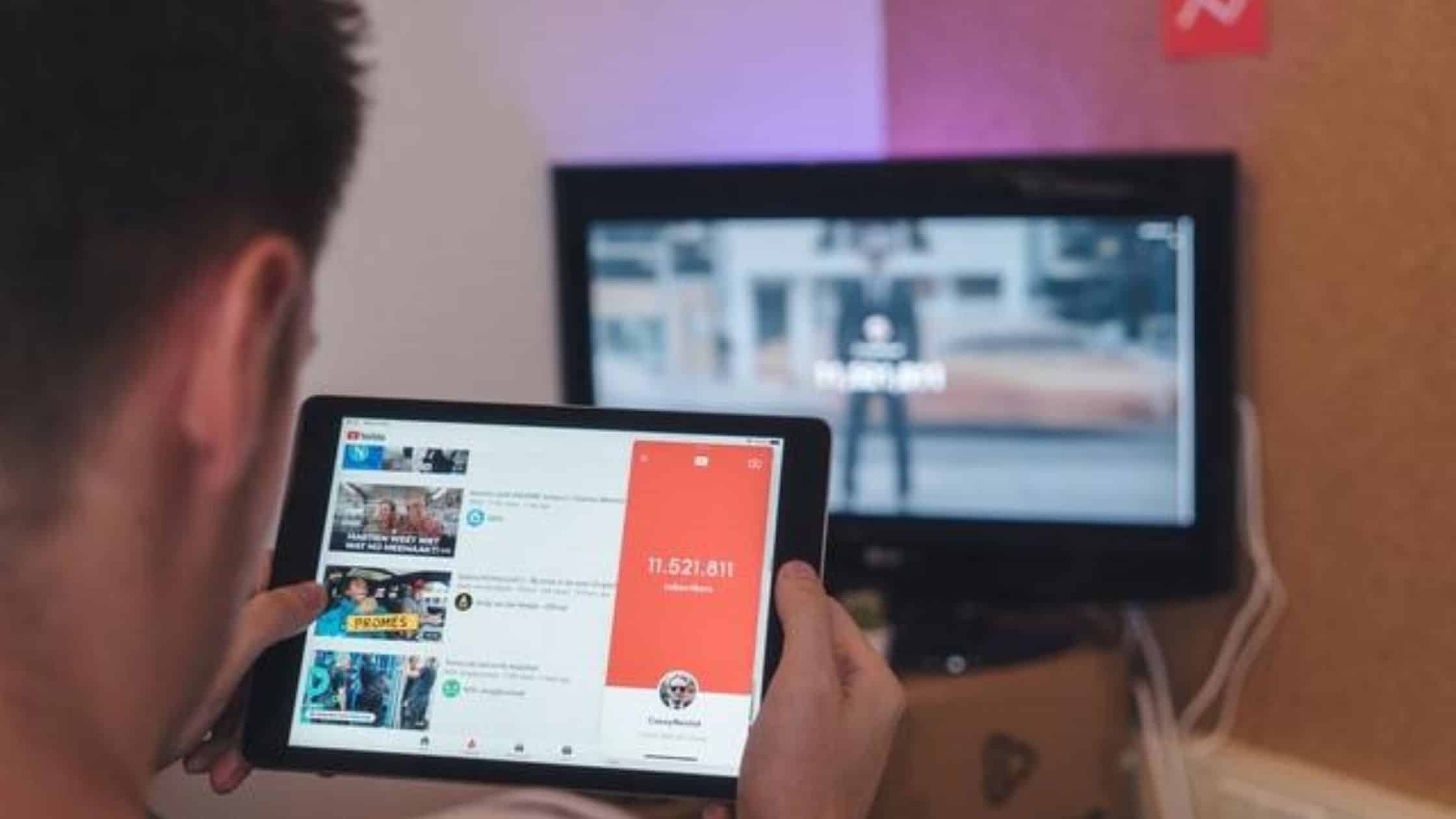 How to make money on YouTube
Before thinking about how to make money with YouTube, you need to meet the following basic platform requirements:
Have more than 4,000 public viewing hours valid in the last 12 months;
Have more than a thousand subscribers;
Have an AdSense account linked to the channel;
After reaching the requirements, it is possible to advance to another level and start monetizing your content in different ways, starting from the display of ads, through the sale of products and even financial support from subscribers.
1 – Advertising revenue:
| | |
| --- | --- |
| Requirements: | |
| Be at least 18 years old or have a legal guardian above that age group to manage your payments through AdSense | Create content that meets YouTube's content guidelines |
Advertising revenue was one of the first forms of monetization created on YouTube, where you can earn a small amount for ad serving on your videos.
There are several ad formats that can be applied in different ways. A good way to understand how ads on YouTube work is to access the page that informs you about advertising formats on YouTube.
After enabling monetization, it may take some time for ads to start running.
You can also make paid promotions for products and services on your channel. However it is important to inform your audience that your content has a paid promotion.
To do this, you need to go to your channel settings, select the video and check the field "This video contains paid promotions, such as sponsorship, recommendation or paid product insertion". This is important to not disrespect the platform's terms of service.
Promoting paid content within the video does not influence the display of standard YouTube ads on your videos, but if you have any questions, it's a good idea to check out the YouTube Terms of Service.
2 – Paid channel membership
| | |
| --- | --- |
| Requirements: | |
| Be at least 18 years old | Have more than 30 thousand subscribers |
Channel Clubs function somewhat similar to crowdfunding sites, in which subscribers can contribute monthly to maintain the channel and in return win some exclusive gifts such as stamps, emojis, previews of the content to be published, channels exclusive contact with the creator and among other possibilities.
It is up to the creator to study what kind of bonus he can offer to subscribers.
3 – Channel Merch shelf
| | |
| --- | --- |
| Requirements: | |
| Be at least 18 years old | Have more than 10,000 subscribers |
This alternative allows the content creator to show his own brand products on the channel and make money on YouTube through sales.
The channel's product shelf can display up to 12 products to your audience. The products for display are placed automatically, based on information such as release date, availability, sales performance and other data. However, it is also possible to make a manual selection of products.
Among the options on the Product Shelf it is even possible to promote a specific product and place it at the top of a live exhibition. There are several ways to configure the merch shelf, check the link on how to manage your merch shelf.
4 – Live Chat and Live Stickers
| | |
| --- | --- |
| Requirements: | |
| Be at least 18 years old | Be resident in a country / region where Live Chat is available |
Super chats and Super Stickers are used to highlight messages from chat participants in broadcasts.
This feature is widely used by people who live in different segments such as courses, shows or gameplays. When someone pays for a Super Chat, the message is highlighted at the top of the Chat. This happens when someone wants a message read, a question is answered or sometimes the person just wants the creator to "send a save" to him. Using this feature can be a good way to monetize content on YouTube and build links with your audience.
The higher the amount paid, the longer the message will be highlighted in the chat, however it is possible to moderate Super Chats and Super Stickers. For this it is good to check the basics about live chat.
5 – YouTube Premium revenue
| | |
| --- | --- |
| Requirement: | |
| Create content that is watched by YouTube Premium subscribers | |
Another way to earn money on YouTube is through YouTube Premium revenue, because when a Premium account subscriber watches content, a percentage is allocated to the creator, even if the user watches the content offline or in the background.
Probably the most difficult challenge is to meet the basic requirements to start monetizing the channel, but don't give up, create a post plan, share the channel's content on other networks, be constant that you will reach the goal.