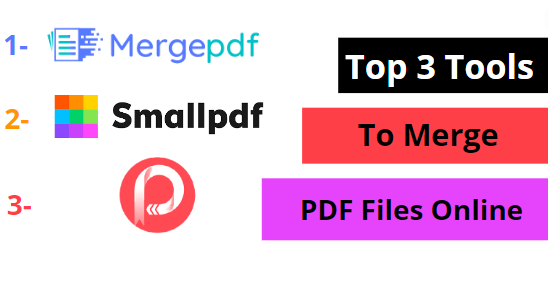 It could be difficult for many individuals to choose the best PDF merger from the search engine. The reason is that they don't have much idea about the features of this tool.
To make it easy for all, here we will discuss the best online PDF mergers on the search engine that can be helpful in managing PDF files on the device.
The best thing about these tools is that they are recommended by the experts because of the privacy features added by the PDF compilers.
So, without wasting time, let's have a look at these top tools and their features that let them stand out from the list and come to the top.
Top 3 PDF Combiners Online
The list of online PDF mergers is very long but not all of them are trustworthy. In this blog, we will tell you about online tools that are very quick and top-rated on the search engine.
Let's have a look at these online tools.
This is one of the best online merge PDF tools that you can avail of to merge the files in the device and manage the folder quickly.
Here you can get a lot of features that would be helpful in keeping the data secure and avoiding unnecessary hurdles. Let's have a look at the top features offered by this online tool.

Multiple uploading platforms
This online tool allows uploading multiple PDF files at once. So, you can increase the workflow by using this amazing feature and quickly merge all the files.
The tool is very safe to use as it doesn't save your data or share it with any third party. The files automatically get deleted from the tool once you leave there.
There is no limitation on usage in this online PDF merger. You can combine a bunch of PDF files in a single sitting without any restriction.
Adjust the position of the file
The amazing benefit of this PDF merger is that you can change the position of the files and merge them in a required sequence.
One unique thing about this PDF merger tool is that it supports multiple languages like English, Spanish, German, Italian, Turkish, Indonesian, etc. So, users from all over the world can get an advantage of this tool.
All the features offered by this online tool are free to use. There is no need to pay even a single penny for using this online tool. Just upload the files and it will hit the merge button to compile the files.
Small PDF offers an amazing online PDF merger that can be useful for compiling documents without any security issues.
Now we will talk about the top features that users can get from online PDF mergers and maintain the PDF files in a better way.
This online tool is very easy to use because of its simple interface. You don't have to learn the working of this PDF merger before using this online tool.
The working speed of this PDF merging tool is very quick. Users don't have to wait long for merging the files in this online tool.
Cloud processing is an amazing feature that is offered by this online tool to save the cache of the device and complete the tasks online. This element doesn't let the tool drain capacity of the computer.
You can work with one file a day with the help of this tool. To increase the limit you have to consider the premium plan that starts from a very cheap price. The pro plan for a single person costs you just $9/month.
The small PDF tool is very secure to use. It doesn't save the data of its users neither it shares the content of users with any other party. This makes the tool a more reliable option to consider.
In the list of top PDF merging tools, this is an amazing addition that can be quite handy in sorting the files and managing them in the folder.
Let's talk about the amazing benefits that you can get by using the ease PDF merger.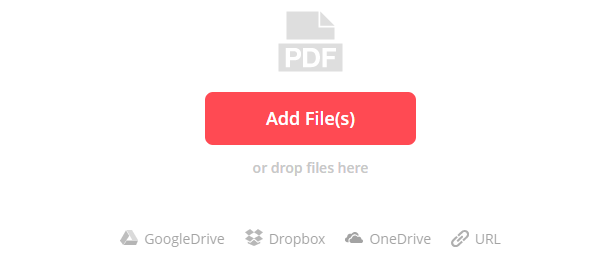 Upload files in multiple ways
You can upload files in this online tool using multiple ways. This tool can access Dropbox, Google Drive, or One Drive. You can also paste the link of files in the URL box if they are present online.
This online tool is very easy to use. The reason is that it has a very simple interface so you don't need to learn the features of this online tool and its working.
The tool can be accessed on every device whether it is a mobile, laptop, or PC. There are no compatibility issues with this online tool and so can use it on every platform.
Auto-deletion mode makes the tool a more reliable option to use. This tool automatically deletes all the information and files from there once you leave the page.
Accessible on every device
This PDF merger is supported on every device no matter you are using a mobile phone, PC, or laptop. This element makes the tool accessible to everyone at any time.
Adobe Acrobat
Adobe invented the PDF, so it's not surprising that they offer high quality online tools that make it easy to merge PDFs.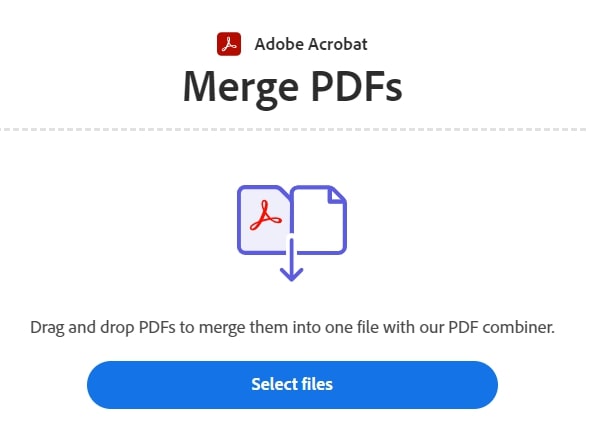 There are several benefits to using this tool:
It's simple to merge PDFs into one document; all you have to do is select your file or drag and drop it onto the webpage.
After merging your PDFs, you can move, add, delete, or rotate the pages as needed.
This online tool can be accessed in any web browser, and across Mac, Windows, and Linux operating systems. It's also compatible across any device so you can keep your work moving from anywhere.
Once merged, you can either download the combined PDF or share directly with others from the website so they can view and comment.
Final Verdict
You can get a list of online PDF combiners on the search engine but the thing is that every tool is not trustworthy. Therefore, it is important to go for the best online tool.
In this article, we have talked about all the top merging tools that can help in maintaining PDF records.
But if you are still looking for the best from the list of best tools, MergePDF.io can be a handy option. The reason is that this tool offers all the features for free.