Lots of phones are lost and stolen every day. Unfortunately, this unpleasant inconvenience could happen to each of us, given the numerous variables on which these events depend. However, it is possible to implement security measures to prevent, in part, theft of smartphones and to preserve the security of personal data in any case. Let's see what to do, therefore, in case the smartphone is lost or stolen.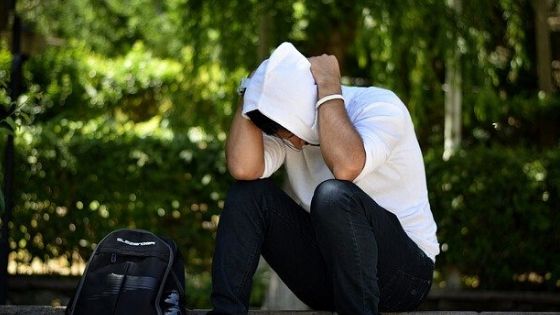 Prevent theft and loss of your smartphone
It is possible to prevent theft and loss of the smartphone by implementing strategies and using functions created specifically to avoid these inconveniences.
Use a strong password
The most common security measure to protect a smartphone is, without a doubt, the use of a complex password. In this way, in fact, only those who know about it will have access to the phone and everything it contains. Obviously it is a good idea not to forget the password and, more importantly, do not tell anyone. As an alternative to the password, the latest generation smartphones are equipped with biometric authentication (unlocking with a fingerprint and Face ID). This type of authentication is even more secure since without your fingers or your iris it will be impossible to access the smartphone.
Enable remote monitoring
Thanks to remote monitoring it will be possible to constantly track your device and delete personal data remotely in case of theft. If you have an Android smartphone you will need:
Go to Settings
Continue on Google
Enter the Security area
Enable Find My Device
If, on the other hand, you want to activate remote monitoring on an iPhone, all you need to do is:
Go to Settings
Log in to your Apple ID (your name)
Open the Cloud Settings
Enable Find My iPhone
Enable cloud synchronization
The synchronization Cloud nowadays is essential, as well as being able to access data from multiple devices, they will be safe in the event of theft or loss. In fact, by deleting the data remotely, they will still be available on any Cloud Storage that you are going to use. On Android:
Access Settings
Continue on Account and Backup
Enable Back up my data
Now all you have to do is choose an alternative from the various Cloud Storage available (Google Drive, Dropbox, Amazon Photos etc.) and make a complete copy of the data on your smartphone.
Make notifications private
For privacy and security reasons, you can hide the contents of the notifications on the lock screen. If your device is equipped with the green robot operating system, you must:
Access Settings
Continue on Sound and Notifications
Press on When the device is locked
Select the Hide all notifications option
If, on the other hand, you have an iPhone you will need:
Access Settings
Continue to Notifications
Click on Show preview
Now you can choose to hide the notifications on the lock screen or to delete them completely. It is good to know that if you have an iPhone equipped with Face ID, it will show you the notifications on the lock screen only after recognizing the actual owner of the smartphone.
What to do if your smartphone is stolen or lost
Even if your smartphone is stolen or lost in any way possible, the probability does not go away. In the event that you were the victim of one of these two drawbacks, it is possible to act in different ways. Obviously, if you have carefully followed the various strategies to preserve your data, you can easily recover them and delete them from the lost smartphone. Here's what to do if your smartphone is lost or stolen.
Use remote monitoring: if you have enabled remote monitoring you will immediately be able to locate your smartphone, or locate the last known position.
Contact the operator: if you want to immediately block your SIM, just contact the operator and request the suspension of the SIM. This way it cannot be used by anyone who has taken your smartphone.
Check the security of each account: in the event of theft, it is essential to control access to the various accounts. It is also a good practice to change all your passwords to prevent unpleasant inconveniences.
Call the police: if you are sure that your smartphone has been stolen, report it immediately to the police. In fact, there is a black market for the sale of stolen phones, and therefore the thief could get rid of them in a short time. But be aware that even if the thief is caught, it will be difficult to get the phone back.
Here's what to do, in our opinion, if the smartphone is lost or stolen. We do not guarantee that in this way you will be immune from theft, but you can keep your personal data safe and, perhaps, discourage the attackers.