The Real Estate Market
The real estate market is one of the biggest and is estimated to cross the $7000 billion mark by 2022. Rapid urbanization in countries like India and China are contributing to the unprecedented growth in the realty sector.
So far, real estate agents have relied on networking and strong sales pitches to generate leads and referrals. However, in the recent past, online activity is on a rising curve, and real estate marketing campaigns have been proactive in catching the opportunity.
With Facebook being one of the largest online platforms, real estate Facebook ads have gained traction and are a cost-effective way to trace back more clients. With fierce competition, how will you make sure that your ads aren't boring?
Here are a few things you should be doing to make your real estate Facebook ads catch a buyer's attention and, most likely, turn them into a lead.
Make it Graphic
Real estate is very visual, and so is Facebook. This makes Facebook the perfect place to showcase what you have in your space.
Aesthetic pictures of a real estate property is a good place, to begin with. Your Facebook ad should have a healthy collection of aesthetic pictures to catch your viewer's attention.
Understand your Target Audience
An important aspect to keep in mind is your target audience. To make the most of your spending, make sure you advertise the right pictures to the right audience. For instance, advertise pictures with big spaces to an audience that is likely to have a kid at home.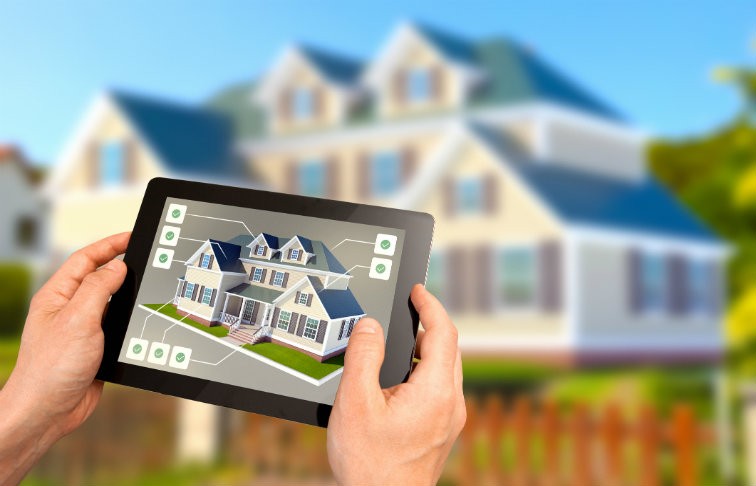 Targeted marketing makes Facebook the most desired platform, and as a real estate agent, you should leverage that.
Make it Entertaining
Once you have decided the audience, you need to make your graphics catchy. A photo slideshow with music can be very captivating. The music that you include should complement the pictures in the slideshow. Selecting the best music would also mean reading your targets' minds. In an online world, that might not be so difficult.
People like to keep their options open, and so it's best to show them your best options in one go rather than hoping them to look for more. Hence, your slideshow can have multiple listed properties so that the audience has the liberty to choose.
Make your Words Count
You don't have a lot of space in a Facebook ad campaign to type out stories. People skim through online posts, and that's the reason your copywriting should be crisp and concise. Tell what you want to in less than 10 words.
While scrolling, if they see what they wish to see in just one line, it is likely to catch their attention. It boils down to what they want to see, and you, as a real estate agent, should know your customers better than before.
Offer Them Something Valuable
Let people know what you have to offer. Show them they are exclusive and how the offers are limited to the first few customers. Do not hesitate to boast about your expertise in the field and pave the way for a potential prospect to trust you.
Liven up your Ads
While a photo slideshow with music is great for some of your properties, you should be open to the idea of showcasing grandeur with full-fledged videos.
Photos can sometimes be deceiving, and people know that. Video is a preferred format for online users because it gives the viewers a more realistic picture of the actual property.
Virtual 3D Tour
People are very busy, and most don't find the time out of their busy schedule to visit multiple properties. You should help them by providing a virtual tour of different properties at the ease of their smartphones.
Talking of smartphones, make sure your content is well optimized to run on smartphones and follows Facebook's video recommendations like the optimal aspect ratio and the format.
Answer FAQs
You know what's trending in the market. You know the most common questions your viewers might have. Answer those questions and provide as much value you can to your audience. Building a brand image for yourself.
People are more likely to choose a reputed brand over others because of the assurance it can provide to them. Your goal should be to become that reputed brand through your videos. A good way to do that is to mention your brand name within the first 3 seconds of the video. Not everyone is going to watch it till the end, so better safe than sorry!
Use a Good Software
With all these details done and dusted about what you should be doing in your videos, the next question is how to do it?
Video creation is a tedious task and requires a lot of creativity along with the skills to execute them. A presentable and catchy video should have good intros and outros as well as smooth transitions.
Invideo is one such software to get all your needs fulfilled most effectively. Creating templates is very difficult, but it is made quite easy for those who don't have prior experience doing it.
A Few Must Follow Rules
There are some common rules that you should incorporate in your real estate Facebook ads to give the best value to your targets and also make the most out of it yourself.
Keep your graphics vibrant and colorful. Nobody prefers to stop for a dull and mundane picture.
Keep a clear call to action. What if your audience likes what you have to offer? Keep yourself just a click away, and don't make them do the hard work of searching you because they will most likely move on.
Show them you can be trusted. People are always interested in what others have to say about you. Post testimonials and reviews in a well-designed template.
Be transparent. Show what's true. You don't want to get a bad name for yourself.
Make Facebook Ads Great Again
Tell a story whenever you can. An ad based on an emotional story like a child taking its first step in the new house or a person reminiscing the good times spent in the house can be very powerful.
Don't worry! Your ads are going to be great, and if you can manage to make sure of the above-mentioned ideas, there's not much that can go against you.