Very often it can happen that, during the creation of a podcast, a video or a short film, you need music without copyright, so as to avoid any ban or legal problems. On Internet there are several sites that allow you to track Creative Commons or Royalty free music that you can use in your multimedia creations, which will then be shared on the Web. To help you in this search, in this article we will show you 10 sites to find free music without copyright.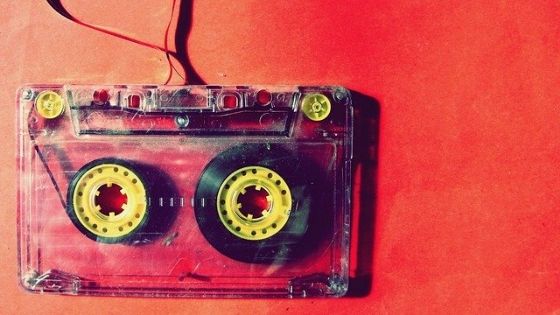 Creative Commons and Royalty free licenses
The licenses most commonly used for the use of music for their videos or podcasts are two: Creative Commons and Royalty free.
Creative Commons: is a method of distributing songs in which the artist grants the use of the latter, provided that certain conditions are respected. Through this method it will be possible to distribute its content in a completely free way, restrict its use for non-commercial purposes, cite the author for each use or release the piece (provided that the content is distributed under the same license);
Royalty free: contents distributed with a royalty free license, however, for a certain fee, can be used without any limit. Simply put, once you have purchased the song, you can make unlimited use of it, as long as the terms of assignment of the rights stipulated at the time of payment are respected.
SoundCloud
SoundCloud is a great resource for finding Creative Commons and Royalty Free music. The easiest way to find Creative Commons licensed music is to follow the official Creative Commons profile, equipped with hundreds of tracks that you can download.
Freesound
Freesound allows its visitors to search for music and sound effects through the use of tags, comments and positions. In order to download content, all you have to do is register and create a free account. Once you find the track that's right for you, always check the license, as the latter must be suitable for your content.
Audionautix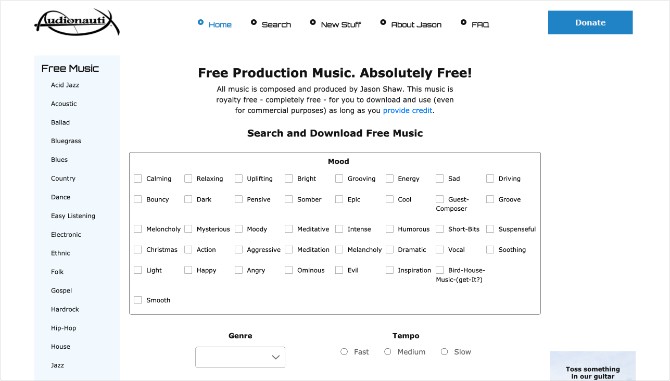 The music on Audionautix is all under a Creative Commons Attribution 4.0 license. This means that it is possible to remix these songs and use them for commercial purposes, as long as the artist is accredited, or Jason Shaw. If you were wondering, the music on this portal is entirely created by this man.
CC Trax
CC Trax offers its users a vast library of Creative Commons music of various kinds (electronic, dub, techno, house and ambient). Thanks to the latter it is possible to download and use full albums licensed by a wide range of netlabels. By clicking on each album or track you intend to use, you can check the Creative Commons icons to find out what the license is granted for.
Bump Foot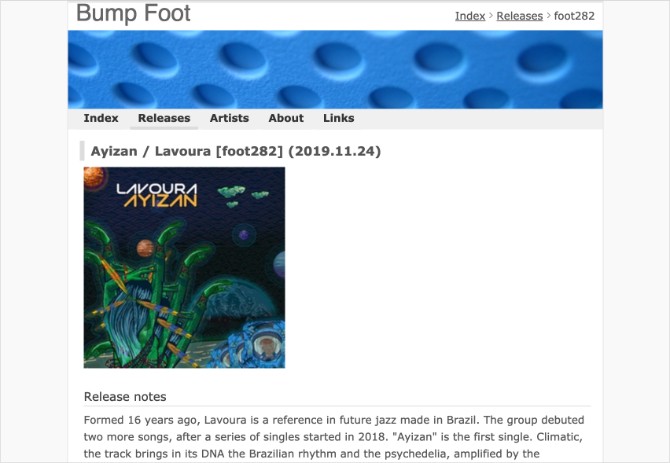 Bump Foot is a Japanese non-profit netlabel; through the latter you can find techno music, house, ambient tracks and IDM. All music on BumpFoot is under a non-commercial Creative Commons Attribution license; this means that you will be able to share and remix the tracks, as long as you credit the artist and are not used to make money.
Musopen
Through Musopen you can track and obtain recordings, scores and musical textbooks without copyright restrictions. Here you will be able to find the royalty free music of classical composers and view the catalog.
Incompetech
Another portal that can satisfy your musical needs, free of copyright, is definitely Incompetech. Once registered for a free account, you can search for the Creative Commons music that interests you. All the pieces present have a Creative Commons Attribution license, which allows sharing, remixing and commercial use of the latter, provided that the artist is accredited.
iBeat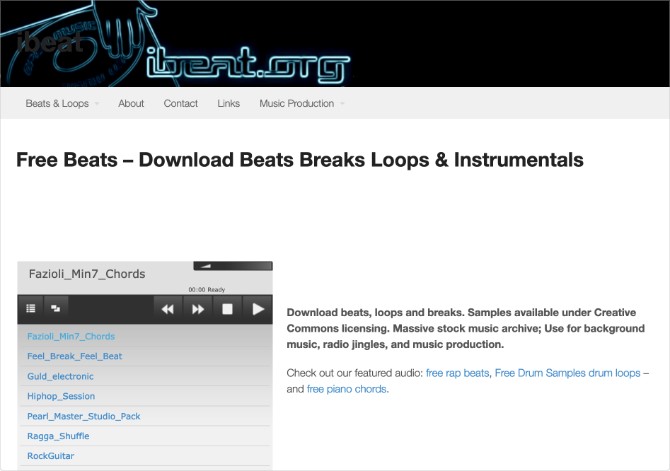 iBeat offers free beats to download with Creative Commons licenses. In order to download and take advantage of the tracks you will not need to create an account, in fact, just check the license for the music, so that it is suitable for your purposes, and then download it.
Looperman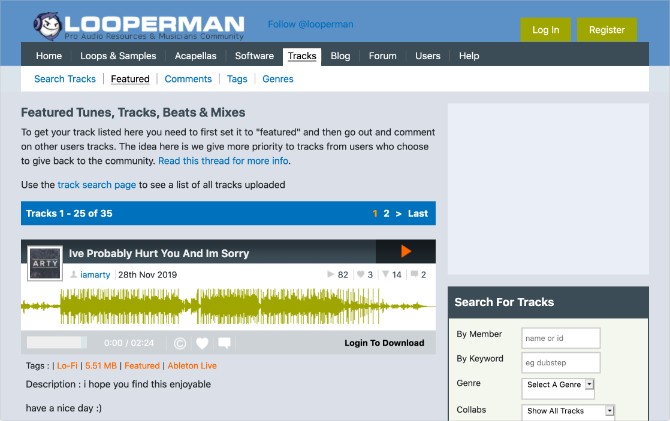 Looperman offers thousands of copyright-free music tracks and recordings. Just join the community and get support in developing your work to find the free music that's right for you. Before using a track, check, as always, the Creative Commons license specific to the music you want.
blocSonic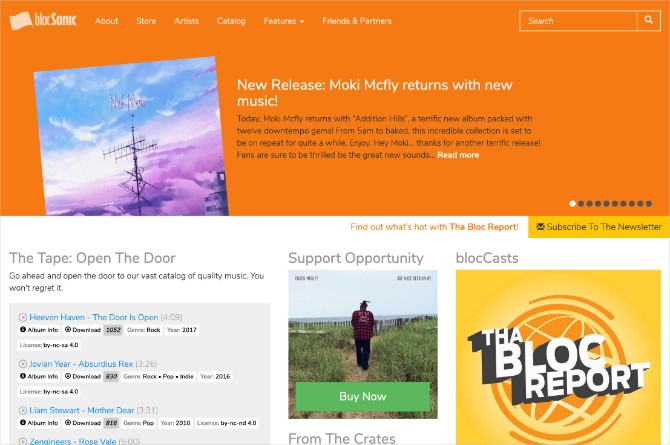 With over 3000 songs of free CC music to download, blocSonic is another great portal to search for music without copyright. Unfortunately most of the music present cannot be used for commercial purposes, however you can still find free music for yourself.