Casino floors at prestigious gambling venues worldwide have long been an inspiration for film directors. Dozens of films are either centred around the casino or take place inside it, which makes it easier in situations when you need a good casino movie recommendation. 
If you are in the mood for adrenaline-fueled movies, fast cars, dangerous liaisons, and first-class gambling tables, have a look at our list of top 7 casino movies below.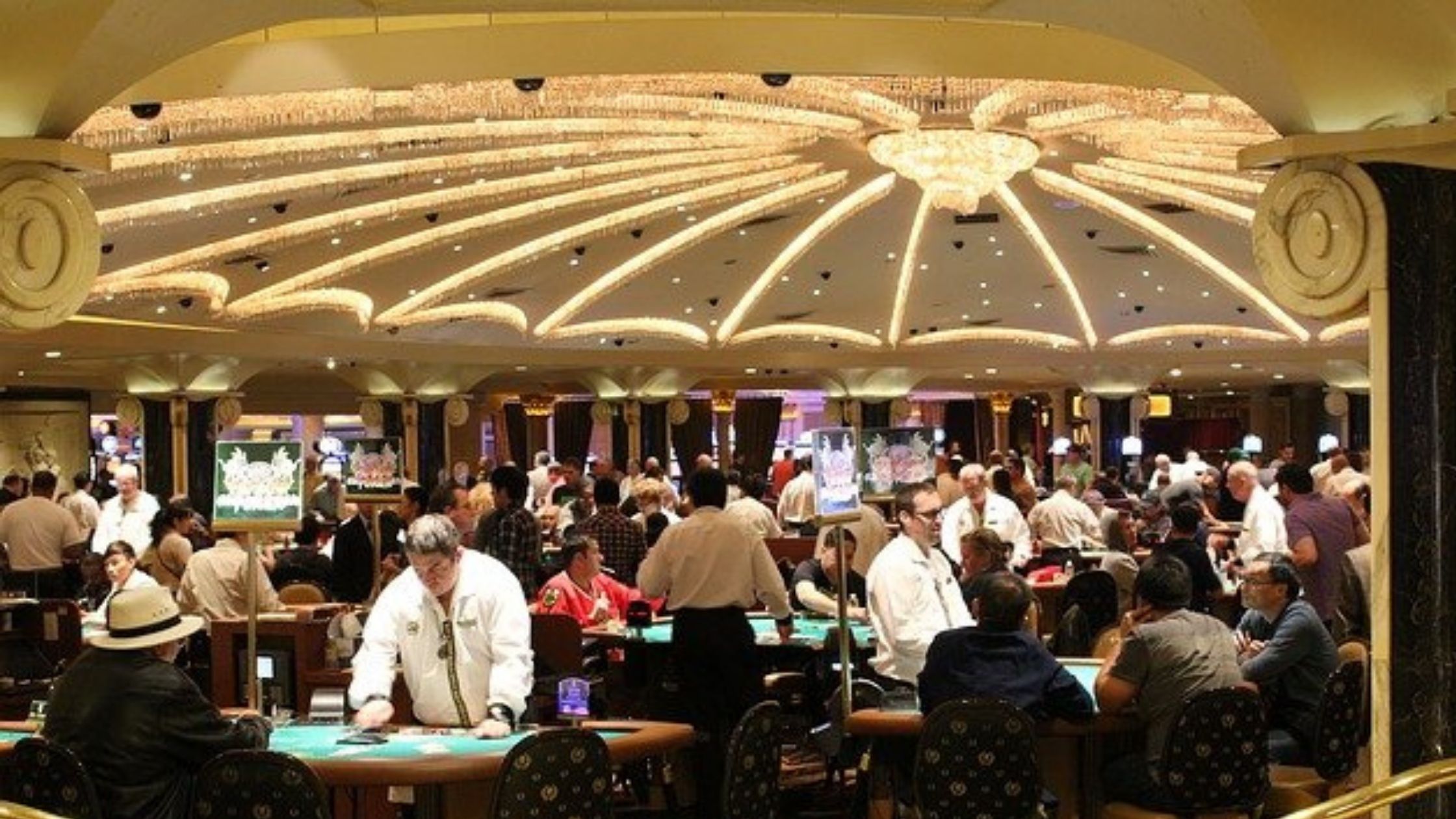 Casino Royale
The first movie on our list is Casino Royale from 2006. The first Bond movie with Daniel Craig is also one of the most popular Craig movies of all time. The fun fact about this movie is that there are three versions of Casino Royale, and this is the third one (and the most popular one). 
The movie takes us to the earlier days of Bond, back when he was just getting his license to kill. Although it's not strictly a casino movie, it does have one of the most intense poker scenes in the history of cinematography – courtesy of Craig and Mikkelsen. 
Rounders
The second film on our list is a gambling movie starring Matt Damond. It came out in 1998 and immediately caught the attention of viewers thanks to its intriguing story. Besides Damon, the Rounders also includes Edward Norton, Gretchen Mol, and John Malkovich. 
The story revolves around a reformed gambler who returns to gambling again in a bid to save his friend. What unfolds is an intense display of banter, wit, and intelligence – all in the name of saving a life. 
Casino
Robert De Niro is the master of gangster movies. From Goodfellas and The Godfather to Casino, the 1980s were the golden era for De Niro. Along with Sharon Stone and Joe Pesci, De Niro offers an insight into the life of Ace Rothstein, a Jewish American expert in gambling. 
The movie follows Rothstein's life during his time as the manager of the Tangiers Casino in Las Vegas. The film is based on the nonfiction book Casino: Love and Honor in Las Vegas from 1995. 
Revolver
The fourth movie on the list is Revolver, a 2005 hit movie directed by Guy Ritchie. It heavily references various Kabbalah practices, but themes and the point of the movie are hidden beneath several layers of meaning.
With Jason Statham, Ray Liotta, and Andre 3000, it's a classic movie that will confuse you, satisfy you, entertain you, and anger you. Chess is the main game of the movie, but the main character Jake is often seen traipsing around casinos practising the Formula for winning. 
Croupier
A notable casino movie you should not miss is Croupier, another release from 1998. This is a British neo-noir film that catapulted Clive Owen into stardom. The story follows a failed writer who gets a job as a croupier in a casino. 
Soon after getting a job at the casino, the writer-turned-croupier starts meeting a crazy cast of characters who frequent the casino. Drawn into a planned robbery that goes wrong, the croupier shows a more sombre image of gambling – and the dark side of money. It's a must-see, for sure. 
21
The movie 21 is a movie based on the team of MIT students who learned how to count cards in blackjack and win more often. Their technique was so superb that the team made significant wins at Las Vegas casinos during the second half of the 20th century. 
In the movie, we see a professor teaching his students the art of counting cards. Card counting, even in casino games online, is still a popular skill, but one that's very hard to master. The professor, played by Kevin Spacey, helps our main character win thousands in cash before ultimately reaching their demise as a team of pro casino cheaters. 
Molly's Game
Molly's Game is a newer movie on the list. Starring Jessica Chastain, it's a movie about Molly Bloom, the notorious host of illegal poker games in LA and NYC. The movie came out in 2017, and it was based on the memoirs of Bloom who decided to show the world what she has been through. 
After suffering a major injury, professional skier Molly Bloom turns to host games in Los Angeles. She soon becomes famous and popular among celebrity gamblers and rich high rollers. Intriguing, captivating, and adrenaline-fueled. A top recommendation!