The development of technology and the Internet have changed many of the rules and order of things in the world. This is felt in all areas, including tourism and travel.
For instance, the ability to work online has made it possible for many specialists to travel around countries and earn money at the same time. The dream of lying on the beach during your workday can now be your reality. According to studies, more than 70 percent of Americans have traveled outside the country at least once. The percentage of people making domestic trips is, of course, higher.
Another good example is the rise of all kinds of travel apps. By installing them on your smartphone, you will always have a tool at hand that will greatly simplify and make your trip convenient.
With the help of such applications, you can quickly find tickets and accommodation at a bargain price, book and pay for them. You can plan your route through different countries and cities. Or choose a good restaurant with a lot of positive feedback, etc.
These apps will help you every step of the way. But since there are already so many of them, it will be difficult for you to understand which one is the most convenient, effective and informative. Our short review will help you figure it out. We have divided the best travel planning apps into several groups depending on their main functions.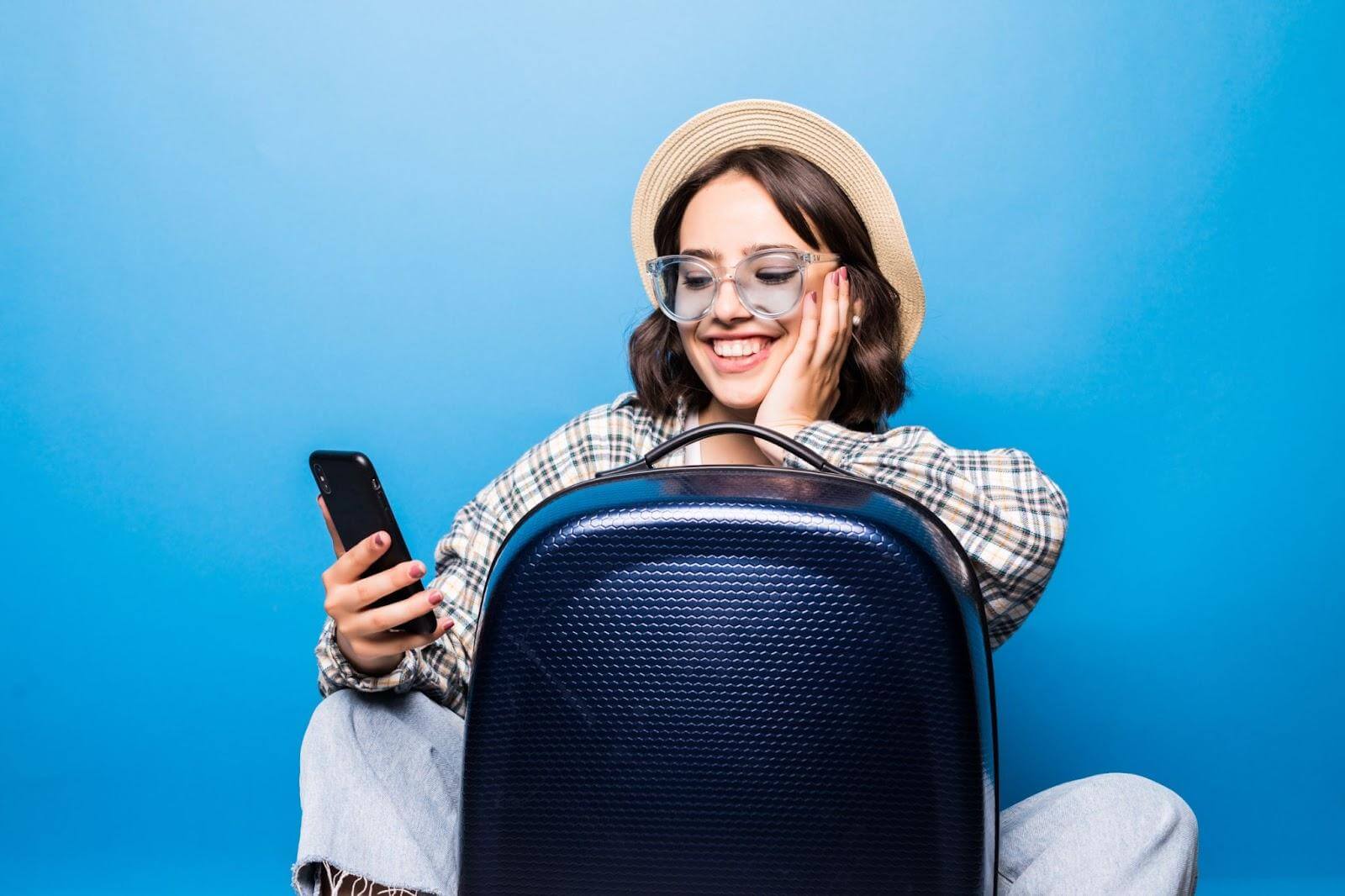 Best travel planning apps
Let's start with solving general organizational issues. They arise immediately after you decide where and when you will go.
Airbnb is one of the most popular platforms for rental accommodations almost all over the world. Numerous filters will help you choose a hotel and other apartments according to your preferences, needs and financial possibilities. Feedback from other travelers will guide your final decision. An alternative would be the Booking.com, Expedia, Couchsurfing or Hotels.com apps.
The Pilot app will help you plan your trip in every detail. All you have to do is enter the date and destination, and you will get a lot of useful information about local hotels, restaurants and attractions. Here you can save all data about booked tickets, hotel rooms, routes, etc. Notes, reminders, and wish lists will also help you with your travel plan. In addition, in this application, you will be able to discuss your journey with your friends.
Smart Traveler was created by the US State Department, and its main task is to answer many questions about your safety while traveling. Do you need a visa in the country you are going to? What vaccinations are required? Where is the nearest consulate or embassy? Open the application – and you will know all this.
You may want to experiment and try other apps. Then we recommend paying attention to Jubel, TripIt or Hipherd. They will resemble Pilot in their functionality.
Best transport apps
You have probably heard that often the path to the destination gives the traveler more impressions and memories than the destination itself. That's why the road is part of many famous plots in books and movies. However, if you want these road adventures to be just enjoyable, you need to think carefully about your travel plan.
Choose Hopper if you are going to travel by plane. This app will save you a lot of time and money as it finds the best ticket option for you. What's more, Hopper will give you recommendations on when to make a purchase. Perhaps in a few weeks, there will be holiday discounts? Hopper will notify you about this, and on the day of discounts will remind you of the purchase. The app can do the same with hotel bookings.
FlightRadar24 will be indispensable for those who do not just fly a plane but fly a lot. The application gives timely information about any flight changes, airport delays, etc. All the latest and most important news about flights will be on your phone. FlightRadar24 also allows you to compare ticket prices and choose the best flights.
Citymapper will help you understand the complex system of local public transport. Metro, buses, trolleybuses, and trams are very convenient for getting around the city, but only if you can choose the right route. Citymapper will do the job for you.
Also, for lovers of water transport, we can recommend the FerryHopper application. It gives information about the voyages of passenger ships.
Top local area information apps
Let's say you have already reached your destination and plan to spend some time here. You are not local and many things seem unfamiliar and incomprehensible to you. You definitely need support and helpful advice.
Google Maps is a simple solution to many questions. If you don't like figuring out new apps but need a travel assistant, this is the best option. Google Maps will tell you everything – from local attractions to restaurants and hotels in any large geographical area. Here you will also find reviews of other people who have already visited these places and shared their impressions. An alternative would be AllTrails (offering walking trails) or Bike Citizens (offering trails for two-wheelers).
RoadTrippers will give you detailed overviews of local points of interest. If you have enough time to walk and explore an unfamiliar city, listen to the recommendations of RoadTrippers. Then the walk will be guaranteed to be interesting. Information about hotels and restaurants is also available here. Another app for selecting tour guides is Showaround.
Withlocals is a very good option for those who like thoughtful excursions rather than spontaneous walks. Use the app to find the best local guide – and explore a new city with him.
TripAdvisor has compiled millions of traveler reviews from all over the world. Before you go to any particular place, read other people's opinions. Perhaps this will help you avoid unpleasant experiences, get good tips for exploring the area and adjust the route.
If you love good food, you might like the EatWith, BonAppetour, Happy Cow, and Yelp apps.
Conclusion
Of course, this is just a small list of applications you can use while traveling. If you wish, you can use other, more narrow-profile applications, such as:
GlobeTips will help you figure out how much to tip in different countries.
XE Currency Converter will tell you about the exchange rate anywhere in the world.
Flush will find you the nearest public bathroom.
FlipTheTrip is designed for those who want to find a fellow traveler.
Musement will help you find interesting events in the city and book a ticket.
Please note that some of the platforms listed here also have their websites and can be used on laptops.The main thing is that your gadgets work properly during the journey. If gadgets have any technical problems, you should take them to a repair shop, where craftsmen can perform any kind of work with high quality – from hp screen replacement to micro soldering of elements. Phone, console, drone service is a big deal. Serviceable gadgets will be good helpers in your journey.