Which is the best free antivirus for Android? Here's how to choose it in the top 5 of the most trusted, light and efficient free anti-malware apps.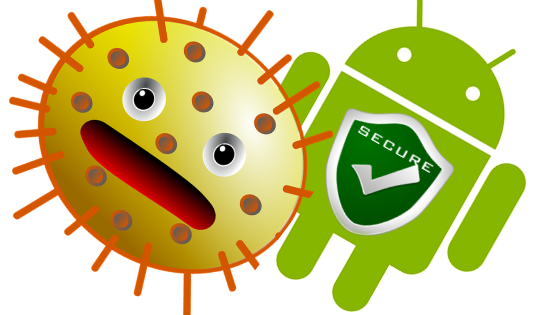 Are you looking for a reliable antivirus for your Android smartphone but don't know how to choose the best one? The first thing to keep in mind is that the features of a good Android antivirus to be recommended are: lightness, efficiency and gratuitousness.
Exactly, free. Because there is no need for the Android antivirus to be paid to do its job well. There are many free and trusted Android antivirus devices that provide excellent protection against malware without consuming too much space and battery.
What is the best antivirus for Android? We have chosen 5 of them, whose reliability and efficiency is tested. Here is a useful guide to choosing and installing a good free antivirus for smartphones and tablets of the green robot.
Best Android antivirus: why install it?
But before you figure out which the best Android antivirus is and choose the one that best suits your needs, however, ask yourself: "Is it really worth it? I need it?"
The need to install an antivirus on mobile depends, in fact, on how cautious you are and also on the use you make of your smartphone. Those who use the mobile device to call, send SMS, go to Facebook, Twitter and chat on Whatsapp (without opening strange and dubious links) can feel comfortable. If not strictly useful, in fact, an antivirus app can compromise performance and speed of execution as well as consume battery.
But if you have been hit by a virus, you are afraid that a malware can infect your beloved Android smartphone, when you surf you are invaded by pop-ups and aggressive advertisements or, again, you happen to make unsafe downloads coming from unknown origins, then yes you will need to install an antivirus. But not just any one, but the best. Here are 5 to consider.
Best free Android antivirus: Eset Mobile Security & Antivirus
Eset Mobile Security & Antivirus is available for free on the Android Play Store and, once installed on Android smartphones, allows:
protect your mobile device from malware attacks;
protect data in the event of theft of the smartphone even remotely;
block and delete all data in case of theft or loss of the smartphone by sending an SMS.
If the presentation and features of this antivirus have convinced you, here's how to perform the installation procedure on your Android smartphone:
enter the Google Play Store;
search for the Eset Mobile Security & Antivirus application;
set Language and Country and choose Accept Next;
give the coordinates of the antivirus settings: choose if you want the applications to be periodically analyzed or if you prefer to manually start the operation (Enable detection / Disable detection). At this point an automatic system scan will start;
fix any errors/malware detected by choosing the Fix all option.
Best free Android antivirus: Avast Mobile Security
Avast is a guarantee in the field of electronic device protection. Very known and widespread in the PC version, Avast also exists as an antivirus for Android: Avast Mobile Security can be downloaded for free on Google Play Store and is unrivaled in terms of functionality and ease of use.
Avast for Android protects against phishing attacks, viruses and malware that can cause pop-ups and unwanted advertisements and sends notifications when apps containing adware or spyware that violate privacy are installed.
In the free version Avast antivirus Mobile is full of very useful features such as blocking calls from unwanted numbers, app authorization, Wi-Fi network scanner (protection and speed test), cleaning of garbage files and charging accelerator.
Avast Mobile also offers the purchase of in-app products to improve antivirus performance with items costing $0.50 to $14.99.
Best free antivirus Android: Kaspersky Antivirus & Security

 
Kaspersky Antivirus & Security is a useful ally against mobile threats, free and available for free download on Google Play Store.
This antivirus protects smartphones and tablets from viruses, Trojans, spyware and removes them from the device. It also protects personal and financial data while browsing the Web and offers the device's location function in the event of theft or loss.
Kaspersky Internet Security for Android is available in the Premium version at no cost thanks to the free 30-day trial. The Premium version, moreover, offers protection from malicious and phishing websites, protection of privacy and control of what others can see when they use our phone and, finally, automatic and real-time anti-virus protection to scan the apps in use looking for potential viruses.
Once the trial month is over, you can continue to use the free version.
Best free Android antivirus: Bitdender Free Edition
The free version of the Bitdefender antivirus for Android smartphones allows you to:
protect your mobile device from malware attacks;
monitor in real time the applications installed on the smartphone.
Compared to Eset and Kaspersky, Bitdefender allows you to protect your smartphone from theft only in the paid version, available for 9.95 dollars/year. The advantage of this antivirus is that it is extremely light and does not overheat the smartphone.
Eset is special because many of the operations are carried out on a cloud system precisely so that the smartphone is not overloaded.
Here's how to install Bitdefender on your Android smartphone:
access the Android Google Play Store;
search for Bitdefender Free Edition and start the app download;
launch the Bitdefender Free Edition app. At this point a screen will open, it will be necessary to accept the conditions of use in order to proceed;
start the anti-malware scan by clicking on the Scan item in Home;
wait for the operation to finish.
Bitdefender Free Edition is available for free on Google Play Store. It gives users the possibility to try the paid antivirus software version for free for 14 days.
Best free antivirus Android: 360 Security Mobile
360 Security Mobile could prove to be an extremely useful and appreciated app because it is not limited to being a simple free Android antivirus.
360 Mobile Security allows:
make your Android smartphone more agile thanks to the Boost function that allows you to tidy up your memory by eliminating superfluous files and caches;
verify the presence and the arrival of malware;
perform a constant scan of all the apps;
verify the reliability of the sites on which you intend to browse;
evaluate app performance for intelligent energy savings;
use the anti-theft function to block data.
The quality of this antivirus is slightly lower than that of the previously analyzed antiviruses, but the undoubted advantage is that of having a more complete app.
Here is step by step how to install 360 Mobile Security on your Android smartphone:
enter the Google Play Store;
search for the 360 Mobile Security application;
accept the terms of use of the app;
start system scan;
fix any errors/malware detected by choosing the Fix all option.
360 Mobile Security is now ready to be used to use all the other functions, just start them on the Home screen.
360 Mobile Security is available on Play Store Android for free.