The fantastic benefits of Magento development may be imperceptible to inexperienced users. However, it is these advantages that are motivating an increasing number of ecommerce business owners to use Magento for ecommerce. And we'll look at most of them here.
Have you ever wondered why so many online store owners are obsessed with Magento 2 development services? It's mostly due to the awareness that their exceptional abilities as ecommerce business owners can only help them catapult sales if the platform on which they develop their store cooperates with the business aim.
Magento is one such platform, and Magento development from experienced specialists may help you increase the value and profitability of your business. Before we go into the benefits of Magento development, let's first define Magento.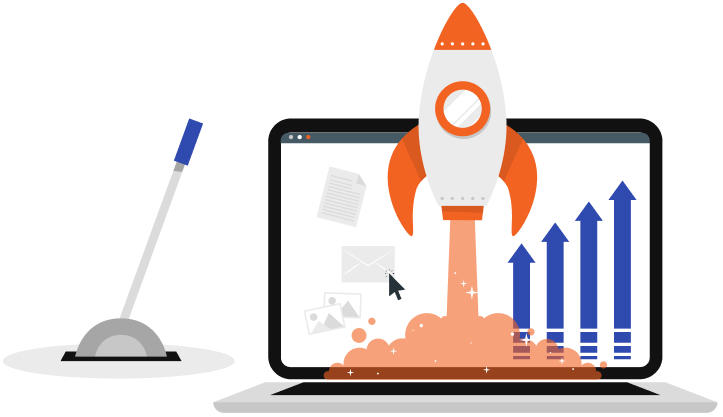 What is Magento?
Before getting into the primary advantages of Magento development, I believe it is necessary to provide a high-level overview of the platform.
Magento is a free and open-source ecommerce Content Management System (CMS). Magento developers who provide ecommerce development services with experience may transform it into a great ecommerce store by adding shopping carts, product pages, custom-made product listing pages, payment methods, website designs, and so on.
The PHP programming language is used to support this CMS system.
Because of its versatility, scalability, and simplicity of use, Magento development is preferred by many global businesses. It helps developers to design a fantastic web shop using Magento frameworks that is properly tailored to the individual company requirements.
Top Advantages of Magento Development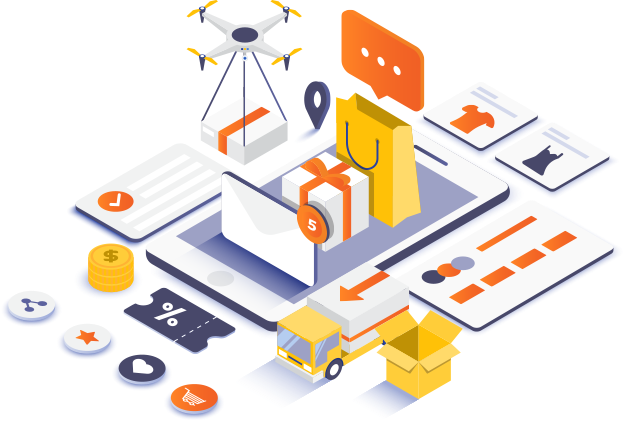 Allow product browsing
Magento gives your visitors a streamlined product browsing experience. They may examine different photos for each product, read product reviews, magnify photographs, check stock availability, add products to their wish list, share product links with friends through email or social media channels, and so on.
Aids in order management
When your website is built on Magento, consumers may easily re-order prior purchases, get email alerts, and print invoices. For new orders, they may also subscribe to an RSS (Really Simple Syndication) feed. RSS is an internet file that contains information about everything a website has published. Aside from that, admins have access to comprehensive order histories. Another benefit of utilizing Magento is that it produces customized offers and discounts based on your clients' buying habits.
Customization Potential
Because of its larger possibility for customization, Magento development has a prominent position among other ecommerce systems.
Because it is an open-source platform, developers have unlimited access to the source code. This opens the door for more effective customization strategies.
You may conduct modification or custom development on the website. The availability of over 5000 extensions and templates simplifies and inspires the process.
Maximum Security
In order to have a safe and secure experience, it is necessary to satisfy the ecommerce platform's security standards.
If security is your first priority, Magento development is a terrific option. It has several prominent security measures.
It offers an efficient security center that provides users with important information on security, security patches, security updates, and procedures on a continuous and timely basis.
Magento is less vulnerable to attacks and weaknesses than WordPress and other systems. One of the most notable benefits of Magento development is the built-in security mechanisms that prevent security threats.
Strong International Community Support
Magento development has a thriving and expanding community of passionate and committed developers, suppliers, bloggers, ecommerce professionals, students, users, and learners.
The developing group is united by their strong desire to assist one another via information exchange. When you're stuck with a problem, you may simply get the best answers from skilled Magento developers on forums and websites all around the world.
Whatever the size of your business, the large Magento community ensures that you will never run out of features and plugins. You may quickly acquire what you want while not wasting time implementing extensions to improve your shop.
Conclusion
Given the benefits listed above, Magento is one of the top e-commerce platforms for enterprises. It has a plethora of useful features and CMS that allow you to sell online in a creative manner. You may set attainable targets and use this technology to raise growth, increase conversion rates, reduce expenses, and so forth.