Linux is an operating system used a lot by developers to program and that's why we decided to create an article to list what we think are the best code editors for Linux to try absolutely.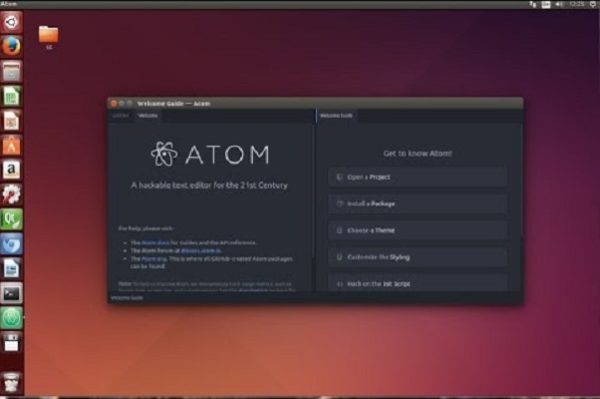 Atom
The first solution that we advise you to take advantage of is called Atom. It is a modern application available on GitHub that allows you to modify the code in a simple and fast way. The developers have stated that it is a completely customizable program and can work without any problems.
The Atom code editor has many interesting features such as integrated support for Git source code control, intelligent code completion, Split-window mode to work on two different codes on the same screen without using two monitors and so Street.
Visual Studio Code
Among the best code editors for Linux we have decided to report Visual Studio Code also. It is a completely open source program and an excellent development environment for Linux and Windows. The software was built using Electron technology which allows Visual Studio Code to run incredibly light on most desktop environments.
In addition to working on programming projects relating to Microsoft, it is possible to enjoy a variety of development types such as the Web and traditional Linux applications. The Intellisense function of Microsoft present in Visual Studio Code offers automatic suggestions on the completion of the code, presents Git support and also implements a useful terminal for development, testing and other programming-related operations.
Sublime Text
We are most likely facing the most used code editor in the Linux development community. Sublime Text is a light and very simple program to use since it boasts some really interesting features like the distraction-free mode to simplify the concentration on coding, the multiple selection mode to modify more parts of a code at the same time and a high level of customization which is usually not seen on other code editors for Linux .
Code editor for Linux: other solutions
In addition to the programs listed above, other solutions can be found in the square to modify code on your Linux equipped computer. Find the complete list below.