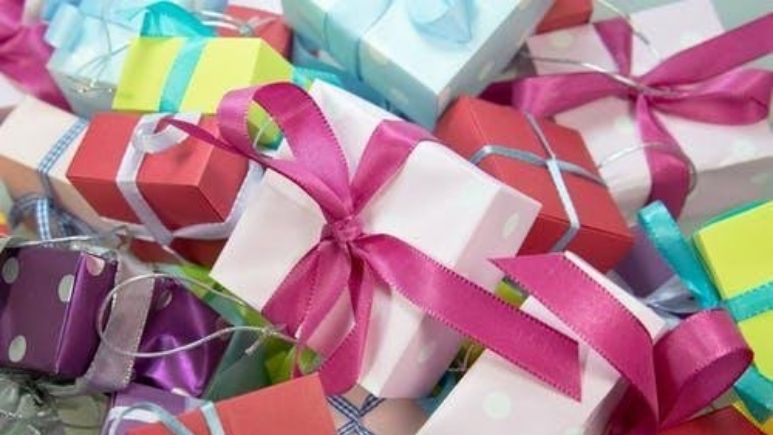 Corporate sector is all about give and take. There are so many incidents and occasions on which the companies have to exchange gifts with their clients and employees etc. Therefore, it is needless to say that companies are always searching for corporate gift ideas.
When buying a corporate gift it is best to choose an option that is both practical and useful. Such gifts that are well thought of are highly appreciated by the recipients and therefore, hold a higher value.
Tech is an important aspect of the corporate sector. Therefore, you can not go wrong if you choose a tech related gift for your corporate sector clients. If you too are looking for some cool corporate gift ideas for tech lovers, you are at the right place as we have compiled a list of some gift items that will be highly appreciated and appraised.
Dock Charger:
Our cell phones are an integral component of our day to day lives and we cannot imagine even having to go one day without using our phones. There is nothing more frustrating than a dead battery and carrying corded chargers is nothing less than a hassle in itself.
Therefore, a dock charger would be an excellent gift idea for any tech lover. The Native Union Dock Charger comes highly recommended in this regard. The wireless charger features a sleek and stylish design. You can place it on your desk and simply put your phone over the dock every time you need to charge it. The wireless charging mechanism is simple and convenient and eliminates the hassle of plugging in cords and wires entirely. Plus it is an affordable option as well. It can be used to charge not only phones but other smart devices like headphones, smart watches and tablets as well.
Bluetooth Speaker:
Know of a tech lover who is also a fan of music? What better gift for them other than a bluetooth speaker! The user will surely appreciate this gift, especially if they are someone who loves to be the heart of the party. The bluetooth speakers are convenient as they can easily be carried around. You can connect your devices to the speaker wirelessly and enjoy music on the go as desired.
There are plenty of bluetooth speakers in the market but the Jam Hang Tight Bluetooth Speaker comes highly recommended and is one of the best corporate gifts for clients. The bluetooth speaker is sleek and lightweight which means that you will be able to carry it around with ease. Plus the sound throw of the speaker is nothing but impressive. And the battery life is an added plus since the longer battery means that the users will be able to use the speaker for a longer time period without having to meet a dead battery or need to recharge the speaker over and over.
Headphones:
Some people love music but they are shy and want to keep their playlist to themselves. Bluetooth speakers would not be an ideal gift choice for such people. Rather you should think of buying them a pair of headphones. Headphones will allow the wearer to enjoy music as needed and have as much fun as desired.
If you too are in search of a decent pair of headphones for a corporate gift, you should consider the Beats EP On ear headphones. The headphones feature a comfortable design that sits perfectly on top of the ears. The wearer will be able to use the headphones for an extended time period without complaining of any sort of discomfort. The sound quality is also quite amazing and you will be able to enjoy a sound that is powerful and crisp. Whether you are listening to music or podcasts etc. you will thoroughly enjoy the experience when using this pair of headphones.
Power Bank:
It is not always possible for one to have access to a charging port. Therefore, in such situations, a power bank will come in handy and prove to be your best friend. A power bank is nothing but a portable charger. Once charged, it can be used to charge devices. Especially given the modern era and our dependence on devices and gadgets, it is amongst the list of corporate gifts for tech that any client or employee will thoroughly appreciate.
The Lexon Bali Wireless Power Bank is one of the best power banks that you will find in the market. Its 50000 mAH capacity means that you will be able to use this and charge a handful of devices. It charges at a quicker rate and discharges quite slowly which allows prolonged and extended use. Moreover, it is a wireless charger which means that the user will not have to worry about carrying the cord or the wire separately. You will have to place the phone on top of the power bank and it will start charging immediately.
Camera:
What is the best way for one to be able to preserve memories? It is undoubtedly via photos and despite the digital age, many people are still old school and love to take polaroids and printed pictures. They do have their own unique vibe and feel that cannot be ignored or replaced by anything else.
The Fujifilm Instax Mini LiPlay Hybrid Camera would be an ideal gift for such tech lovers who are a fan of polaroids. The camera takes amazing pictures and the print quality of the pictures is also quite impressive. Plus, it is quite small and compact which means that the users can easily travel with it and take it along.