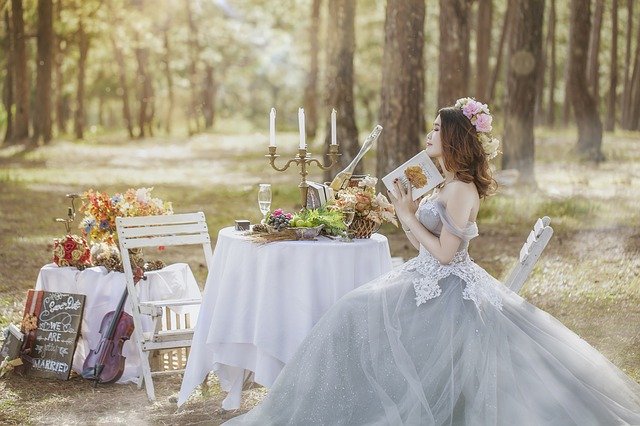 When we, ourselves receive a great wedding invitation, we get very much excited about the event. Like this, when you also give the effort to create a stunning wedding invitation, then the guests even will understand this feeling. We may often think that these wedding invitations are very hard to make. But in reality, it is not true at all. For making such wedding invitations on your own, you just need to have the right tools with you. These things are very much essential to the process.
If you do not have the appropriate tools, then life will get complicated for you. Because, for making any type of invitations, these things are the prerequisites. Hence, after making sure you have the right tools with you, you have to find the best designs for the wedding invitations. The plans can be images. From this, you will now have an idea for your requests. All these ideas will now help you to choose your favorite designs from the wedding invitation making websites.
All these sites will have plenty of options for making such invitations for your special occasions. These options from these websites also include templates. Templates are nothing but the presets for your styles, colors, themes. These templates offer a lot of things which you can use in your wedding invitation. If you want to customize these templates for yourself, then you also have that option. These templates also are well defined in their categories. Hence, here, in this article related to wedding invitation making, we are going to give you some of the best ideas for your invitation designs so that you can also make your own invitation.
1. MINTED.COM
Minted is one of the best websites for your stunning wedding invitations. There are hundreds of options when you are making your choice from this place. Also, these designs offer a lot from the traditional designs to the extremely modern ones. All these great styles are available on this website. If you are looking for some wedding invitation which can give you an aesthetic feel, then Minted is the place for you. The best part of the designs is that the available ones feel like they are hand made. Some of the design examples are as follows:
Watercolor
Floral prints and styles
Letter stamp styles
Foil press and typography
There are also themes available based on the above styles and designs. According to customer reviews, these designs are also very trendy and unique as compared to the available invitation design and making websites. There are also backgrounds available for the slideshows. Hence, here you can even create slideshows to make your wedding invitations for the guests. For all the people like us, it gives us great flexibility. In all the designs and elements, you can even personalize them with your monogram. Hence, you can create monograms as well using Minted.
2. Zola
One of the best websites for the registry is Zola. They are very good at doing the registry services. But, when it comes to wedding invitation making, then they are also one of the best in the business. There are many themes according to your tastes. You just have to make a choice, and it should be unique and match your style. Otherwise, it would have no significance. The theme that Zola has varies from many categories. For styling purposes, some of these themes are as follows:
Save The Date Theme
The Theme Of Thank You Cards
Day Of Paper Goods
Zola also provides the customer with a unique experience with their services. They offer a free website in the primary domain so that the customers can track the RSVPs of the guests. Here, the customers get a live list of the guests for your special day. Also, there are many features related to the list by which you can add and remove any guests. The management of the list also becomes very easy as it is available online. Hence, you will never lose any details.
3. Artifact Uprising
 On this site, you get the benefit of choosing many options. The best part about this website is that they give you your wedding invitation in the style of the sample kit. These sample kits are the product of the stationary samples. On the site of Artifact Uprising, we get many wedding suites. These suites are deliverable to your door. 
Moreover, this website also gives you a lot of options for wedding invitations. The designs for all the invitation purposes have a unique style. They sent these designs to the consumer in the Warby Parker style. They sent the customer a box. The box contains assorted paper goods in the methods of the consumer.
These styles vary in three different themes. After that, you have to design on your own. After doing the designing part, you have to make the order, and you can also have the selection of ordering a wedding photo book. This website also has one thing distinctive in its production. They use wind energy for manufacturing these products.
4. VistaPrint
Vista Print is very famous for all sorts of printing services. There is not a single printing service that they offer. Starting from the business cards to the wedding invitation printing, they do it all. They are perfect for the supplies related to such invitation purposes. There are many options and many styles from which you can pick for your choice.
Their designs are also excellent, and they hire expert graphic designers to make them. For the wedding purpose, they have a separate store in their online section. There are many beautiful templates available there. You just have to make a decision. You can also add your elements in those templates to customize the existing ones. This entire section of the website is for the wedding.
Here, you can also use elements that you can later implement for the invitation videos. For those videos, you may want to use a separate video editor. Invideo, a great video editing tool, makes it very much easy for the creator to add filters, effects, and graphics. With all these options right in front of you, the wedding invitations will be beautiful and engaging for sure.