If you want your business to prosper and continually grow, you need to form a stable and trustworthy relationship with your future customers. Marketing is the heart of every company – it builds, informs, attracts, and sustains. Without it, your skills won't matter at all since there won't be anyone to recognize them. Marketing is also one of the processes that never ends. You have to constantly work on it, refine it, and keep building on its foundation. The following seven entries will help you do this effectively.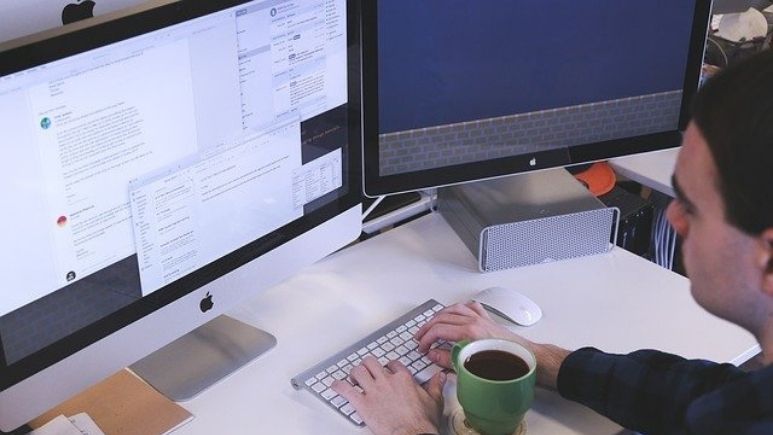 Seven Most Popular Marketing Trends For Your Business
1. Artificial Intelligence
No matter how you approach it, marketing always relies on a lot of data that has to be processed. The AI's ability to repeat complex operations with close to no errors makes it perfect for working with large batches of information. This technology also makes it possible for businesses to create accurate prediction models based on the behavior of their customers. One downside is that AI is still fairly expensive to implement, but it's slowly becoming more affordable as technology continues to progress.
2. Chatbots
In the past, you'd need a whole team of people in order to be able to interact with most of the customers. Today, you can reach each and every one of them automatically without wasting valuable resources. Chatbots engage visitors, send them relevant information, and can even answer their questions if they're programmed to do so. They're immediately and constantly available, ensuring that you never miss a lead.
3. Personalization
The more you treat customers individually rather than as a group, the higher the chances are that you'll gain their trust. However, to do this effectively you need to track their activities on your website and advertise products/services related to their interests. AI is one of the best tools for this job since it's able to keep up with massive amounts of information. When a customer sees that their satisfaction is your top priority, they won't have the need to look for any other alternative.
4. SEO Tools – Ahrefs, Moz, Seoquake…
SEO is one of the major factors that can either make or break your marketing efforts. Your website has to rank high if you want people to even notice it – this means no looking further than the first page of Google search results. Ahrefs, Moz, Seoquake, and others show you in detail where you can improve your website, how to build successful backlinks, grow your traffic, and much more.
5. Video Marketing
Video content has been proven to massively boost conversion rates. In fact, certain statistics say that a customer is 84% more likely to buy a product after watching a video related to it. They're much more efficient than a wall of text, primarily because people can see exactly how a certain item works. If that's not enough, videos can also boost your website's ranking in Google's search engine. Your reputation will increase, you'll have more visitors, and the customers will be happier.
6. Influencers
If you're impatient and want to see some results quickly, there's no better way than through influencer marketing. When you pay a person with hundreds of thousands of followers to advertise your website/products, you can expect tons of traffic. Influencers help you reach your target audience immediately, and since they already have a strong reputation, a part of that reputation will pass onto you as well. Of course, the more exposure you want the more you'll have to pay, but at least you can be sure that it's worth it.
7. Branding
If you want to establish a solid online presence, you have to be distinguishable amongst hundreds of other companies. This means creating a strong brand – determining your true purpose, knowing your customers, and forming brand identity (logos, colors, fonts, etc.). It's also one of the best ways to keep potential competitors away. If they see that you have a strong image and a loyal customer base, they'll think twice before trying to overthrow you.
Remain Safe Online with Spokeo
None of your struggles will matter unless you can keep yourself and your website from falling victim to a scam. With hundreds of emails that you likely receive on a daily basis, a few of them are bound to be malicious.
Fortunately, you could easily check the suspicious ones without putting yourself at risk, using a simple utility named Spokeo. It's an email search tool where all you have to do is enter the suspicious email address, after which Spokeo will run a lookup and return all of the owner's personal info. This way, you can keep growing your business without ever worrying about your efforts falling into another person's hands.