Just days before the start of the Consumer Electronics Show (CES) 2020, South Korean manufacturer LG unveiled eight new television models that it says bring the "true 8K" resolution. The insistence on this "real" conversation is probably indirect to rival Samsung, which also makes televisions that, it says, achieve this resolution.
The models shown by LG follow LCD or OLED screen standards, depending on their size: they are two 77 and 88 inch (OLED) sets and six 65 to 75 inch (LCD) TVs – products obviously intended for the premium audience.
What is interesting about these new TVs is the number of formats that support them: LG TVs support a wide range of video codecs such as HEVC, VP9 and AV1 natively, which is attractive to those who understand the subject as Earlier models with 8K resolution required the use of an external converter for some formats (AV1, for example, has full support from YouTube ). The HDMI inputs of these new models also support 8K video playback at 60 frames per second ( fps ).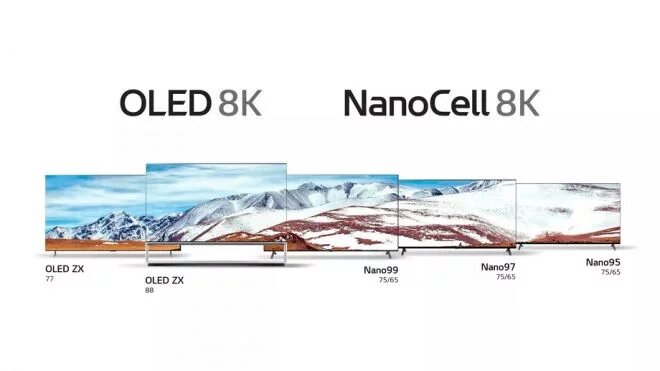 LG's television processor – a third-generation Alpha 9 – has, according to the manufacturer, deep learning capabilities used to improve sound and image transmission. This translates into upscale compatible images to 8K resolution (or audio to 5.1 surround format), and identifies faces and text reproduced on the screen, adjusting the image to display both in greater detail.
There is also compatibility with Alexa, Amazon's virtual assistant and Google Assistant, as well as support for HomeKit and AirPlay 2. LG also claims that televisions will have a control panel that will allow the user to manage IoT devices connected on the same network.
What was really missing was the availability information and suggested prices. It is safe to say, however, that LG is reserving this revelation for CES 2020, which will be held January 7-10 this year in Las Vegas. And Teknologya will be at the fair and will bring everything firsthand to you. Stay tuned!
Source: The Verge