From January 6, the city of Las Vegas will once again become the venue for major releases and announcements in the tech world. The Consumer Electronics Show, known only as CES, already has a date to start, and there will be big names and industry brands that will bring news to various segments such as smartphones, connected home, computing and smart devices.
Want to know what to expect from the next issue of CES? So keep reading this article.
CES 2020 | What it is and when it happens
CES is an annual fair that takes place during early January in Las Vegas at the Las Vegas Convention Center. In 2020, the Consumer Electronics Show runs from January 6, with a closed event for press and guests, until January 10, with the opening of the exhibition space for the general public from the 7th.
Like other fairs of this type, CES is a private event restricted to professionals, companies, shareholders and entrepreneurs. Special coverage of the first CES releases you can see at Teknologya, starting on the 6th, as soon as the announcements happen. So stay tuned here on the site.
CES 2020 | What to expect?
CES, traditionally, predates the launch of products that we will see during the year on the market, and also serves as a stage for conceptual announcements, innovations and experiments. The 2020 edition is set to bring a new wave of products like 8K resolution TVs, wearable appliances, artificially connected home devices, and news about the 5G network.
CES 2020 | Programming
Rumors and leaks about what can be shown at CES 2020 are still scarce, but we have separated some information and predictions about what you can expect to see among the main announcements of the fair.
CES 2020 | Apple
When: January 7, 2020
In this issue, Apple will be back at CES. However, it is wrong to think that the owner of the iPhone will launch new products. That's because the company's senior privacy director, Jane Horvath, will join other executives from tech giants, such as Facebook, to discuss privacy.
CES 2020 | LG
When : January 8, 2020
The LG usually launch and demonstrate numerous products and technologies at CES. The company is expected to announce new models of 8K resolution TVs, smart appliances and also a line of laptops with the latest 10th generation Intel Core (Ice Lake) CPU, supporting up to 24GB of 32000 MHz DDR4 RAM.
With regard to televisions, LG should be the first to use the "8K Ultra HD" certificate, defined by the CTA (Consumer Technology Association), which will bring the company's products to the fore., still being a way to compete with Samsung, which still does not use such a seal.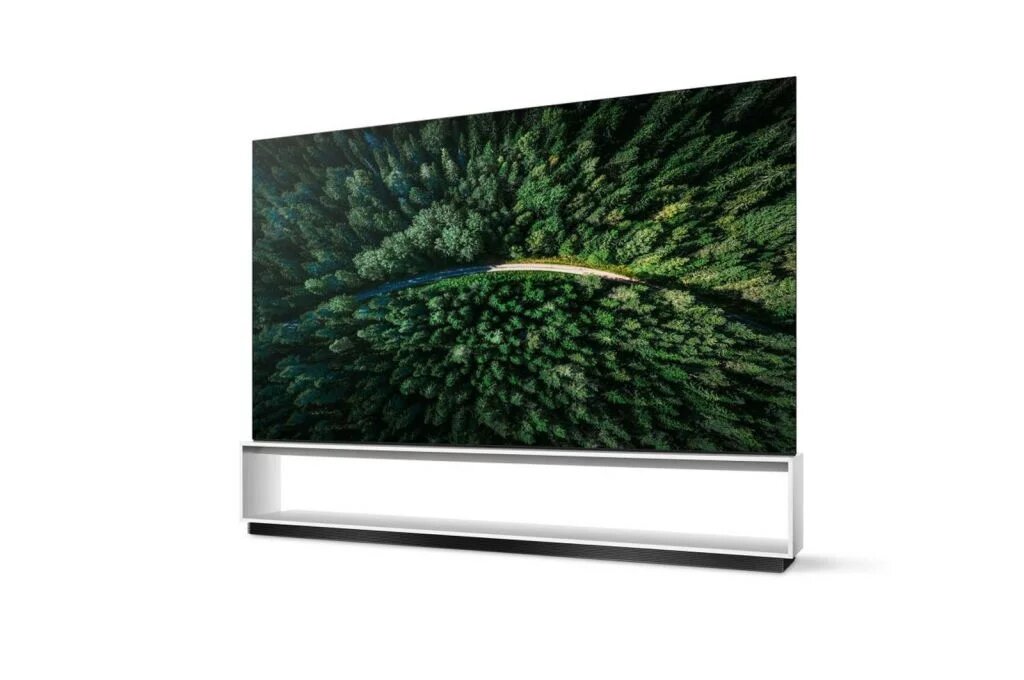 CES 2020 | Dell
When : January 7, 2020
The Dell has not released which ads will at CES, but we expect to see new laptops. The gamer community expects the Alienware subsidiary to bring new hardware and accessories in addition to the newly launched AW510K and AW310K keyboards; AW510M mouse; and the AW510H headset.
The Inspiron and XPS lines can win new models at CES, following recent releases: Inspiron 13 7000 and XPS 13 7391, featuring Intel's most powerful processor, the 10th generation Ice Lake, with the new Wi-Fi protocol. 6.0.
CES 2020 | Samsung
When : January 6, 2020
The Samsung has always done a great advantage of CES to demonstrate new products and technologies. New laptops, connected home products and a new line of 4K and 8K TVs with QLED technology are expected to be launched during the manufacturer's event. There is talk of a semi-transparent TV with a flexible display.
CES 2020 | Xiaomi
When : No official date yet
Little is known about the possibility of Xiaomi having an event during CES 2020. There are some rumors about a supposedly closed Mi Mix 4 demonstration for executives and investors. Other than that, there is no other news on this year's Xiaomi map for CES.
CES 2020 | Sony
When: January 6, 2020
Sony is expected to do a kind of "repeat" of what was presented at its 2019 CES presentation. What fans of the brand can expect are new 4K and 8K TVs, Bluetooth headsets and speakers, and even a soundbar with Dolby Atmos technology. The most optimistic bet on news about the PlayStation 5, although this is unlikely.
CES 2020 | Oneplus
When: No official date yet
The OnePlus will debut at CES 2020, to present their latest models and participate in discussions on the development of 5G. The company has already confirmed that it will exclusively exhibit the OnePlus Concept One, a device that represents the future vision of the manufacturer.
It is not yet known if the device will be a new folding for the market with 5G connectivity. Rumors ensure fans can still wait for headphones, Bluetooth speakers and even a OnePlus 8 Lite. It will be?
CES 2020 | Qualcomm, Intel and Nvidia
When : January 6, 2020
On January 6, three major semiconductor and graphics card manufacturers will be exhibiting at CES. On the Intel and Qualcomm agenda is the re-launch of newly released CPUs, such as the tenth-generation Intel Ice Lake (the company's first 10-nanometer processor) and Qualcomm Snapdragon 865, a high-end smartphone chipset.
The Nvidia, in turn, should officially launch the Nvidia Shield TV and Nvidia Shield Pro TV, which are devices of the type set-top-box and serve to video broadcast on television. The device uses Android, supports 4K and Dolby Vision, and was presented to the press in October.
CES 2020 | Other highlights
Of course, CES goes far beyond the brands mentioned above. Carmakers like Tesla and other TV brands like TCL will also be at the fair to introduce their products.
So as not to miss any detail of what goes on at CES 2020, keep an eye on the Teknologya website and social networks , as we will bring the news firsthand to you.
So, eager to hear about CES 2020? Tell us what you expect to see at CES in the comments below.