One of the most annoying things about the iPhone's "Contacts" application is undoubtedly the inability to select multiple entries to delete them in one go. Fortunately, there are alternatives, with which of course you can easily remedy the aforementioned problem. Let's see how to do it right away.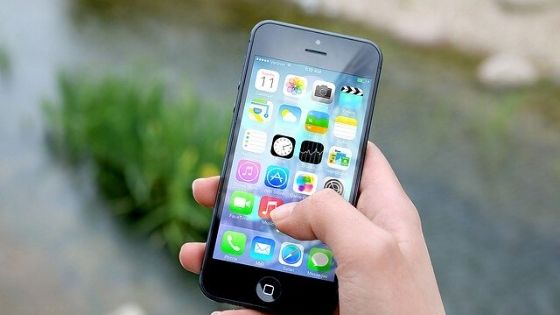 Use a Mac
Before starting to download applications from the App Store, in case you have a Mac, we advise you to proceed using the Apple ecosystem. Obviously everything will go through iCloud and for this reason we invite you to check that synchronization is active, in the following way.
Open the "Settings" app on the iPhone
Click on your account at the top
Continue with "iCloud"
Activate or check that the "Contacts" toggle is active
Once this is done, it will be necessary to move to Mac (obviously configured with the same Apple ID).
Open the "Contacts" application on Mac and wait for the same contacts to appear
Access the group "All contacts"
Press and hold the "command" key on the keyboard and select all the contacts to be deleted with the pointer
Right click on one of the selected contacts
Conclude with "Delete cards"
At this point, the contacts will be deleted from iCloud and therefore also on all devices connected to the same Apple ID (iPhone included).
Use the iCloud site
In case you don't own a Mac, it will still be possible to do the same thing on a Windows PC. In fact, just go to the iCloud website, only after activating the contact toggle on the iPhone (see above).
Access the icloud.com website from any browser by entering your Apple ID credentials
Choose the "Contacts" app from those that appear
Select the contacts to be deleted by holding down the "control" or "Ctrl" key ("command" on Mac)
Click on the gear symbol at the bottom left
Conclude with "Delete"
Use third party apps
Last chance: download an app from the App Store. There are many services that allow you to manage iPhone contacts, but for simplicity of use, we recommend "Groups". Available free of charge only in the basic version, which however allows the deletion of contacts.
Open the "Groups" app
Click on "Allow" on the notice regarding access to contacts
Skip the initial tutorial
Choose "All contacts" from the groups present
Select the contacts to be deleted by clicking on the circle on the right of the name
Continue with "Choose Action" above
Conclude with "Delete Contacts"