The online mode of Red Dead Redemption 2 is quite robust, however, it is only possible to release some content from certain levels. To make your life easier, we will show you how to earn XP and money in Red Dead Redemption 2 so that you can get the best items faster and accelerate your journey of collecting trophies and achievements.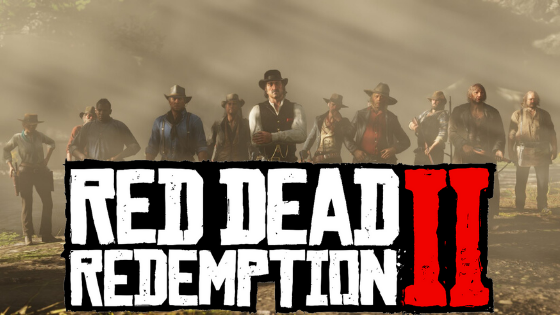 How to earn XP and money and Red Dead Redemption 2
The online mode is divided into the open world and the confrontation modes between players (pvp), but we will focus on the open world and indicate which activities yield the most XP and money.
History missions
The Red Dead Redemption Online story missions are not very long and yield a lot of XP. After finishing all the missions, it is worth playing again and guaranteeing more XP.
The highlight is the mission "Kill them all, each one" which earns a good amount of XP because it has a lot of enemies and how your character wears armor is difficult to die.
The best tactic in this mission is to use a shotgun and kill enemies at close range to earn the execution bonus that generates the most points. It may take a while to get the hang of it, but it's a matter of training.
Crafts
After online came out of the beta, the game included trades and activities related to those careers guarantee a fair amount of XP and money. The crafts are:
Merchant
Bounty Hunter
Collector
Moonshine producer
Naturalist
I recommend focusing on the Moonshine Collector and Producer careers. As a Collector, you can earn a lot of XP by finding hidden items and completing Madame Nazar's order lists.
The Moonshine Producer story missions guarantee a fair amount of XP.
General tips for earning more XP in Red Dead Redemption 2
Aim for the head: Headshots guarantee double XP;
Use special ammunition: Each kill made with a special ammunition earns a little more XP;
Kill enemies without leaving the horse: Killing enemies in this way guarantees 5 more XP in each kill;
Collect herbs and sell them to doctors in cities;
Meeting the game's daily challenges also generates gold and XP. There are simple challenges that require no effort;
Rockstar Social Club
Always stay tuned for Rocsktar Social Club ads. Typically, they notify you of special events during the week, including events that may pay more XP or money in specific ways.
Amazon Prime and Rockstar Social Club
If you are an Amazon Prime subscriber, one of the benefits is having a prime Twitch account. It is recommended to create a Twitch Prime account and link with your Rockstar Social Club account, as some special rewards are offered monthly for those who sign up for Prime.
I hope the strategies help and try to make combinations between them to further accelerate progress.