You can answer calls from your Android phone on Windows 10, but you'll need to install the Your Phone app on your computer as well as its add-on on your phone. For now, the feature is only available to members of the Windows Insider program, but enabling it is quite simple. See how.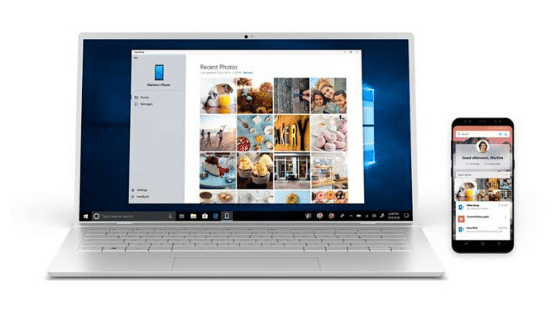 How to answer Android calls on Windows 10
Windows 10 lets you answer Android calls from your desktop as long as you make some adjustments. First, Android must run at least Nougat 7.0 and the PC must have Bluetooth. In addition, entering the Windows Insider program is essential, as functionality is only present in build 18999 (version 20H1), which will be released to all users only in the first half of 2020.
You need to select Windows Insider Quick Update Mode, which releases previous and often unstable versions of Windows 10. If you are willing to take the risk and don't want to wait, do the following:
In Windows 10, click "Start", "Settings", "Update and Security", "Windows Insider Program";
Click "Get Started" and then the Microsoft account you want to link to the program;
Select "Quick Mode" to get access to the latest Windows 10 updates;
Restart the PC if necessary;
Click on "Start", "Settings", "Update and Security", "Check for Updates";
Windows 10 will find the update for version 20H1, install it.
With Windows 10 20H1 installed, it's time to set up Your Phone app on Windows 10 and your Android phone.
In Windows 10
Go to microsoft.com, download and install the "Your Phone" app;
Open the app and sign in with your Microsoft account;
Enter your mobile number and confirm.
This done, your phone will receive an SMS message. This is where you will continue the configuration.
On Android
Open the SMS message and tap the link, which will send you to the Add to Your Phone app page.
You can also go to play.google.com and install the app directly;
Open the app and sign in with the same Microsoft account you used on Windows 10.
Once this is done, the PC and mobile phone will be connected while remaining on the same network. If everything is set up correctly, you can answer calls directly through Windows 10.