You can connect your phone to the TV via the USB cable and use your device as an external unit, so you can play videos and audios or view photos stored on the device on the screen. However, you need to check the feature's compatibility with your TV, especially if it's older. Here's how to do it.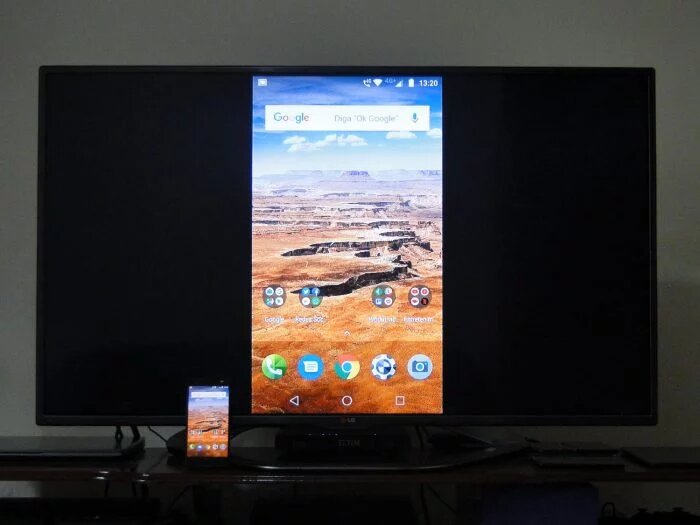 Connecting the phone to the TV via the USB cable
Every Android phone can be read on a computer via the USB port, as if it were an external storage unit, such as an HD, SSD or a USB stick. The interesting part is that several models of TVs allow you to do the same thing, and that way, you can play media stored in the internal memory or on a memory card, such as music, audio, podcasts, videos and movies.
Some older TV models only support the playback of photos stored on the cell phone (PTP), but some can read other types of files, such as audios and videos, as long as they are compatible. All you need is the USB cable that came with your phone, and follow these procedures.
It is recommended to use the TV's first USB port – or the main port. When the device recognizes the TV correctly, the "USB charging this device" notification will be displayed and just touch it to continue and see other USB debugging options.
Connect the USB cable to the TV and your Android phone;
With the TV remote control, access the corresponding USB port;
On the cell phone, select the option of transferring the media file (if the TV is compatible with MTP ) or the option of PTP (display of images);

Folder browsing will be released, just select the file you want to play.
And ready.
The most important part that the user needs to be aware of is whether the TV supports video and audio playback on Android phones. Until recently, it was very common for devices to support only the image display mode (PTP), which recognizes only photos and other types of images stored in the device's folders, either in the internal memory or on the memory card. Now, if your TV supports audio and video, just connect your Android phone via USB cable and open the files.