There is no need to jailbreak to download torrents on iOS. There are tools that allow you to download through Safari itself, which eliminates the need for risky methods or applications to download. Find out how to download torrent on iPhone and iPad in a practical and safe way.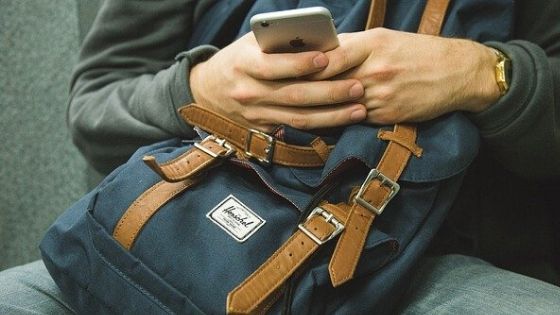 Download torrent on iPhone and iPad without jailbreak
The Seedr is a kind of torrents manager in the cloud. Instead of downloading files to your phone, they are saved to remote storage, just like Dropbox, Google Drive and more.
It is also not necessary to install any app or jailbreak to use Seedr on the iPhone. The platform depends only on a browser, which allows use by both the computer and the cell phone.
Seedr can be used for free. But it is not unlimited and has a few paid plan options, which deliver more storage and some extra features:
Free: 2 GB storage;
Seedr Basic: 30 GB storage (US $6.95);
Seedr Pro: 100 GB storage ($9.95);
Seedr Master: 1 TB storage ($19.95).
The first step to download torrents on iPhone from Seedr is to create an account:
Go to seedr.cc ;
Touch "Sign Up";
Enter your email and create a password;
Agree to Seedr's terms and tap "Register With Email";

Activate the account in your email at "Start";
Back in the browser, press the "Activate Account" button;
Wait to be forwarded to the download manager.
Now that you've created your account, it's time to get the download link for the file you want to download:
Open the download page of the file to be downloaded;
Tap on the torrent download link and hold until a menu appears;
Choose the "Copy" option.
Okay, the torrent link is already saved in the iPhone clipboard.
To download the torrent, perform the following steps:
Access seedr.cc from your iPhone or iPad;
Go to "Login" and access your account;
Read the instructions provided by the website and proceed to "Next";
Tap the "+" button to add a torrent;
Paste the link of your torrent in "Paste link URL" and press "+" again;
Touch the "X" to return to the download manager;
To download the file on your iPhone, tap the arrow next to the file name and choose "Download";
Then, tap "Download".
The file will be downloaded in the background. You can follow the download or access it through the "Files" app:
In the "Explore" tab, access the "iCloud Drive" option;
Open the "Downloads" folder.
Upon completion, the file will be saved to iPhone storage.
It is worth remembering that the download of pirated content is not allowed by Seedr.