So you need to send someone a message, but you don't want to bother with the notification for some reason or you want that group you manage to stop sending so many messages during the day. In Telegram this is possible, see how to send Silent Messages or enable Slow Mode.
How to Send Silent Messages on Telegram
Enter the message in the text field;
Hold the blue button to send;
Select "Send Mute."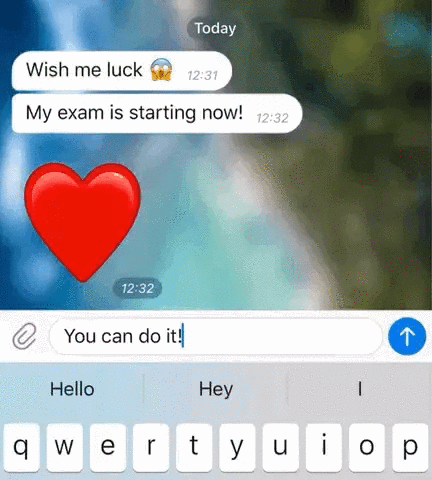 Ready! The contact will receive the message without any fuss, ie the notification from Telegram will not make any sound even if the person's mobile phone has beeps enabled.
Silent Messaging also works for groups. It's the case of having some idea in the middle of the night and not wanting to wake everyone up with your notes for the next day.
How to enable Slow Mode on Telegram
When in the group, tap their photo;
Tap Edit at the top of the screen;
Go to "Permissions";
Set a time interval between messages.
With Slow Mode enabled, members must respect the time interval between one message and another. A timer will appear in their text box informing you of the time remaining before you can send the next message.
Telegram believes this will bring more organization to a group and increase the unique value of each message, especially if they have a long interval between them.
Message Permissions
On the same screen that activates Slow Mode, the app lets some users be excepted to the group's general rules. For example, you can prevent a single user from sending links, media, or GIFs to the group.
It works as a kind of ban for those members who share inappropriate things in groups other than content.
The opposite can also apply: if the group's general rule is to prevent members from sending photos and videos. You can create an exception for only one user to send these media.
On the same screen that activates Slow Mode, tap "Add Exception";
Select the member from the list;
Select the permissions it will have (such as sending messages, media, links) and choose the duration of the Exception.
Then tap "Apply" in the upper right corner of the screen.
With information: Telegram.