The Google Assistant offers numerous possibilities just using voice commands. With the feature, available on Android and iOS devices, you can get quick answers, check your calendar, play your favorite song, and even play Netflix content. Did you get curious about this last option? Find out how you can watch your favorite series without taking control of the TV.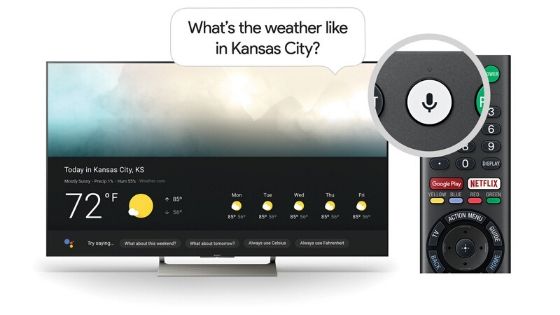 Before attempting to connect to any streaming service using the commands, keep in mind that there are some limitations and not all of them support the Assistant. We have separated a list of the main supported platforms in India and another with those from outside the national territory.
What platforms support Google Assistant?
India: Netflix, HBO Now, YouTube, and Google Play Movies.
US: Netflix, CW, CBS All Access, HBO Now, YouTube TV, Wiki, Crackle, Red Bull, STARZ, and Google Play Movies & TV.
What does it take to watch TV with Google Assistant?
To start connecting to streaming services, you must have a Chromecast device connected to your TV, internal Chromecast software (some Smart TVs are compatible), or even an Android TV. Commands can be triggered by smartphone, tablet or Google Home speaker; If you have an Android TV, the Assistant will be incorporated directly into your device, allowing you to give voice commands via the remote control.
What are the commands to play shows and movies with Google Assistant?
To start: "Play Stranger Things on TV".
To pause: "Pause Lucifer on TV".
To resume : "Resume Interstellar on Netflix TV".
Watch the latest episode of a series: "Play the latest episode of Orange Is The New Black on Chromecast".
As of this writing, you cannot request specific episodes with Chromecast, such as "Play Breaking Bad Episode 1 on TV."