The  Huawei opened last Friday (3), its first smart shop, without any human employee, being fully operated by robots. The innovative venture is located at Wuhan's China Optical Valley International Development Center.
According to GizChina, the facility is capable of serving customers around the clock, as it operates 24 hours a day, seven days a week, meaning if someone wants to buy a  P30 Pro at 2 am in this brand store, You will have no problem.
On-site service is provided by three robotic arms, which do not charge salaries or overtime. They are responsible for taking the ordered items and delivering them to customers after the purchase has been made using a touchscreen panel installed at the conceptual store entrance.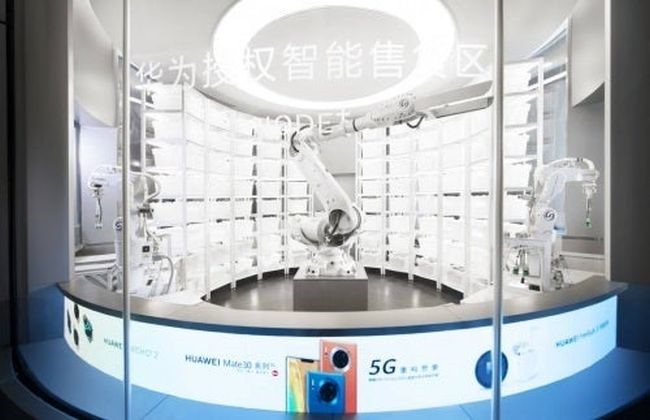 On site you can also pick up products purchased on the official website of Huawei, anytime, good news for those who live in the rush of everyday life and do not have time to go there during business hours, and make the purchase smartphones and accessories through robotic service.
Store design also catches the eye
In addition to the total absence of human attendants, Huawei's smart store in Wuhan is attracted by its cylindrical design, allowing you to view virtually any space where robots and products are located.
To increase the safety of its automated employees and prevent theft of products sold on site, the company installed bulletproof glass.
The project, which contributes to the company's cost savings, will serve as a test for the Chinese giant to verify public reception regarding the technology. Depending on customer feedback, brand new smart stores may open in other locations.