Alexa from Amazon Echo and the Google Home Assistant are spying on you? Now you can discover it through an app for Windows and Mac.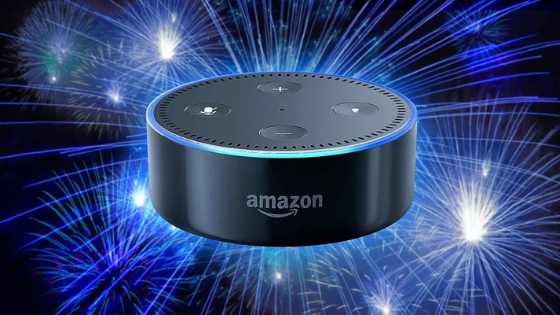 Alexa and the Google Assistant are spying on you? Now you can find out with an app that reveals the hidden intentions of Amazon Echo and Google Home, two of the most famous smart speakers on the market.
That the intelligent speakers made by Amazon and Google work through our voice input is not a secret at all: Alexa and Google Assistant always listen to us through the special devices made by the two giants of the digital economy and are always ready to collect our requests.
What many users ask themselves and if the two devices listen to us even when they shouldn't: the recent case involving Echo's devices has aroused more and more curiosity from users who can now use a special application to find out when the two devices "overhaul" a little more than they should.
Do Alexa and Google Home listen to you? The app to find out
To develop the application that allows you to find out if Amazon's Echo Alexa and the Google Assistant are listening to you is the American University of Princeton, New Jersey.
The application, available at this link, works through Windows 10, Apple Mac computers and allows you to perform a real interception of data that is transmitted through one of the following devices, allowing you to identify when too many data are being sent. Applying the program to the smart speakers, it is able to understand when and how communication with the servers owned by Google or Amazon is happening, or to understand if they are active (and therefore if they are listening to what you say) even when they should not.
Of course, that these devices (like all those of the latest generation belonging to the IoT line, the Internet of things) live in some way of information stolen against our consent, so to speak, it is now known information. However, the aim of the University of Princeton is to try to inform users about the importance of their personal data, today a real currency on the web: "if our smart devices are watching us, it is time to return the favor".