Christina Koch, the astronaut who took part in the first all-female spacewalk alongside Jessica Meir, once again made history. It is that last Saturday (28), Koch broke the longest space mission record ever by a woman, surpassing the mark previously set by Peggy Whitson in 2017.
Not that there is any rivalry among NASA women. In a series of press interviews, Koch said that, in fact, Peggy is a hero to her. She also revealed that Peggy "has been kind enough to mentor me over the years, so this is a reminder to give back and mentor (other astronauts) when I return."
Koch flew to the International Space Station (ISS) on March 14. The plan was to stay on a typical six-month mission, but it was extended by NASA. One reason was the need to collect more data on the effects of long-term spaceflight on astronaut health, and it is expected to return on February 6, 2020, recording 328 days in space – just 12 days less than the most spaceflight of any NASA astronaut.
Regarding this secondary task that resulted in her prolonged stay with the ISS, Koch stated, "It's a wonderful thing for science; we see another aspect of how the human body is affected by long-term microgravity, and this is really important for our future space flights plans, heading for the moon and Mars", said Koch.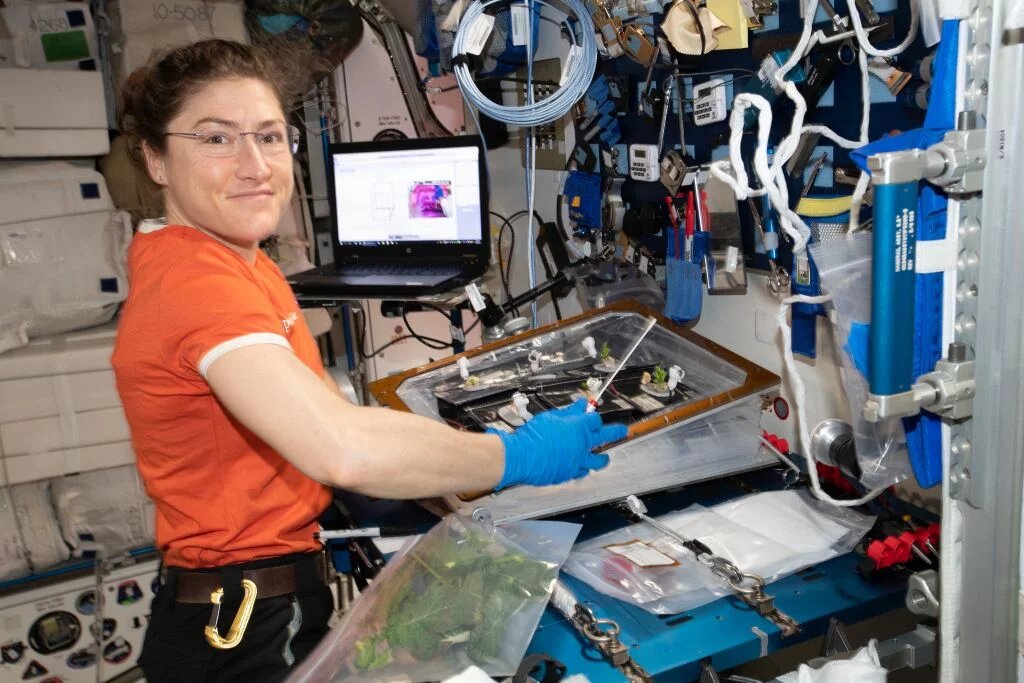 While honored by her time at the ISS, Koch says the importance of setting the new record "is not so much about how many days you are here, but what you bring in each day." To her, this is a "great reminder to bring your best". In addition, she hopes the record will soon be overtaken by another woman, "because that means we continue to push these limits."
Koch also stressed the importance of talking about records like this to inspire the next people who will continue the work. "I think it's inspiring because future space explorers need to see people who remind themselves of themselves." Having an inspiration to herself was important to Koch's formation and therefore "having the opportunity to do this for future explorers is a true honor. "
In addition to astronaut, Koch is an engineer and physicist, and has conducted scientific missions in places such as the South Pole and Greenland. She also worked as an electrical engineer in the astrophysics laboratory at the Goddard Space Flight Center, and was selected as an astronaut candidate in 2013.
Other achievements may further fill Koch's curriculum: She is among the 12 candidates to participate in the Artemis Program, which will take a woman to the moon for the first time in 2024.
Source: Collect Space