The year 2020 is already knocking, but there is still time to look back and remember what was best in 2019. In this list, we will highlight the top 10 best online games from a no.
Please note that we are not citing the most played here, like most e-sports MOBAs. We want to highlight what's new and fun for maybe giving you a chance the next time you turn on your console, PC or smartphone. Let's go to the list:
1. Apex Legends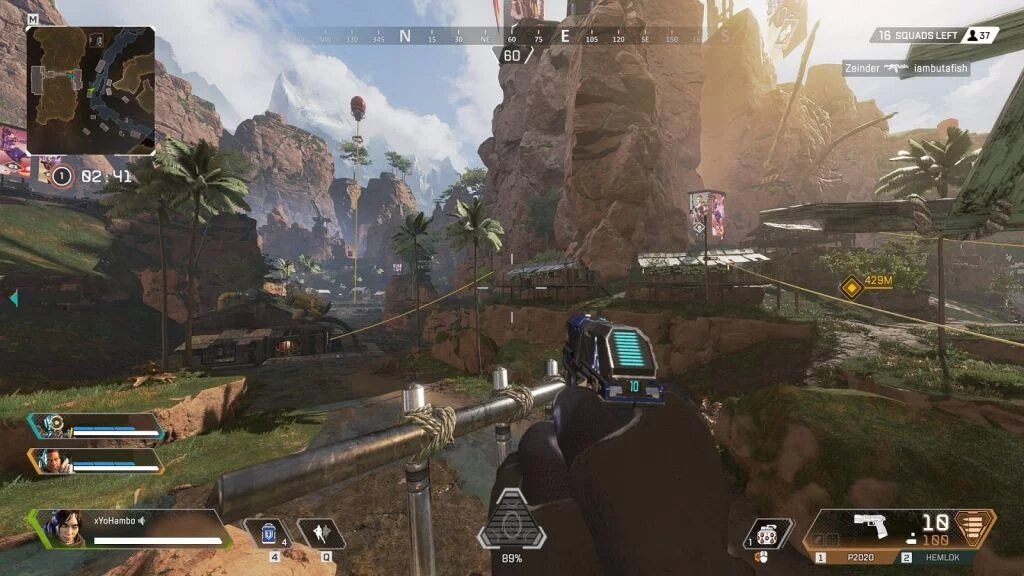 This was Respawn Entertainment's big surprise this year. It was well known that the developer was working on Star Wars Jedi: Fallen Order, but there was little knowledge of its other project.
Apex Legends arrived in February and managed to make its way into the sea of ​​battle royale first-person shooter games. Initially, it was necessary to join a group of three players and be among the only survivors at the end.
This FPS raised the bar by adding PIN mechanics, allowing you to easily indicate where an enemy or weapon is to watch.
Apex Legends is available for free for PlayStation, Xbox One and PC.
2. Fortnite
Still talking about battle royales, it's impossible not to talk about online gaming without quoting Fortnite. Although not this year, the game deserves the highlight for the way it can still remain relevant, despite the entry of major competitors. Even with Call of Duty and Apex Legends out there, it's still the most played title of its kind.
It was also in 2019 that Epic Games recreated its entire universe. In a week that shut down all of its servers to change the world, the company was able to create a huge fan expectation.
In its second chapter, it remains the most complete and content-packed game for lovers of the genre.
Fortnite is available for all platforms.
3. Free Fire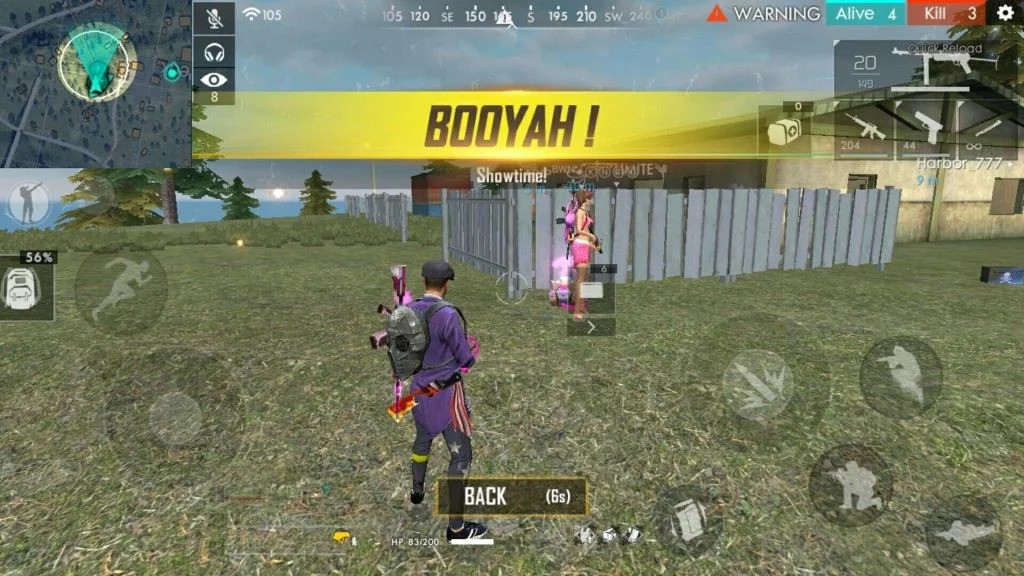 Although Fortnite is the flagship in the industry, Free Fire has gained a lot, but a lot of projection by being the second most downloaded game of the year on smartphones.
In third-person perspective, it receives clear influences from Player Unknown's Battlegrounds.
Free Fire is available for Android and iOS.
4. Call Of Duty: Mobile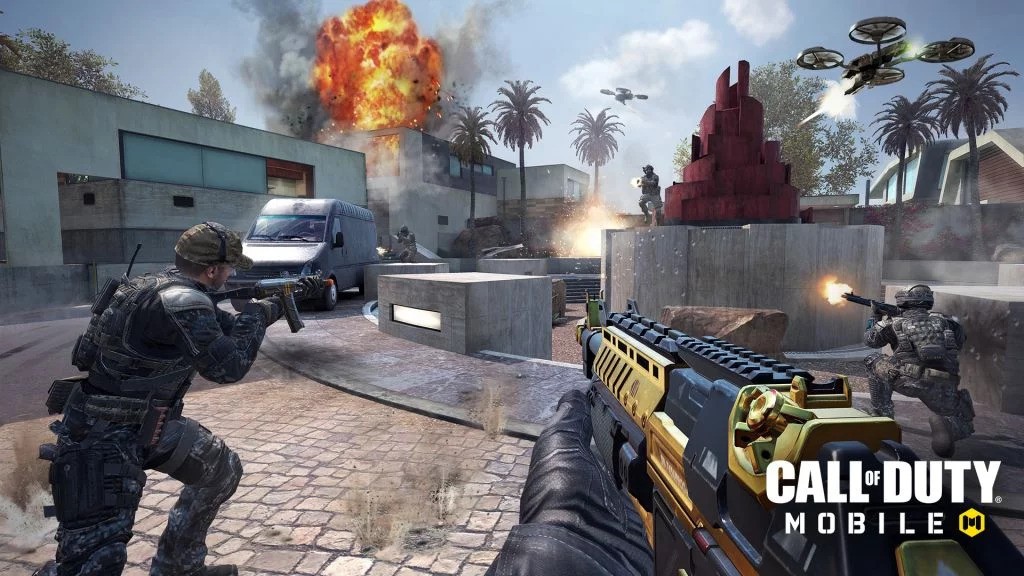 Since we're talking about smartphones, you can't leave the new Call of Duty: Mobile off this list. The franchise is the most profitable on consoles and PCs and has reached Android and iOS this year, raising expectations at launch.
The game takes some of its classic multiplayer versions to smartphone versions without a single player campaign. Timi Studio Group and Tencent Games have done a good job of transposing the controls to the touchscreen, which makes it easy and fun to shoot COD Mobile.
The game is available for Android and iOS.
5. Harry Potter: Unite Wizards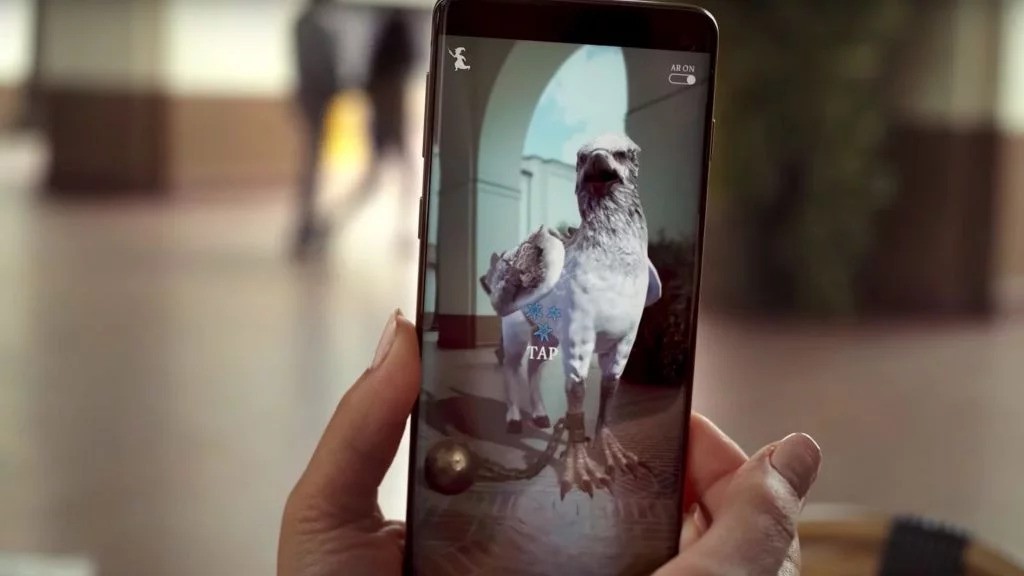 Also still in the world of smartphones, this title was one of the big ones of 2019. Wizards Unite is the Harry Potter version made in the same proposal as Pokémon Go. The idea was to take the shape that had burst with the pocket monsters and enjoy it in the wizard's universe.
Despite not being as successful as the previous Niantic game, Harry Potter had its prominence and proved quite entertaining. Here, you stare at a summoned wizard to help conceal spell wizards for Muggles (normal humans like you and me). It even explores augmented reality mechanics in a more interesting way.
Harry Potter: Wizards Unite is available for Android and iOS.
6. Tetris 99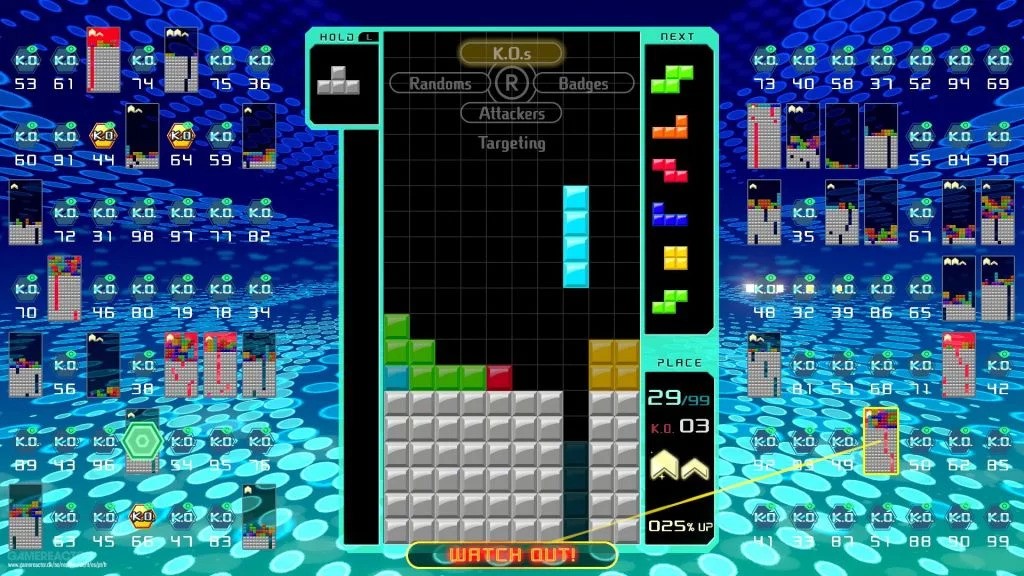 Time to get back to the consoles. Another good surprise of the year was Tetris 99. The game broke new ground by proposing a Tetris battle royale. Here, you play against 98 other people at the same time online, and you can send blocks to disrupt the progress of other players.
One reason for the success of Tetris 99 on Switch is that it is free to play online, just by requesting Nintendo's multiplayer service subscription. That is, it works as a bonus for those who already subscribe to the platform.
Tetris 99 was released for Nintendo Switch.
7. WOW Classic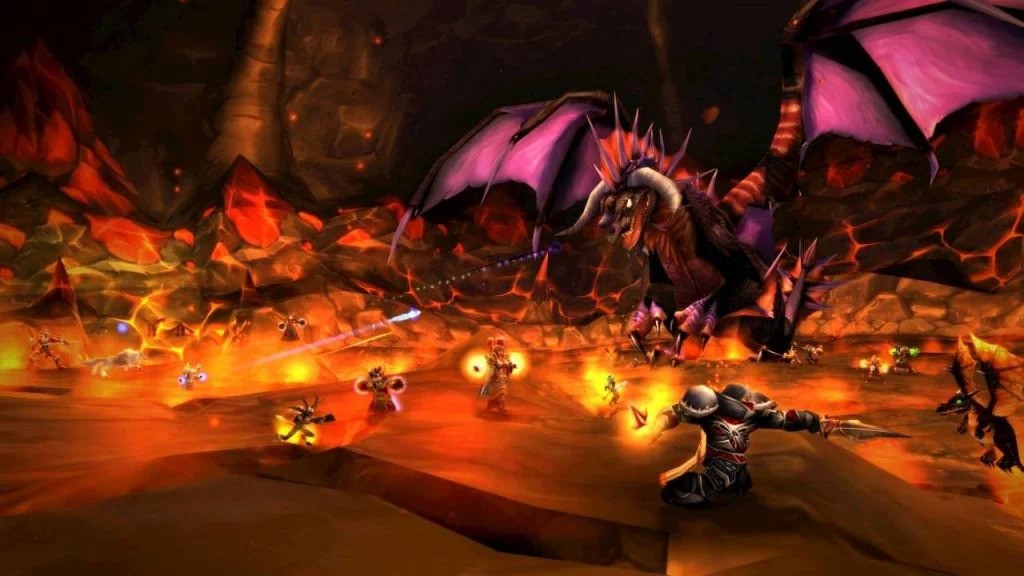 World of Warcraft is a franchise that has 15 years of history and of course updates. The game has already received a lot of changes and has seven expansions in its trajectory. Because of that, having access to that original game a fortnight ago was practically impossible, even for server reasons.
That's why Blizzard released WOW Classic, with all the beauties and ills of the original game. The game was not so well received, but it should be remembered as a major milestone for the industry with the return of one of the biggest icons in the industry's history.
WOW Classic is available for PC.
8. The Division 2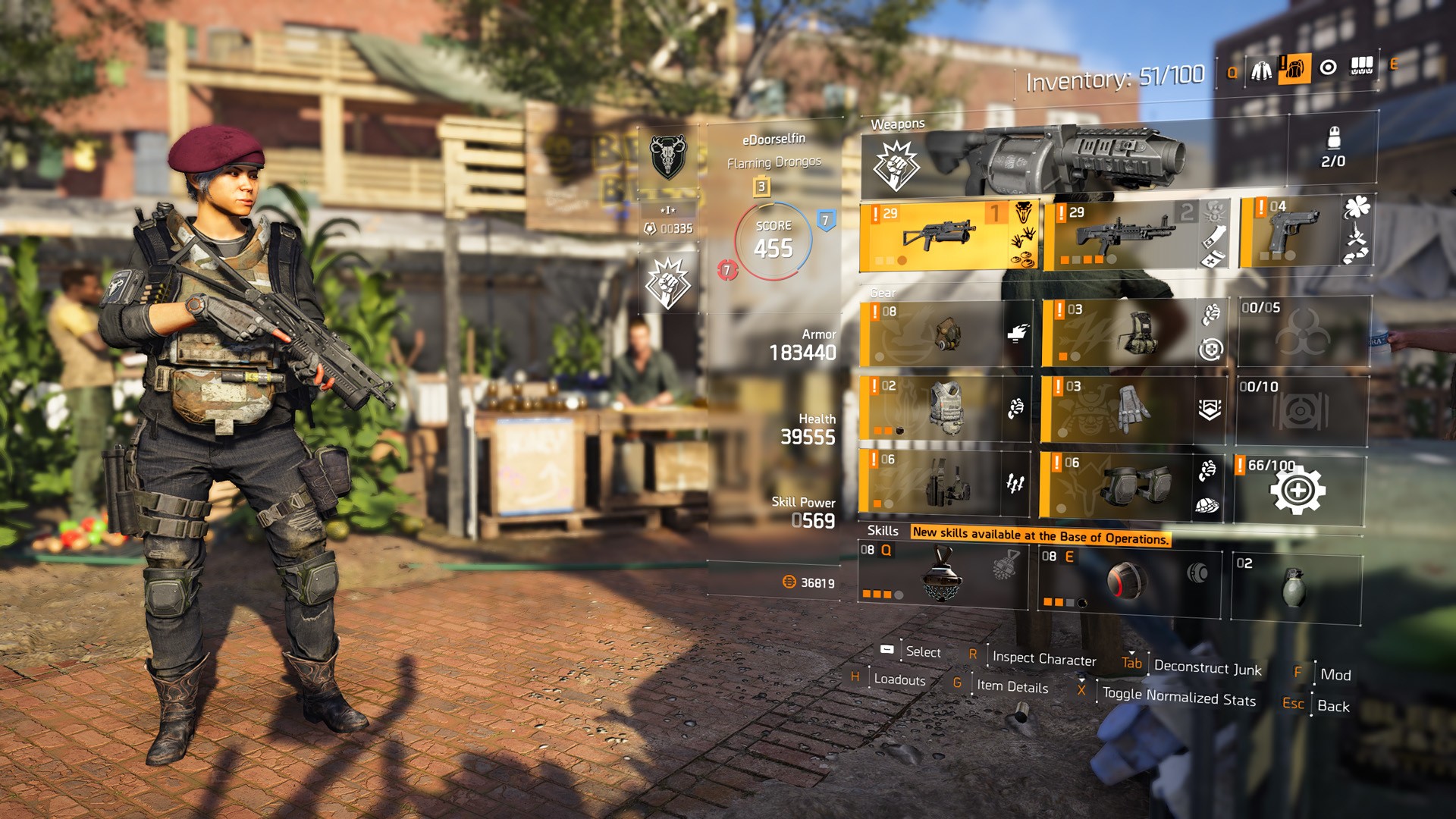 The year 2019 was quite different for the multiplayer game universe in so-called loot shooters. The genre features games where you have to gather friends to eliminate an enemy, get better weapons and equipment to keep killing opponents, and pick up new items in a fun-looking activity loop.
With Destiny 2 coming to an end and Anthem proving to be a failure, The Division 2 was the highlight of the genre. The game delivers good fun for those looking for cooperative and even competitive third-person multiplayer.
The Division 2 has been released for Xbox One, PlayStation 4 and PC.
9. Super Mario Maker 2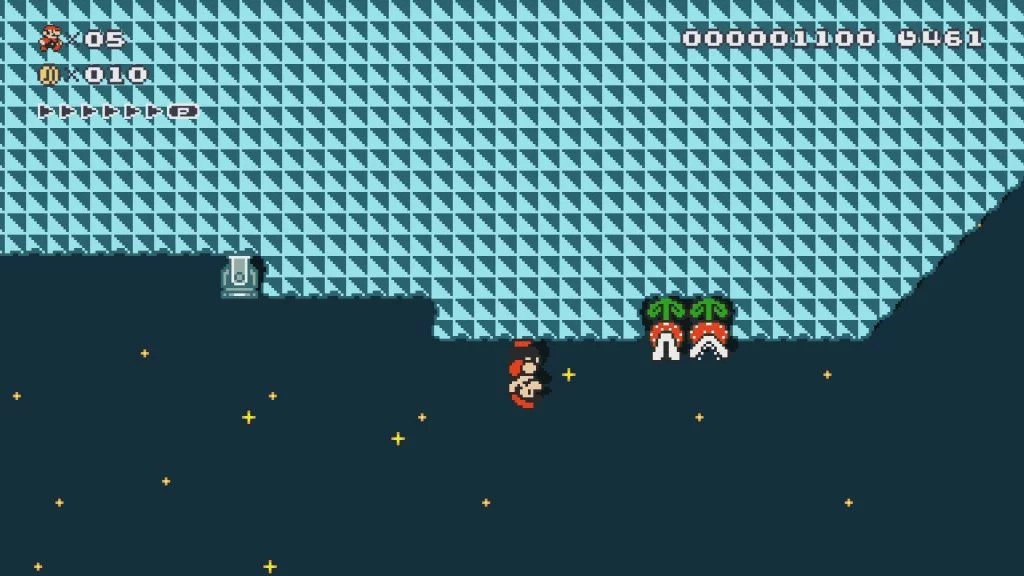 When it comes to gaming that needs good cooperation between players, Mario Maker 2 is one of the highlights of the year. Here you don't necessarily play with other people, but its online aspect is essential for fun.
It is possible to compete or collaborate in stages with other players, but the great charm is the search system that lets you know other people's creations. Some have recreated entire stages of other games with Mario's skin , or made a tennis system that is played using the mechanics of the character. Nintendo also recently released an update package that adds Zelda engines to the title, giving even more authoring tools.
Finally, there are rank execution speed and who makes the most played map to give the game an air of competitiveness.
Super Mario Maker 2 is exclusive to the Nintendo Switch.
Borderlands 3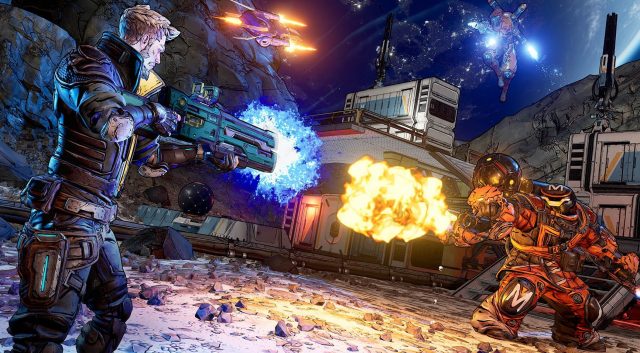 To close our list, here is a more classic style game. Borderlands 3 appears here as an option for anyone who wants a cooperative FPS to play with friends.
Borderlands 3 returned with everything the saga ever had, adding a few new features to the gameplay. So if you are looking for something more "down to earth" for fun, this may be your online option.
The game is available for Xbox One, PlayStation 4 and PC.