With so many free math learning tools, it can be hard to know which ones you can trust. After all, if they're free, it's easy to think that they might be of low quality or that the math answers could be wrong or misleading.
Fortunately, these five outstanding free digital tools will help you learn math excitingly and engagingly. They'll keep you motivated and give you the confidence you need to ace your exams!
1. MathMaster: Math answers 24/7
You can create and customize math problems using MathMaster, which will provide step-by-step solutions to your problems. For example, if you want a tool that will help you understand basic algebra concepts, you can enter a problem and have it provided a step-by-step solution for your reference. Instead of just giving you math answers (and leaving it at that), MathMaster will show you how to come up with a solution, making mastering these subjects much easier and more efficient.
This tool is excellent for students who are struggling with math homework or those who need some extra assistance getting through challenging math problems.
The beauty of MathMaster is that it teaches by doing.
Students can download the MathMaster app to their phones.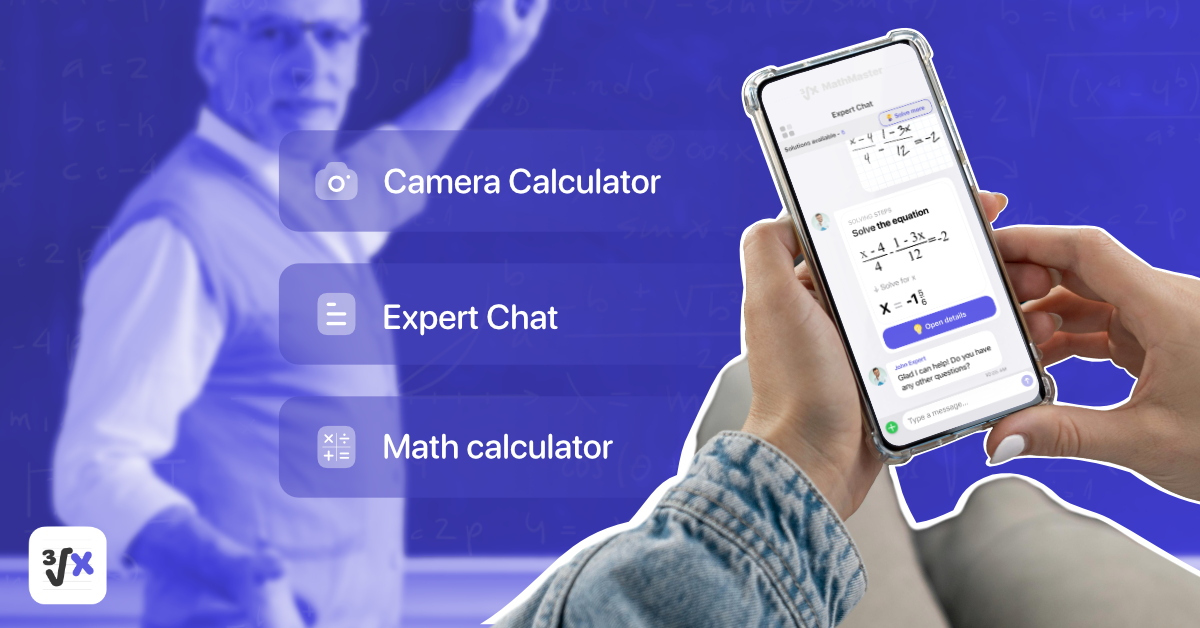 2. The Khan Academy
The Khan Academy is an extensive library of videos that teach essential math, arithmetic, trigonometry, algebra, geometry, and calculus. The videos contain exercises for students to practice what they've learned to perfect their understanding. The academy also offers math tools for teachers and parents looking for extra help with their children's math homework or daily questions from the class. If you're struggling with a math problem or want tips on how to do better in school, Khan Academy can provide you with some help. It's an excellent resource if you want to study math online without paying anything.
Khan Academy offers free math lessons for all ages.
Students can access several resources like homework help sessions where they can ask questions about specific problems and receive answers from experts, hundreds of instructional videos, printable PDF files, and much more.
As a student using Khan Academy's Website or mobile app, you are given complete control over your learning experience by choosing which topics to study and which skills need more attention.
3. Mathematics Stack Exchange
When it comes to math homework help, one of our favorite places is Math Stack Exchange. Not only does it offer math assistance through a forum with over 5,000 users and 14,000 unanswered questions in total, but you can also consult it for other subjects. Best of all: It's 100% free! So, if you're looking for a place where people discuss concepts (and there are many) or ask and answer questions regarding solutions to their homework assignments on various math courses, take a trip to Math Stack Exchange.
The community is encouraging and has helped many students get through those hard lessons that couldn't be solved by reading your textbook alone.
 Plus, even if you don't have a question yourself, you can still learn from other people's questions and answers.
4. EduBase Wiki
Looking for homework help in math? That's what you'll find at EduBase Wiki. Visitors can ask questions and then vote on them, which means if a question is a great one, it will eventually rise to the top. When teachers search sites like these for additional resources and supporting materials, great answers from credible users (that have votes) will stand out and make their job much easier.
You can also contribute your answers, which should be especially helpful for students still figuring out how they approach solving problems.
Once you contribute an answer or two, other users will see that you know what you're talking about and likely value your input more.
5. Math Forum
This resource is an excellent starting point for learning about new books, articles, and learning activities related to K-12 mathematics. Topics of study range from algebra and statistics up to calculus and beyond. The Website has a searchable index of resources and several specialty forums dedicated to specific subjects (like precalculus or elementary math answers).
It also hosts several discussion groups on different topics.
For those who want more detailed information than what's available in a short paper or book chapter, you'll find materials that are long enough that they can be printed and read later offline.
Conclusion
The web has unlimited resources for learning math. And if you have questions or challenges, there's probably a vast community waiting online to help you get those math answers.
You need to know where to look. Hopefully, we've shown you a few ways to make that happen. You can read about another ed-tech startup, LEAD. To wrap up our math post, 
We hope you found some exciting math websites and learned more about different types of calculators. Perhaps most importantly, we hope our post inspires you to embrace your inner math genius and become your own math master.