How to get a refund on PlayStation Store: did you buy a game and change your mind? Here are the rules to follow to recover the money spent on PS4, PS3 and PS Vita.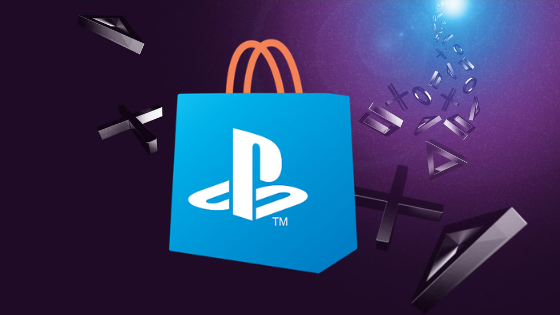 Getting reimbursed for a purchase on PlayStation Store is not impossible. Sony has in fact introduced new rules to recover the money spent on the popular digital store dedicated to purchases made on PS3, PS4 and PS Vita.
It can happen to everyone to buy a game through PlayStation Store and then change their mind: not being a physical store, with a traditional Blu-Ray disc copy, how do you get back the money spent and receive a refund? The procedure is actually quite simple but the case studies vary on a case-by-case basis: have you spent your money buying a PlayStation 4 game and don't know how to request a refund? Here is a quick guide on how and when you can request it.
PlayStation Store: how to request a refund
The PlayStation Store is the official digital store of Sony: through it you can spend money (by credit card, prepaid, Paypal or PlayStation Store Card) to buy the many titles available within the game.
Do you think you have bought a game overwhelmed by the hype and the spasmodic expectation, but you have changed your mind (or you prefer to opt for a limited and numbered edition) and you would like to get back the money spent: this is possible if we request it within 14 days preceding the release.
Have you regretted it too late and the game is already out or have you already exceeded 14 days? In this case, getting a refund for the purchase made through PlayStation Store is possible, but on one condition: the game must not have been downloaded, installed within 14 days of its release.
A strict and unfortunately highly unlikely rule: this in fact does not make it possible to change the game and get back the money spent having tried the title (for this there are demos). In the case of securities that present start-up problems or other problems considered in some way as an exceptional case then it will be possible to obtain a refund even if the title has already been screwed.
PlayStation Plus and PlayStation Now: how to get a refund
The 14-day rule also applies to two other services included and available for purchase on PlayStation Store. Let's talk about PlayStation Plus, which allows you to play online and get discounts through a monthly or annual subscription, and the new PlayStation Now, a platform to play in streaming to many titles in the catalog.
No later than two weeks it is possible to reconsider and ask for the money spent back, but in this case, the amount returned will be recalibrated according to the number of days and hours in which the service was actually activated and used.