Losing important files is undoubtedly something that annoys many smartphone owners. When this happens in an application, as in the case of WhatsApp, it is even worse, as many believe that it is lost forever.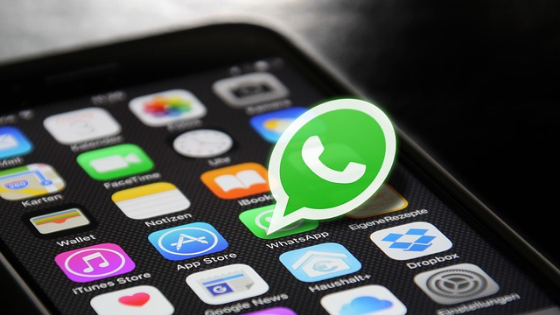 However, by following the steps in this article, you can recover WhatsApp audios and other files.
How to recover audio in WhatsApp
There are three different ways for you to retrieve audio in WhatsApp. The first is if the audio has been deleted from your smartphone but not the conversation. If so, simply retrieve it in the conversation itself by locating the message it was sent in and downloading it again.
Already, if your message has been deleted but you have previously downloaded the audio, there are two ways to recover it.
The first is to access your WhatsApp audio folder on your mobile phone and play each one until you find what you were looking for. You can use a file manager application to accomplish this task. Then, by accessing the files on your memory card, you will be able to recover the deleted audio from WhatsApp.
Additionally, Android smartphones have a good tool for locating old WhatsApp conversation items: Notification History. Just download it from the Play Store and it will start archiving your notification history and let you know when any files have been deleted. This is an interesting alternative for those who don't want to lose any more files in the future.
If both your conversation and audios have been deleted, you can count on WhatsApp backup (this option only applies if you have configured your smartphone to back up):
First go to "Settings"> "Applications"> "WhatsApp"> "Storage" and select the "Clear Data" option;
Then click on "OK";
Then open WhatsApp on your Android and re-enter your phone number;
WhatsApp will find your Google Drive backup and ask you if you want to restore your conversations. Click on "restore."
To retrieve WhatsApp messages on iPhone
If you have deleted any messages and use iOS, you should first make sure that your phone contains an active automatic backup via iCloud (the Apple cloud). To do so, go to "Settings" and click on your name. Then select "iCloud" and make sure WhatsApp is active:
If there is no automatic backup configured, you will not be able to recover your WhatsApp messages or audio. However, you can enable the tool to archive important information in the future. If backup is active, you must follow these steps:
First, uninstall WhatsApp and install it again from the App Store;
Then enter your number again. The app will warn you that there is a backup saved to iCloud;
Follow the instructions given by the app and retrieve your saved conversations.