Red Dead Redemption 2 PC release: here is the official date. Red Dead Redemption 2 prepares to arrive on PC: that's when it comes out and all you need to know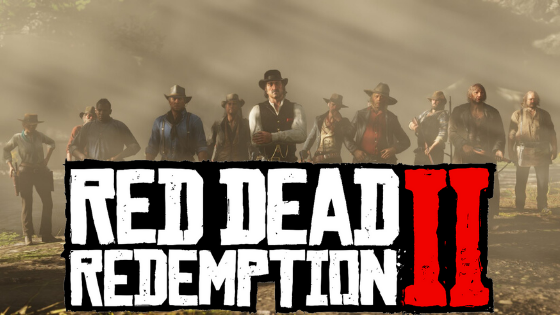 Red Dead Redemption 2 PC
UPDATED WITH TRAILER
Red Dead Redemption 2 arrives on PC and Stadia in November, not immediately on Steam though!
Finally the news arrives that PC players have been waiting for months: Red Dead Redemption 2 will arrive on Windows PC very soon. It is, as noted by Rockstar, the first Red Dead Redemption series title to arrive on PC.
Red Dead Redemption 2 release: when?
Through a press release, Rockstar Games announces that the game, previously released on PlayStation 4 and Xbox One, will also make its way to PC starting November 5th.
Yes, you got it right, in exactly one month.
Red Dead Redemption 2: what's new?
Red Dead Redemption 2 for PC will present graphic and technical improvements aimed at increasing player involvement, as well as new Bounty Hunter missions, Strip Covo missions, weapons and more.
The PC version of Red Dead Redemption 2 will also include free access to the shared game world of Red Dead Online, accompanied by all the improvements already published and the latest content updates, including Professions on the frontier and Bounty Hunter Roles, Merchant and Collector, with which you can get unique rewards.
Red Dead Redemption 2 trailer Windows PC
After giving us the system requirements of this new version of the game and showing us the first official screenshots, the developers also released the first trailer.
As you CAN see below, the video is available in 4K 60 FPS.
Red Dead Redemption 2 in PC version will achieve higher resolution and frame rate than the console version, as well as widescreen and multi-monitor configurations. The visual distance will be increased, the shadows and the lighting system will be better, the reflections more realistic and there will be more refined textures for trees, grass and furs. It also includes exclusive additional content dedicated to the story mode.
SPECTACULAR!
Red Dead Redemption 2 in pre-order
It will be possible to pre-purchase Red Dead Redemption 2 for PC from October 9 until October 22, exclusively on Rockstar Games Launcher, and benefit from a limited time offer that will allow you to receive two PC titles Rockstar Games among the following:
Grand Theft Auto III
Grand Theft Auto: Vice City
Grand Theft Auto: San Andreas
Bully: Scholarship Edition
LA Noire: Complete Edition
Max Payne 3: Complete Edition
Pre-purchasing the game through the Rockstar Games Launcher you will also get the free upgrade to the special editions of Red Dead Redemption 2, and a 20 dollar discount on the Special Edition and the Ultimate Edition.
Additional bonuses are provided by pre-purchasing through Rockstar Games Launcher, including:
Outlaw survival kit for Story mode
War horse for the Story mode
Treasure Map for Story Mode
Extra money for Story mode
50 Gold Bars for Red Dead Online