Oftentimes, you may need to restore color to black and white images for various purposes. For example, your old photo which is in the black and white color looks so dull. Of course, if you would have an option to make them colorful using an automated process/tool, then it will definitely be a perfect solution for you.
Well, you can now understand the essence of restoring color to black and white images. Are you now looking for the right software that can help you colorize old photos? If yes, then please look no further as you have landed on the right page. Picture Colorizer is indeed the best recommendation for you if you wish to restore the color of any black and white images.
In the below sections, you will reveal a detailed overview of Picture Colorizer, how it works, how to use it, any other alternative option available, the final verdict, and more.
What is Picture Colorizer?
Picture Colorizer claims to be one of the best tools available in the market that you can use for colorizing and enhancing black and white images. The tool is available for both Mac and Windows. Hence, based on the platform you are using — please download the desired version of Picture Colorizer and use it to colorize and optimize all of your old pictures.
Are you now wondering if this tool is easy to use or if you will require to execute some complex steps for using Picture Colorizer? In that case, it's guaranteed that this is not a complex application. Instead, it's extremely simple to use and you can use the application to colorize, optimize, and enhance any old photo. The core principle of this tool is based on the advanced AI algorithm.
This AI algorithm is so powerful and efficient that it can automatically detect the old photos and colorize them in order to bring a realistic, better, and more enhanced look. The entire process is carried out within a few seconds and it requires no manual hassles as such.
If you are now interested in using this tool, then you are requested to quickly check the below sections where you will reveal step-by-step guidance of using Picture Colorizer. Please follow these steps precisely and you will never face any issue.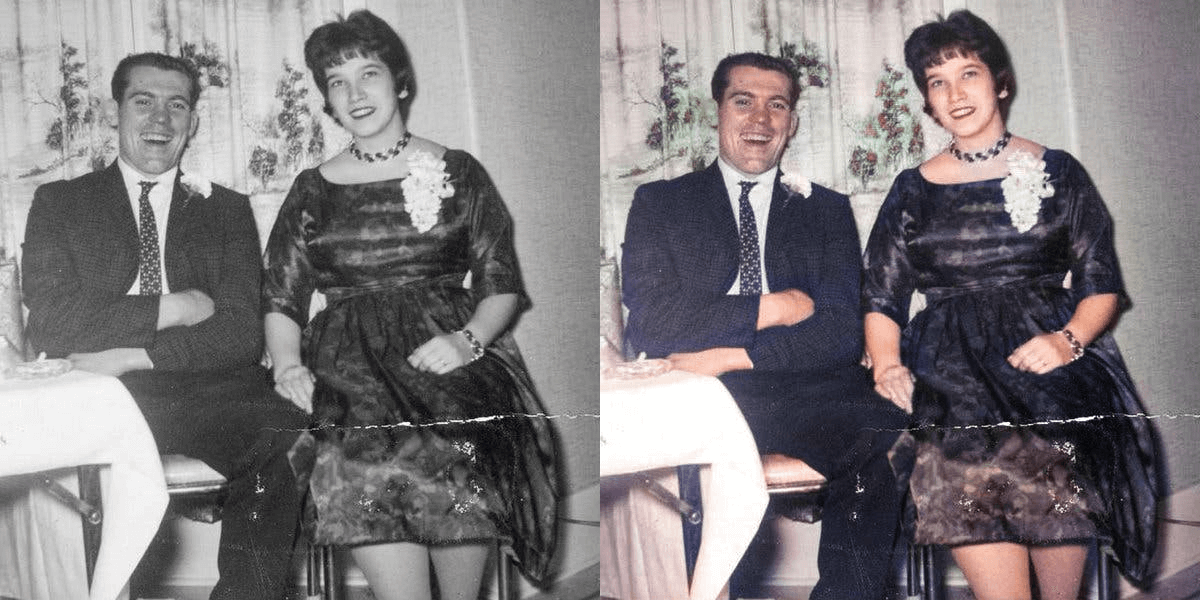 How to use Picture Colorizer?
Step#1: Before you start using this tool, please visit the website of https://imagecolorizer.com/picture-colorizer.html where you will get the download option. Download the tool for your Windows or Mac device. Also, you should install the application after download, and then launch it.
Step#2: On the window of Picture Colorizer, you will find the "Add Images" option. Simply click on it; select the image that you wish to colorize >> click on the "Colorize!" icon.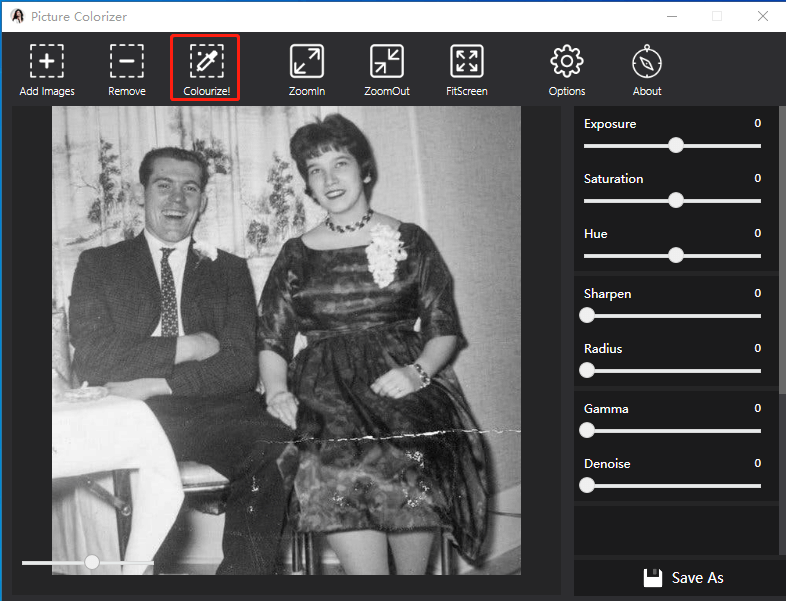 Step#3: The tool will now start colorizing the image. If required, you can incorporate some edit effects as well. For example, you can adjust various parameters of your image simply by using this tool, such as Hue/Saturation, Sharpening, Radius, Gamma, and Denoise.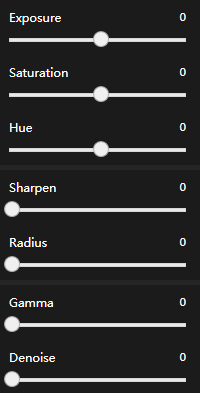 Step#4: Once you are done with the editing features, you can now finish up the work! For that, please click on the "Save As" option in order to save the final results.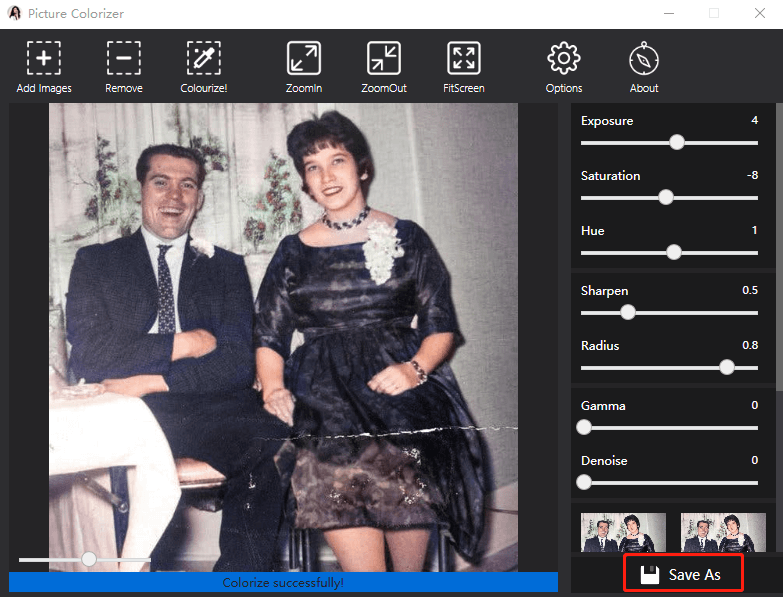 Alternative program: ColouriseSG
In the previous sections, you have already revealed details on Picture Colorizer and how to use it. If you are looking for an alternate option, then you are recommended to use ColouriseSG (https://colourise.sg/). The tool claims to use a deep learning model using which an old black and white image can be colorized. The tool is also easy to use.
But, the colorization process lacks quality, depth, and clarity. Plus, there is no option of adjusting individual parameters like Hue/Saturation, Sharpening, Radius, Gamma, and Denoise.
The Final Verdict
With this, you have revealed two tools that can be used to colorize black and white images. Between these two options, Picture Colorizer definitely stands out to be the best. The tool uses an advanced AI algorithm and ensures the best quality outcomes.
ColouriseSG may serve the same purpose i.e. it allows you to colorize old photos but the final picture is not that good and up-to-the-mark. The quality of ColouriseSG's outputs is inferior when compared to Picture Colorizer. Thus, without any second thoughts, please feel free to use Picture Colorizer today.