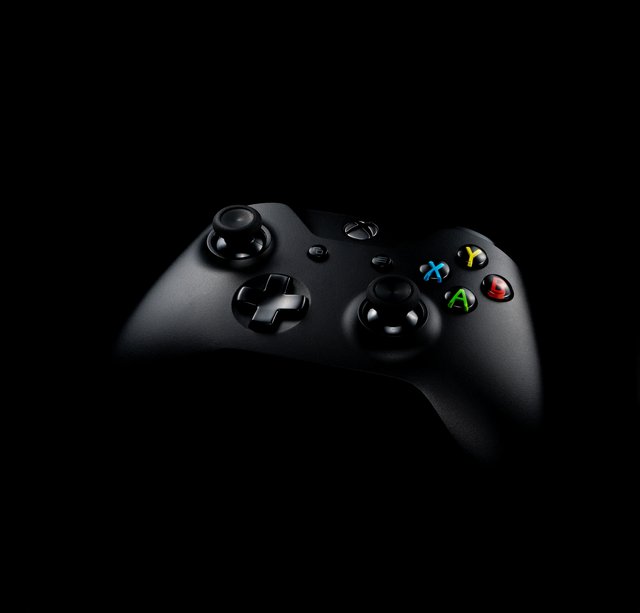 What are some of the best Xbox One anime games that have come out in 2020? There are many. Although Xbox has not been as active in developing anime-based games, like other consoles, it's slowly picking up. That's great news for people who have grown up with anime and now have a chance to dive into the worlds of Dragon Ball and Blue Dragon via their Xbox One. And those who have not yet found their love for anime can find their entry into the genre through those amazing new Xbox games. So let's take a look at some of the most exciting anime games that have come out recently. In no particular order, here we go.
1. Dynasty Warriors Anime Spin Offs
Dynasty Warriors has been an immensely popular tactical strategy game, so it's no wonder that it has inspired several spin-offs. One Piece: Pirate Warriors took inspiration from the anime series Once Piece, and its 4th edition is also available on Xbox One. The Heroic Legend of Arslan, which is based on Yoshiki Tanaka's fantasy novels of the same name, was released for Xbox One in North America and Europe. Both of these twin spin off games can be purchased via Xbox games pass. 
2. Dragon Ball FighterZ
Dragon Ball FighterZ is among the best Xbox games ever released. It's visually advanced, punchy, and enables you to immerse yourself in the world of the Dragon Ball. The game lives up to the expectations a player might have for the Dragon Ball universe. This fighting game makes you feel like the characters you embodying the game, whether it's Goku, Frieza, Beerus, or Cell.

And if you want to continue playing while traveling, then just look up how to play Xbox games on an Android phone. All you need is a subscription to Xbox Game Pass Ultimate and a compatible controller. The game is available both for Android and iOS.
3. Attack on Titan: Wings of Freedom – an Xbox Game adapting Anime Perfectly
This is another great Dynasty Warriors Anime spin off games. But it deserves a special mention because it does a great job of adapting the Anime. The story of the game feels like it could appear in the actual show. The cool thing is that unlike in other Dynasty Warriors games, where you sometimes need to fight hundreds of enemies at a time, you only have about 20 enemies here. 
4. Dragon Ball Xenoverse 2
Dragon Ball Xenoverse 2 is a game with fascinating scenarios that tighten the gameplay. It seems that most of the updates on the second edition were based on players' feedbacks. Some of the upgrades include a new hub city mode, more detailed battle adjustments, and improved visuals. 
5. Naruto Shippuden: Ultimate Ninja Storm 4
The Ultimate Ninja Storm Anime series is worth watching, and the game captures the manga world with exceptional attention to detail. Even the backgrounds are accurate to what the viewers are used to seeing. Playing this game feels like watching the animation. Only this time you get to participate in what's happening. 
6. Blue Dragon
The gameplay of Blue Dragon is made quite simple, but it's a lot of fun. The story itself is charmingly Toriyama-esque and takes you through some pretty captivating environments. 
If you're looking for some cool original Xbox games, then you should know that BlueDragon was the first game developed for Xbox 360. It's made available on Xbox One via backward compatibility.
7. Tales of Vesperia Definitive Edition 
Xbox games with gold discounts often include such pearls as Tales of Vesperia. The game that tells the beloved tale with the upgraded characters and screen resolution is loved by both anime fans and regular gamers. The coolest part about the game is probably the assembling of your team. You need to choose wisely to stand a  chance of winning the upcoming real-time battles. 
8. Sword Art Online Alicization Lycoris 
Did you know that Lycoris is a flower that grows in Japan? The name means self-reliance, which is also one of the themes of the game's story. Kirito, Eugeo, and Alice will all be part of the game and the enhanced JRPG visuals let you step into their world. If you've been a fan of this Anime series, then the faithfulness to the manga should please you. 
9. Shining Resonance Refrain: Draconic Launch Edition
Fans have been hyped about this game's release. And the final product did not disappoint. It has exciting character designs, a cool music theme, and lots of dragons. Give it a go, if you love the manga. 
10. One Piece: Burning Blood
Are you a fan of fighting games? If yes, then this fast-paced game with a rich One Piece world is for you. You can use Logia Demon Fruits to throw powerful moves that can take down any opponent. The coolest thing is that you can put together a team with 3 additional characters who complement your abilities. Although the fast-paced fighting takes a lot of attention, you also need to stay focused and think strategically to win opponents. 
Conclusion
So these were our top picks for the coolest anime-based Xbox One games. Hopefully, developers will continue to come up with new games that use manga for inspiration. People who follow Anime would love to immerse themselves in the worlds of these familiar worlds. And Windows Phone 8 with Xbox live games has been making mobile gaming possible for nearly a decade now, so fans can take their favorite characters with them everywhere. Who could resist?
What are your favorite Xbox phone games? Anything anime-related? Let us know in the  comments section. We'd love to discover new cool games.