One of the biggest problems with first-generation folding smartphones, such as the Galaxy Fold, is the hinge. It still makes the "division" of the device quite visible in open mode and is also dangerously fragile as well as flashy. However, Samsung seems willing to greatly improve this component, as indicated by a new patent registration discovered by PatentyMobile.
According to the registration, which was approved in December 2019, the new folding smartphone hinge is very discreet on the screen side and considerably improves the experience of consuming content on the big screen.
One of the possibilities described in the document further cites the idea of ​​using a magnetic scheme to "connect" two screens together from a magnetic connector, creating a folding cell phone made by two halves. The LG tried something similar and far more limited in 2019 with LG G8x thinq.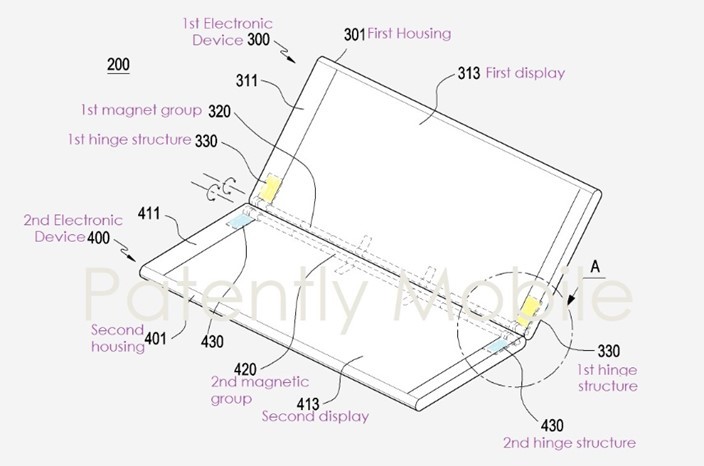 The patent even shows how this hidden hinge joins the handsets into one, but the report itself indicates several technology difficulties – including the strength required to hold both screens and allow dynamic bending motion.
The patent further states that the rear camera of a device may be used to take selfies, as one half of the device is "detachable". This saves sensors, weight and space in the final assembly. And since there are two devices, it would still make it easier to use in a number of ways, including "cabin", which is common among tablet and notebook hybrids.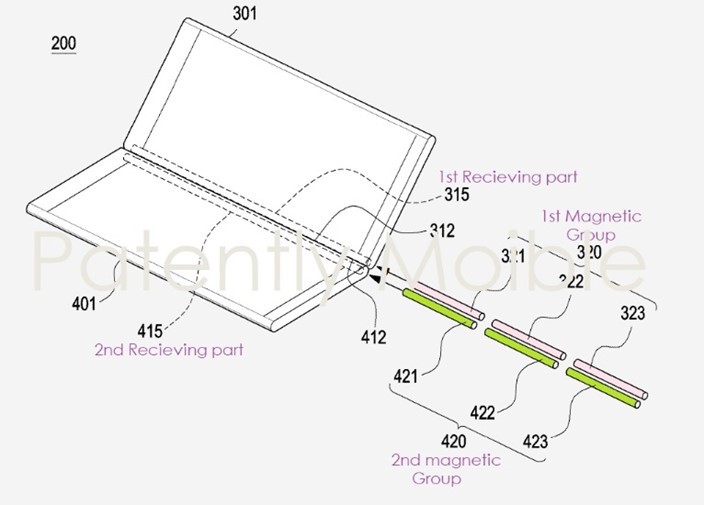 Samsung is due to launch two new folding smartphones by 2020: one in shell shape and one as evolution of the traditional Galaxy Fold. Patent registration does not mean the commercial use of technology, but it is not possible to discard this application in the future.