Securing Fortnite with 2FA, two-step authentication, is vital to protecting the data in your Epic Games account, used to access the Battle Royale game. The advantage is that activating the feature yields bonuses for players, although safety should always be considered first. See how to proceed.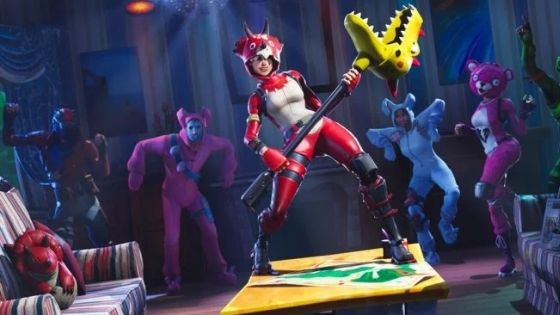 How to protect your Fortnite account with 2FA
Securing Fortnite with 2FA, two-step authentication, is an extremely important step in keeping your progress in the game of Battle Royale safe. Your login on the site will be protected and all your purchases made within the game or in the Epic Games Store will be linked to secure authentication. So, even if someone finds out your password, they will need the additional code to enter.
It is also worth remembering that, although 2FA is essential to protect your online accounts, some methods are less secure than others, avoid using SMS:
The process for securing Fortnite with 2FA is quite simple:
Go to epicgames.com and scroll down to "First Steps";
Click on the "Here" link;
Log in with the account you use in Fortnite, be it Google, PSN, Xbox Live, Nintendo Switch Online, Facebook or an email account;
Click on the option you want to use for authentication, "Enable authenticator application" or "Enable email authentication".
In the tutorial, we use per application;
Download an authenticator application for your cell phone (Google Authenticator, Microsoft Authenticator, Authy, etc.), tap the button to add a new code and select one of the options, read a barcode or enter a manual key;
If you choose to scan the QR code, point your phone's camera at the code on the screen;
If you choose to enter a manual key, enter the key displayed on the screen;
Enter the code provided by the app in the "Security code" field and click "Activate";
Click on "Generate codes" and save the reserve codes generated by the website to recover the account in case of problems (loss of cell phone, for example).
And ready.
By enabling two-step authentication in Fortnite, you will win the following prizes: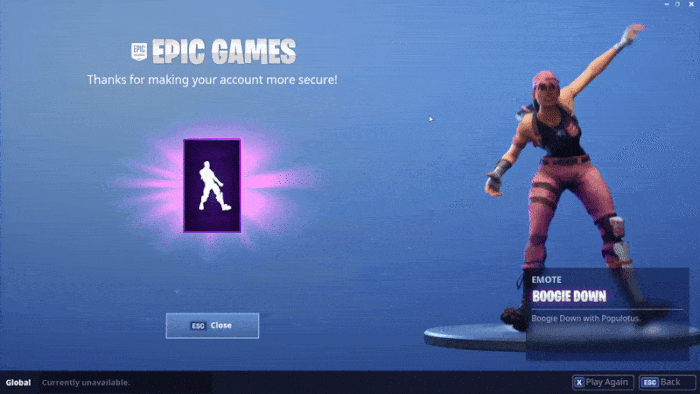 The Boogie Down dance for Battle Royale mode;
50 Arsenal Spaces, 10 Backpack Spaces and 1 Trolls Legendary Hideout Llama for Save the World mode.