Security breaches can happen anytime anywhere, cybercriminals use different methods to steal your sensitive data, among those, one of the easiest and effective ways is to trick your employees through emails. Even if proper guidance and security training are given to them, sometimes unfortunate situations can happen since human errors are common in the world. At last, a slight carelessness leads to heavy losses.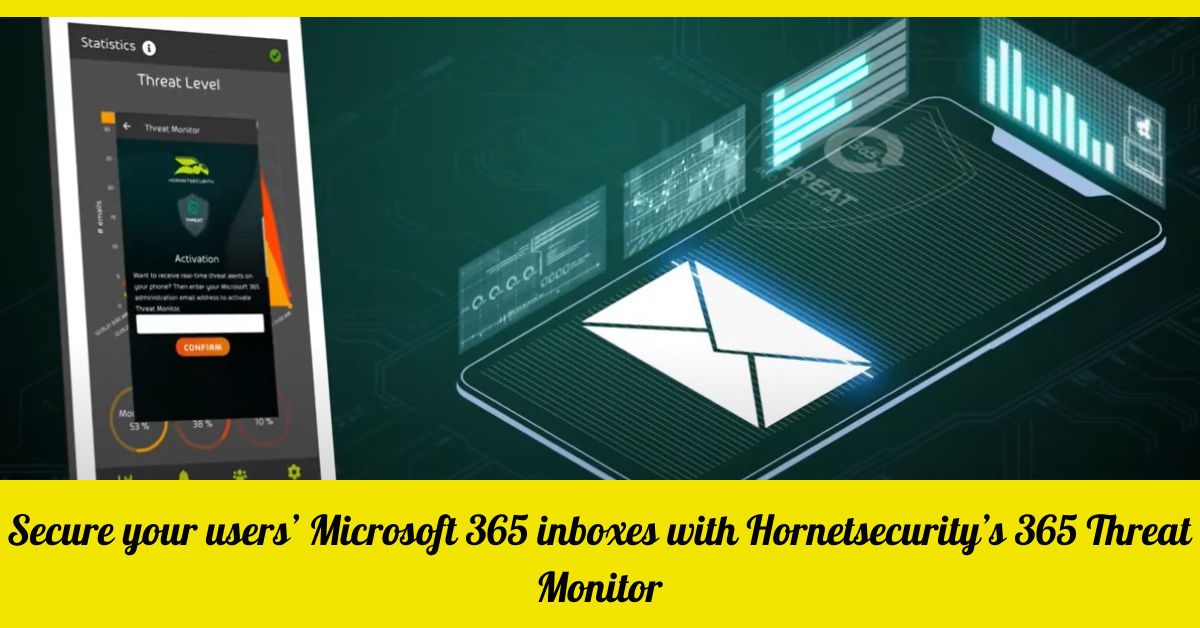 If proper security is not enabled in the system, then your organization will be prone to different kinds of attacks. Sometimes cybercriminals compose potent content that will make your employees rush to do something, so, once they click any link or give any details that's it! The attacker's mission is completed. Within 2 years cyberattacks on Microsoft 365 users have increased by 250%. So, to avoid such unfavorable situations you should use additional protection to secure your organization.
Hornetsecurity's 365 Threat Monitor helps you to protect your organization by detecting threats, and giving alerts if there is something suspicious. Also, it will be always vigilant and will monitor all the emails of your users to find any gaps in the security. With proper alerts (once the utility detects the malicious email), you will be able to head straight and delete it even before your employee sees it. Now let's see more functionalities of Hornetsecurity's 365 Threat Monitor.
Effective On the Spot Alerts on Malware / Spam-Mails / Targeted Attacks
Even if there are many built-in defensive mechanisms available in Microsoft 365, criminals can still find loopholes to attack you. 365 Threat Monitor can help you to get rid of the attacks by preventing the entry of malwares such as Ransomware, viruses or, spyware.
365 Threat Monitor will also give alerts when any phishing mail arrives in any of your user's inboxes, as well as attacks that target to get sensitive financial information such as bank details, accounting details, etc… Also, it's really useful against the productivity reduction factors such as spam emails.
Cybercriminals will always have a tendency to target the board executives who are in high positions such as CEO, CFO, COO, CTO, etc… They try to gain access to sensitive business details. If an attacker is successful in entering their system, then the company's information can be accessed and can be used for financial gains. The threat monitor will be always on and looking for such targeted attacks and will provide prompt alerts which will help you to take prompt actions.
The Ultimate Defender – Real-Time Tracking / Instant Malicious Mails Deletion / Statistics and Reporting
Each and every email your users receive will go through the comprehensive Threat Defense and Forensic Analyses. Emails are scanned for harmful content, and authenticity. Heuristic filtering and integrity verification, detect attacks reliably. Once a malicious mail is received it's possible to delete it immediately after detection.
Hornetsecurity's 365 Threat Monitor is built with a highly efficient threat statistics and reporting system. You can view the details at your convenience if you want to see it on your phone, or even if you want to see it as an email itself, fortunately, all the doors are open for you!
Have seen the powerful functionalities of the utility now let's move on and see how to set up 365 Threat Monitor for your organization. The setup is really simple consisting of 3 steps as given below:
Head to the Hornetsecurity 365 Threat Monitor official website and simply signup
You will receive a link to download the App (available in both iOS and Android). Download it!
Now connect your M 365 admin account. That's it! Now your organization has a powerful shield!
Also, you will be curious to know about the pricing details, right? Luckily you can use 365 Threat Monitor for free, forever! Best wishes.