Facebook Memories or Memories – also known as "On This Day" – may be delicious memories for some people, but painful events or triggers that end your day. Facebook, judging that everyone would like the feature (or that their filters would be enough to not show bad situations), activated in all profiles, by default. And it is reasonable to want to disable.
So, how to see (or stop seeing) Facebook Memories? It turns out that it is surprisingly complicated. However, we have a solution that is quite feasible.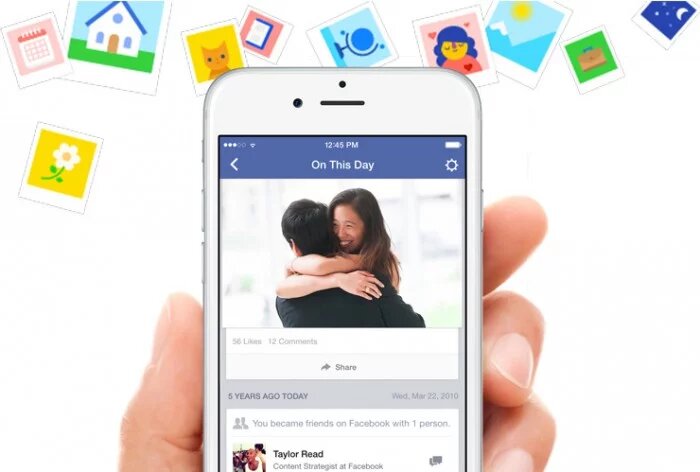 Facebook changes the menu like someone who changes clothes, but you can find the Memories, This Day or similar page in the sidebar of the Web version or in the application menu. But, what kind of content is displayed in Memories?
The following types of content can be displayed:
Your Facebook posts;
Facebook posts where you have been tagged;
Important events;
Your wedding anniversary, if you added it to your profile;
When you became friends with someone on Facebook;
When you joined Facebook;
Photos from your mobile device's camera roll (if you chose to include);
Summaries of the previous month or season.
When you go to the Memories page, the first thing you see is basically all the posts you made "on this day" (on that same day of the year, or close to it).
In the gear icon, you can see the Settings, including Notifications and Hide Reminders (People and Dates). You can set notifications so that Facebook doesn't send over all of your memories, which is the default for those who don't want to receive anything. However, Facebook continues to show in other areas of the platform.
How to see your Memories on Facebook
To see Memories, if you haven't seen them at the top of your News Feed, click Memories on the left side of the interface. If none is displayed, there may be nothing to show for that specific day. Check again the next day.
You can also access the direct link:
Memories from other days may be displayed if you have not visited the Memories section yet. There, you can reshare these posts on your profile.
How to stop seeing your Memories
The sad news is that there is no way to disable "This Day" or its Facebook "Memories" completely. However, you can configure to hide.
In this same link, choose if you want to receive notifications about your memories on Facebook. Note that they are notifications, you can still see them in your News Feed.
How to enable or disable notifications
Visit facebook.com/memories;
Click/Tap Notifications;
Select "None" to disable all notifications;
Select "Highlights" to see fewer notifications (only important ones).
Blocking dates or people
Not everything is perfect, but you can help Facebook be less sadistic and control your Memories by hiding people or dates that you don't want to be remembered for. Adjustment is useful at the end of relationships or the death of loved ones.
How to hide some people
Visit facebook.com/memories;
Click / Tap "Hide Memories / Preferences";
Click "Edit" next to "People";
Enter the names of people you don't want to see memories of (it also works for memorial profiles that have been kept on the social network);
Click "Save".
When you hide someone's memories, you also hide any photo or publication from other users/friends where it is marked from the Memories.
How to hide specific days/dates
Visit facebook.com/memories;
Click/Tap "Hide Memories/Preferences";
Click "Edit" next to "Dates";
Click on "Select dates";
Select a start and end date for the specific date or dates that you do not want to see memories of and then click "Finish";
Click "Save" after adding the days you want to hide.
Including a lot of people and adding long periods can be the "leap of the cat".