The sleep mode Android – found in Motorola cell – is an established feature to save power when the screen (and some of the features) is turned off after a machine downtime. However, the user can adjust the tool as he sees fit. Find out what Android sleep Mode is next lines.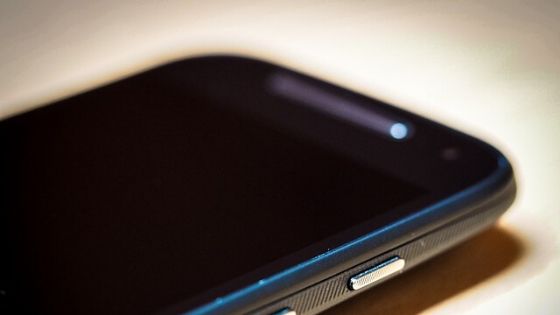 What is Sleep Mode?
Sleep mode, which is the term used by Motorola devices is officially called "Screen timeout" by Google.
Other cellphone manufacturers, like Samsung, use the term "Standby", but the feature is the same.
The mode is a setting that regulates how long the Android screen will remain on, before turning off after a period of inactivity. By default, the operating system is set at the factory in 30 seconds, but the user can configure the time window as desired.
Sleep Mode is Battery Saver?
Nope.
Battery Saver is a feature that comes into play when the battery level reaches a very low level, usually less than 15% (threshold of the default setting).
When this happens, Android can take a number of measures, such as:
Transition animations between screens are disabled;
The screen brightness is reduced;
Apps stop updating data when in the background;
Location services are disabled with the screen off;
Google Assistant's "OK Google" feature is turned off
(Android stops listening to the environment all the time);
The dark theme is activated automatically.
How to configure Sleep Mode
The method for configuring the feature on Android is as follows:
Open the "Settings" app;
Touch "Display";
Then, in "Sleep mode/Screen timeout/Standby mode";
Touch the time period you want to use, between 15 seconds and 30 min.
And ready.
As a way to save energy and minimize damage to the screen (especially if it is OLED, to avoid burn in), Android recommends setting sleep Mode always in small periods, between 15 and 30 seconds; however, depending on each case, the user can choose a longer time and leave the screen always on.
How to avoid "Wi-Fi error" in sleep mode
By default, Android disconnects from Wi-Fi networks when it turns off the screen and remains unused for a long time, as a way to save energy. The same is true for other features, such as Bluetooth and built-in functions. Therefore, it is not a "mistake" or a defect.
Some Android devices (especially older versions) allow you to configure your phone so that it remains connected to Wi-Fi, even in sleep mode.
Open the "Settings" app;
Touch "Network and internet", "Wi-Fi";
Touch "Settings"
(depending on the device, the gear or the three dots);
Touch "Advanced", if the settings screen is not loaded;
Touch "Keep Wi-Fi enabled in sleep Mode";
Touch "Always".
Once this is done, Wi-Fi will always be connected.