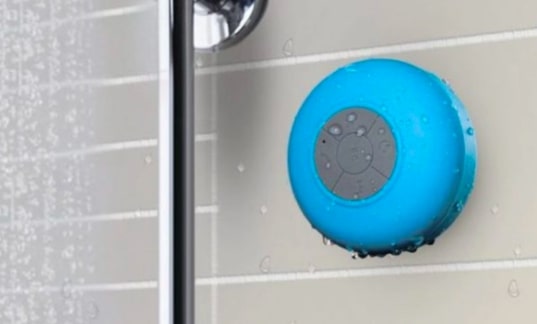 We live in an age where technology drives our lives more than ever before. Technology in all shapes and forms seems to move forward at an alarming rate. Take the smartphone you use: who would have predicted 20 years ago that we would all be carrying something of such capability? Even at the turn of the century, some of the features of a current smartphone remained firmly in the realms of science fiction. 
Then there's tech we use in the home. You probably have an HD TV, perhaps a surround sound version, and you may also have a home cinema system. But tech is not limited to audio and visual systems. Tech comes in many forms, and in this article, we want to look at how tech is invading our bathrooms.
The bathroom may be the last room in the house to be affected by advanced technology, but it is becoming more commonplace. What is shower tech, and why is it finding a place in homes? Let's talk about how tech can be used in the bathroom to great effect. 
Tech for the Bathroom
Bathrooms are among the most-used rooms in the home, but until now, they have not been subject to much technological development. This is simply because technology usually uses electricity, and we know that electricity and water do not go together. However, recent developments have seen shower units fitted with integral audio systems. These clever and enjoyable systems are not cheap, but they are installed in luxury new builds. 
But you don't need to have an expensive system installed. You can buy a Bluetooth-enabled shower speaker, specially designed to be waterproof and operated by an app. These provide surprisingly good sound and are safe for use in the shower. If you want great sound in your bathroom there are some affordable examples that will do the trick. 
Automation and Waste Saving
Another technology area coming on stream is that of automated showers whereby you pre-set the temperature and flow, and the shower recognizes you as you step in, giving an instant shower exactly as you want it. This clever yet simple technology is also often used with automated lighting in a bathroom, which reduces energy consumption.
Modern showerheads and units have been heavily developed to use as little water as possible while still delivering the right experience. Showerheads have been cleverly designed to deliver the water effectively while being surprisingly efficient in terms of water usage. If you have an older shower unit, it might be worth checking out newer examples as they are not expensive and can be fitted easily by a plumber. 
What else is there in the world of shower and bathroom tech? Well, we've covered the most popular but let's look at one element of new-build homes that are becoming more commonplace – the wet room. 
Wet Rooms are In
Wet rooms are a simply wonderful addition to a home if you have the budget to add or include one. The all-in-one approach requires sophisticated drainage that allows the water to run off and be disposed of, and for existing homes, this can be quite a difficult job. The advantage of a wet room is that many people do not see until they experience one for themselves.
While this is luxury, it is also a welcome addition to a home with a family, as it makes bathing all the more simple and yet equally as efficient and effective. We have even seen architects include a wet room for dogs, which makes a lot of sense when you come home from a walk in muddy fields, and the dog can go straight under a shower. What future tech trends do we see in bathrooms and the home? 
Future Trends in Home Tech
Homes are becoming more technically reliant as the years pass, with automated systems for heating, lighting, and all services within the home being readily available and simple to use. The word is that 2022 tech trends for the home will be aimed towards convenience and practicality, with security systems being somewhat to the fore.
Where bathrooms are concerned, we can look towards improved heating elements that save energy, plus automatic taps that turn on when you hold your hands under them – technology that is widely used commercially and now heading for the domestic market.
If you are interested in shower tech, we recommend you check out the inexpensive shower speakers as a first step, as these can make shower time much more enjoyable. Then, have a look at hardware stores and home tech blogs for ideas on improving your home and bathroom using the latest technological advances.