It's the WhatsApp "Click-to-Chat" feature that lets you start a conversation without having the phone number of a person saved in the contact list. Just use a link by which you can start a new conversation in the messenger.
When the person clicks the link, a conversation window with you will open automatically in the messenger. It works on both the mobile and the WhatsApp Web.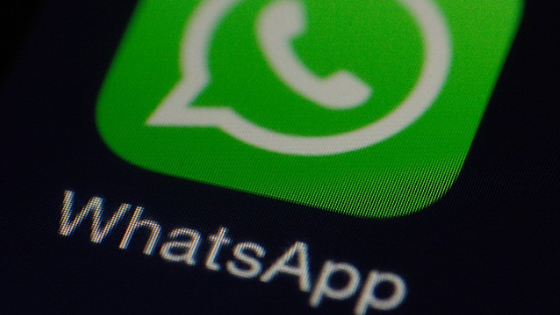 How to create your own WhatsApp link
By creating a link, people can communicate with you without knowing your number. Note, however, that if she scans the URL, she will find your phone number later.
To create your own link, use the https://wa.me/ <phone number> link;
Add your international phone number to <number>;
Copy this URL and paste it into any web browser;
There, click "Message" and start a conversation with the person in WhatsApp.
It is not necessary to put the number zero (0) in the front, nor use hyphens. Note that the person you want to chat with must have a WhatsApp account.
International Correct Number: https://wa.me/919034######
Wrong international number (with characters): https://wa.me/+91-(903)4######
If you are in India, use our international code 91.
It is ideal if you want to communicate with WhatsApp Business customers, for example. Or if you are selling something on a classified website. Just leave the link to your WhatsApp number on Instagram, Facebook, YouTube or the site itself.
Leave a pre-defined message
It can even get better, you can create your own link already with a message you have edited in the text field of the conversation. In addition to the number, add the text in the link.
To create the message, use https://wa.me/<number>/?text=<message>;
Thus: https://wa.me/whatsappphonenumber/?text=urlencodedtext;
Add the number in international format and the message in "urlencodedtext".
It may look like this:
wa.me/9034######?text=For%20Testing%20Purpose;
When the person opens the message, the text below will already be written: "For Testing Purpose". Use "%20" to separate words.
By doing this, you already make it easier to know what the contact is about and the person already has a message ready to start a conversation with you automatically.