Though the pandemic slowed down many businesses, the gaming industry is projected to hit with a banger. Many video games that did not debut in 202 will flood the market in 2022. There is an anticipation of high-quality content in the industry as Covid-19 abates.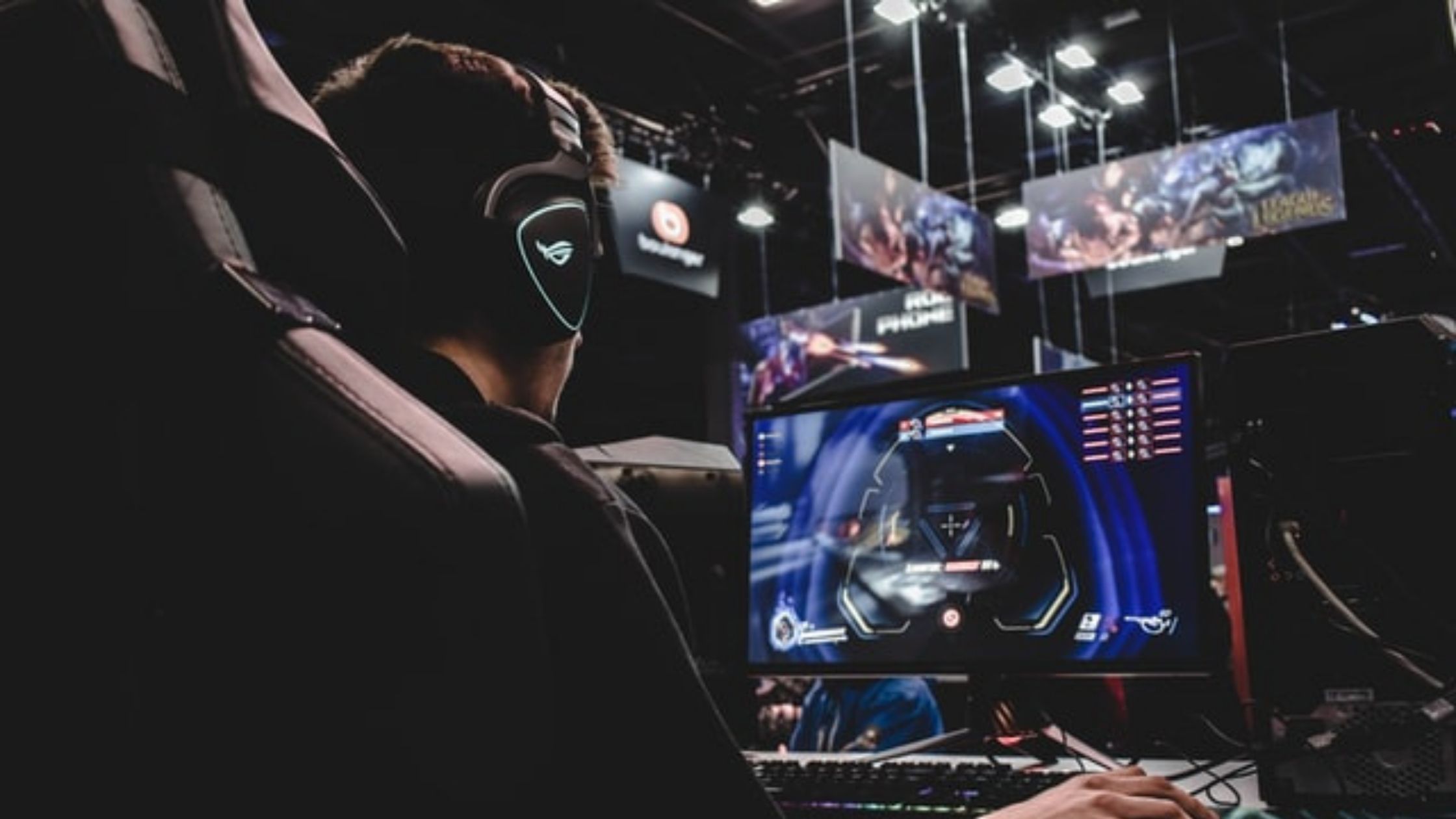 If the cinematic and stunning trailers are something to go by, 2022 will experience more next-gen AAA and indie gaming systems like no other year. Since the beginning of the year, tons of video games have been released, with more to come.
So far, we have seen new releases like PS5, Switch, PC, and Xbox Series X/S. Interestingly some popular games from the last decade are expected to make a comeback, including God of War, Horizon Zero Dawn, Hollow Knight, Gran Turismo, and Breath of the Wild. However, some of these major games require lots of work and could come back in 2023.
Other big names that are expected to cause a stir in the industry include Elden Ring from George R.R. Martin, the Starfield, and Forspoken from Uncharted's Amy Henig. The pandemic has also inspired several new video games describing a world where a virus ravages the planet's population. Climate change has also contributed to similar apocalyptic themes.
Of course, it is not all doomsday. You will also enjoy new video games featuring superheroes doing their best to save the planet and make it a better place. You can also jump into old favorites like FairGo casino USA. Let's dive into the list of most existing video games we expect to see in 2022.
1. Dying Light 2 Stay Human
This game was created by Techland and is an upgrade to Dying Light 1. It is based on a fictional city called Villedor, featuring Aiden Caldwell, who enters the city to search for his sister Mia.
The two characters had seen each other several years ago when they were children, and through hazy flashbacks, he has to save her sister. Though the game's narrative is weak, its robust parkour system and engaging combat offer a huge boost for the game.
2. Pokemon Legends: Arceus
The Pokemon series was one of the most popular video games in the mid-90s, but it became stale for some players. The game creators responded to this need by releasing Pokemon Legends: Arceus, giving the pokemon franchise a new direction.
Many people thought that the game is open-world like The Legend of Zelda: Breath of the Wild, but it was clarified by game creators that Pokemon Legends: Arceus is not an open-world game.
The game has large segmented areas that players can gain access to and freely explore. The game begins in the Jublife Village, where players explore the map to determine where they want to take their adventure first.
Unlike the previous Pokemon games that only allowed players to move in a straight line to enter and town and collect Gym badges, Pokemon Legend: Arceus allows players to run loosely in the wild.
Players in Pokemon Legend: Arceus spend their time trying to catch Pokemon.. The previous versions were characterized by players fighting Pokemon in various combats; however, the Legend version allows players to head toward a Pokemon's direction and manually hit them with a Poke Ball.
Players also can sneak up on a Pokemon or weaken them in combat before catching them. With this new game, you have more freedom to catch a Pokemon like never before.
3. Sifu
This beautifully built martial art video game illustrates the value of Kung Fu. Sifu is uncompromising with a unique design that seamlessly allows you to enjoy every facet of the game. This latest martial art is revered for its top-notch animation, exquisite combat, outstanding music, and elegant storyline.
The game begins like many other revenge-oriented martial art stories. Imagine your beloved father and master of martial art is murdered before your eyes. With anger, you set off for training to be the best martial art fighter of all time, and after eight years, the time is ripe for vengeance. You are looking for all the five culprits who murdered your father.
You begin with little information about the culprit, and you have to do some detective work to reveal their identity. Throughout the campaign, you collect different clues and evidence pointing to the real culprits. Each piece of evidence is pinned on the detective board, making it look like a movie with you as the main character.
Sifu is probably one of the best martial art video games worth playing. It keeps players engaged as you vehemently look forward to serving your father's killers justice. I have to say; the detective work makes you feel like a real cop.
4. Horizon Forbidden West
The developers of Horizon Forbidden West made it a sequel to Horizon Zero Dawn. Though this video game felt complete with the way it ended, Horizon Forbidden West proves its case, proving that Aloy's story needed an additional chapter. The game showcases next-generation technical achievement with human details.
Horizon Zero Dawn raises Aloy from an outcast in the Nora tribe to a world hero. This success comes with a burden, as depicted in Horizon Forbidden West.
In this game, Aloy is on a mission to find a cure for a rare plague (Blight) ravaging the world like wildfire on dried foliage. Her quest takes her to the West, the territory of the violent Tanakth.
She is accompanied by her two friends, Erend and Varl, from the previous game to help her fight; however, the mission weighs downs on her, and she distances herself from her friends. Her frustration in dealing with petty politics as he tries to save the world makes her sad.
This open-world action game with exceptional animation brings the story to life. As you see, Aloy's friends (Varl and Erend) struggle with their weakness to support their friend; no matter what, you are left appreciating humanity. This video game is not just another action-fill superhero story; it is educative and entertaining.
5. Elden Ring
The quest to beat Eden Ring in this game is exhilarating. Hidetaka Miyaki and George R.R. Martin joined forces to develop this triller. You will likely experience a ring of emotions from anger when you fail to overcome stronger foes and excitement when you find a way to destroy them.
The game's designs are jaw-dropping as you explore the open world and its vistas. Elden ring rewards your curiosity with new encounters, harrowing enemies, a reward of advanced weapons, or something else. The allows players to run a dense and fascinating world searching for freedom and exploration beyond anything else.
The stage begins with you as a Tarnished of no renown. After a blessing by grace, you are forced to journey through a dangerous land to become an Elden Lord. During the play, you will discover how you will accomplish that feat or what that means.
The story's complexity is hard to grasp fully, making it interesting. Furthermore, the unpredictability of your next step keeps you on edge. You could meet unexpected enemies while hunting for treasures, and if you are not careful, you will die many times.
This game is a maze with no markers on the map and no direct routes to guide you to your desired destination. The characters are individuals with agendas, so don't expect them to flag you off. You have to find these routes yourself and fight your own battles.
6. Stranger of Paradise: Final Fantasy Origin
The announcement by Square Enix to release a remake of the Final Fantasy 7 as Stranger of Paradise: Final Fantasy Origin was in itself strange. This ironically named video game series was adored by several JRPG fans, and it makes sense that Square Enix was willing to reintroduce a remake.
Stranger of paradise offers an edgy tone to the bare bone narrative, upgrading what Fantasy 7 previously offered. We, the game's brand of heroes like Jack Garland on a mission to restore the crystal in its original place and destroy the evil overload, Chaos.
Each character in the game is known for their unique characteristics. For instance, Jed is spirited, Ash is considered stern, Neon is reflective, and Jack is often described as driven, especially the drive to kill Chaos.
The story is engaging and entertaining, capable of keeping you on edge, wanting more. Though you may feel overwhelmed by its many combat aspects, the mechanics click so well as you proceed with the game. Additionally, the job system provides you with a range of fighting options to cater to different playstyles.
Enemies come at you thick and fast; if you are not quick to take cover and strike, you will be killed many times. However, swapping in and quickly switching between classes is truly gratifying. If you play to higher levels, you will even have the opportunity to fight the game's final characters like Tonberries, Marlboros, and Cactuars.
7. Forspoken
If you loved the eccentric take on the JRPG series by Final Fantasy 15, you would undoubtedly love Forspoken by the same developers. Luminous Productions is known for its genre-bending approach as they mix fantasy with an American road trip.
Forspoken looks like an open-world RPG, following the veins of The Witcher and Assasin's Creed from Square Enix. Forspoen director Takefumi Terada stated in an interview before releasing the game that they were looking for a game that suits well with Luminous studio themes. Forspoken help them to bring the studio concept to reality.
Though the gaming industry continues to grow, Forspoken demonstrated the quality Luminous could contribute to the gaming industry. If you have played modern open-world video games, you will identify with Forspoken.
Frey's protagonist in the video game is depicted traversing the land through various mission markers and waypoints. She can explore several interesting points without limits. However, as she traverses the land, she will encounter many enemies and monsters.
Forspoken's combat is real-time, and the fighting arsenals are primarily magic. Frey can maneuver her way through a collection of magic spells as she fights her enemies with close-range and long-range missiles. The technology behind Luminous Engine is advanced, mixing several elements such as lightning, water, and fire as weapons during combat.
The play mixes the idea of a fantasy world and a New York heroine to create excitement around it. Frey comes into Athia, a magical city filled with various villains, and she needs to fight them with her magical powers. You can upgrade Frey's coat and her fighting powers.
8. The Day Before
The Day Before is an open-world video game depicting a deadly post-pandemic world infested with blood-thirsty zombies, killing and eating survivors. The stage is set when you wake up in a world you cannot remember, but as you set out to discover what is happening, you realize you need to fight for survival.
To survive, you will have to scavenge for food and take cover in abandoned buildings and houses. Players have to be on the lookout for dangerous man-eating zombies constantly. Besides zombies, fellow survivors will also fight you for the limited resources. These survivors will likely get violent, requiring the player to fight them in this dangerous world.
The game's difficulty is heightened since it will take only a few bullets to eliminate a player. The game focuses on human nature, with some teaming up to fight the undead. Load up your gun because some shooting is about to begin. Zombies and human enemies are not spared in the fight for survival.
Find friends who can join your team of fighters as you try to build a normal world. The fight for necessities is real, and selfish human nature is exposed fully in this MMO survival thriller.
Final Thoughts
The gaming industry has taken 2022 by storm, with several developers blowing our minds with ingenious creativity. The pandemic did not dampen the spirit of this industry; rather, it opened doors for more ideas. If you are a gamer, take your seat and enjoy amazing content, but check out other reviews if you are unsure which game to play.