Have you set any new year resolution to make your website even better? Even one month is passed, still it is not too late to set the resolutions and work accordingly to boost the growth. In this article, we will see the top 5 tips/resolutions that will help you to reach the destination fast.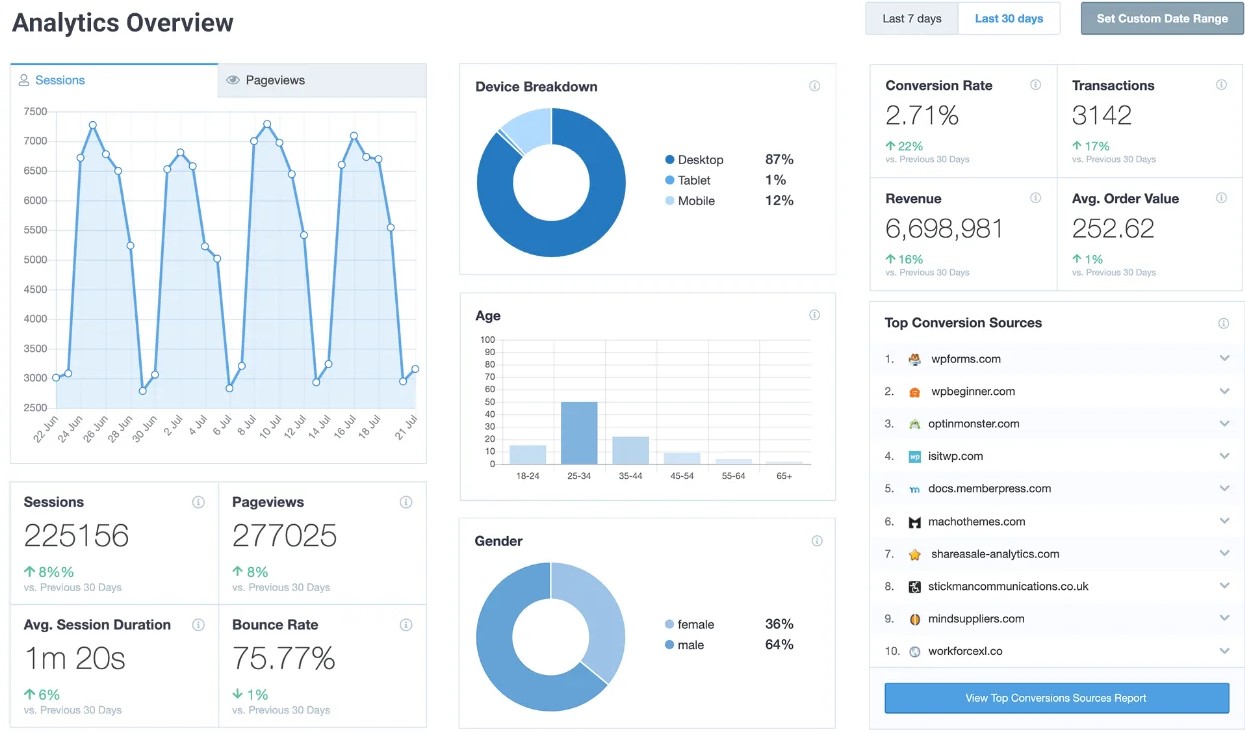 Even if you have good quality content, a good number of posts, good website design, not getting the desired number of visitors? don't worry you are not alone, there are quite a number of people facing this issue, but we are here to help. Building a website and writing some articles and spending some time to share it with friends alone won't help in reaching the right path to the right destination.
We are moving straight to the tips one by one which you can set as the new year resolutions.
Make use of Analytic Tools
Decisions that we take today will design the next day, right? Analytics will help you to make data-driven decisions which in turn helps in designing a fruitful future. Google Analytics is Google's powerful full analytic tool that can be used for A-Z analysis for your website like visitor count, source, rankings, etc…
It is important to know how to set up Google Analytics for your website. Actually, it depends on which platform your website is running, if it is running on Blogger then it's pretty simple to set up. Just we have to provide the google analytics id in the settings of the website. But if your website is running on WordPress then it's a little bit tricky job to integrate because it requires technical expertise to edit the site code. But no need to worry! there is one easy way to do this as well.
MonsterInsights can help you to integrate Google Analytics without touching/editing the code. What you have to do is just install the MonsterInsight plugin on your WordPress site, that's all!. Events tracking such as file download tracking, outbound link tracking, affiliate link clicks, etc… you will get out of the box. Also, MonsterInsights is Equipped with powerful features such as eCommerce tracking, form tracking, custom dimensions, etc…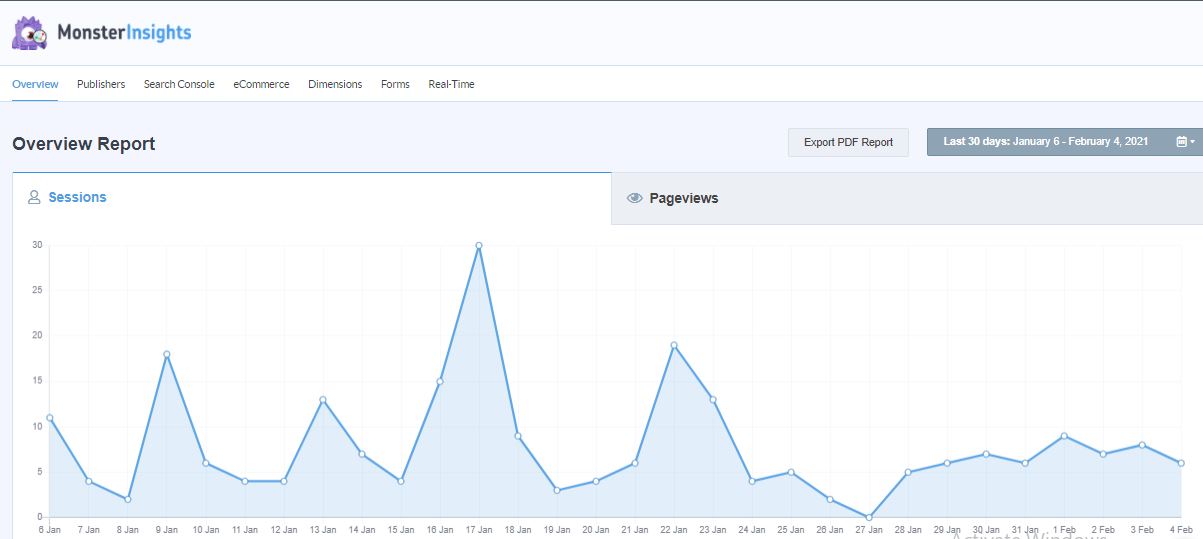 2. Optimize your Website
Without proper Search Engine Optimization(SEO) publishers cannot drive organic traffics to the website. Working on SEO can result in getting high ranks thus more people can see the content and visit your website.
We suggest you conduct research on which search terms your site is already ranking on. You can find it easily with the help MonsterInsights. You can navigate to MonsterInsights > Search Console Tab and can view the top 50 Search Terms, by writing content related to the already ranking terms can help in boosting visitor counts and website revenue. But please note that in order to view these details you need to add Google Search Console to your Google Analytics.
3. Increase Website Load Speed
Visitors will not have so much patience to wait for too long for content to be displayed. So it is really important to have a good website speed. Haven't checked your website load speed yet? Now this will be easy for you since you already have MonsterInsight installed on your website. Just click on the Site Speed tab from the admin panel and test.
If your site loads slow then we recommend you to change the theme/template and kindly use low sized images in your website. Once website starts loading fast no doubt that the visitor bounce rate will get increased tremendously.
4. Make the Most of Email Marketing
Email Marketing can be helpful to make customers aware of your product launches, offers, promotions, etc. So it will be really helpful if you can create a mailing list. You can get visitors mail ids by simply proving a subscription form on your website, so that interested users can subscribe.
With the help of OptinMonster you can convert your visitors to subscribers. Most people usually won't subscribe to the newsletter directly. But if any offers they get like if you allow visitors to download free books or if you provide them some discount coupon codes, then they will become hungry to get it, and thus they will provide their email ids without a second thought.
5. Start Selling your Own Products through Website
Most of the publishers are earning money from advertisements, reviews, product promotions etc… It will be better if we have an ecommerce store as well right? So along with the mentioned revenues we will get an opportunity to use our own visitors for our own business.
Its not too hard to start online selling these days. Can search for B2B websites and buy products from one of those trusted websites in wholesale and can sell it through our own website. There are a lot of courier partners available out there to ease the operations. Also for Analysis you are again lucky since you have MonsterInsights plugin already installed on your website. Just click on the Ecommerce tab and get the reports of your sales easily.
Final Words
Hope the tips will help you to set the resolutions. We are sure that users who get MonsterInsights now will receive an awesome year.
Please feel free to post your comments below if you have any doubts. We will be really pleased to help you out. Thank you.