Online shopping is the most convenient way of shopping which comes with its own set of benefits. You can ditch the long lines at the fitting rooms. If a product does not fit, what do you do? Just get it exchanged for the right size at the click of a button.
You can avoid the crazy rush during the sale periods. All you have to do is simply go online and have all the products right at your fingertips. With the seamless buying and billing process, you can quickly ditch the long queues at the cash counter too.
Online Shops such as Flipkart have made it simple for you to shop from home. Flipkart is a place where you have a very versatile range of products at your fingertips. Right from Electronics, Appliances, Apparel to Furniture and soft Furnishings, there is everything available in one place.
If you are a frequent Flipkart user, have you tried the Flipkart pay later option till now? Flipkart pay later option allows you to buy products on Flipkart for an entire month without paying for each transaction.
There is a limit of Rs 5–10k enabled if you are eligible. You can make use of for your purchases during the month. The payments for different transactions can be consolidated and paid up in the subsequent month in one go. Here are a few benefits of this payment option: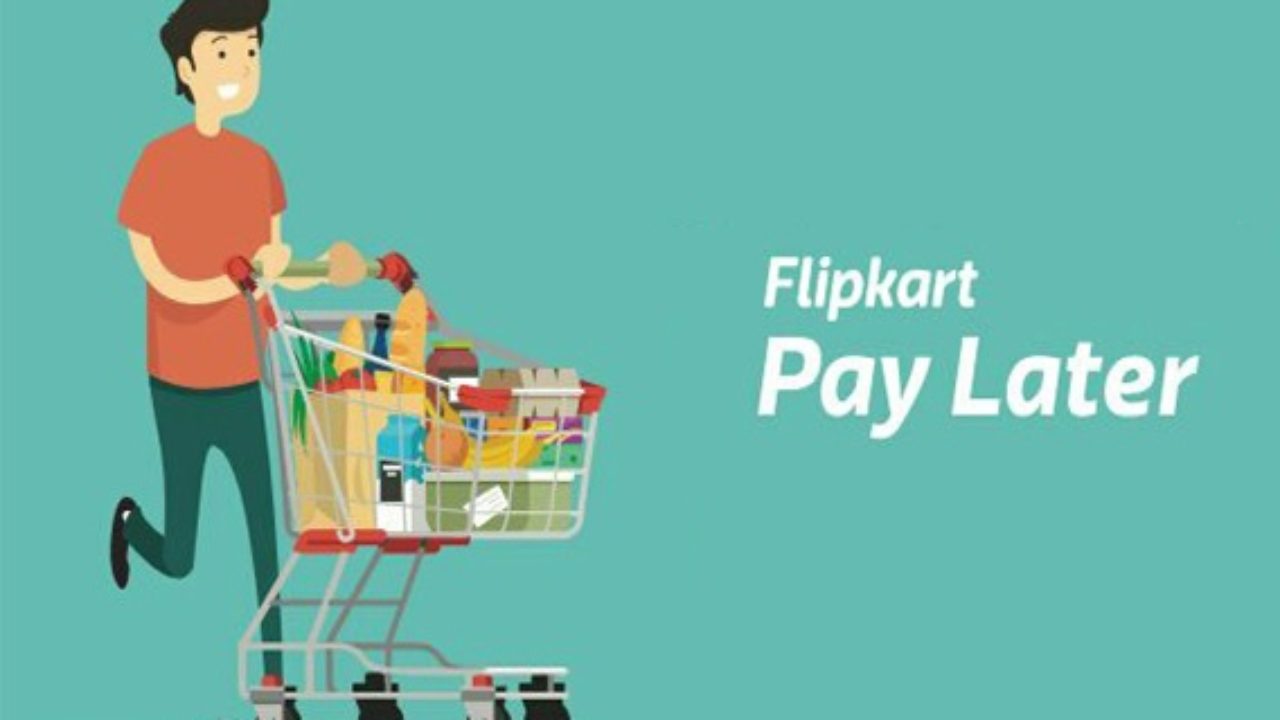 Hassle-Free Buying
With the Flipkart pay later option you can make your purchases instantly. Buying can be done just at the click of a button. You do not have to put in multiple details while going ahead with your transaction process. If long payment processes are something that holds you back when it comes to online shopping, the pay later option is for you.
There is no need for a lengthy payment process every time you make a transaction. You can simply complete your purchase at a single click. Once your products are delivered, you can validate their quality. Payment dues are generated at the end of the month.
Does Not Affect Refunds and Cancellations
Enabling this option does not affect your returns or cancellations. In case the product is not up to the mark, you can go ahead with the exchange/cancel/refund process as usual. The amount is automatically adjusted in the account. You do not have to pay for any such purchases or cancellations.
Interest-Free
The pay later option is interest-free for you. This option provides you with a small line of credit. Conceptually the pay later option is a form of micro-finance. But the best part about it is that it is interest-free for you for the stipulated period. Beyond that period, there is a specific percentage of charge on the amount.
As per the FAQ section, there is a penalty of Rs 100 for an outstanding amount of up to Rs 2,000. Rs. 2,001-4,001 the penalty is Rs. 200/- and Rs 400 for Rs. 4,001 and above. In case of further default, your account can be suspended.
Security
This option adds another layer of security to your transaction since you do not have to put in your banking details. Avoiding the payment portals altogether ensure that your account is safeguarded from hacking online frauds. Another advantage to making use of this option is that in the rare instances that the product is absolutely substandard, you have added leverage since you haven't paid for it.
Available on Flipkart Assured Products
The pay later option is available on Flipkart assured products alone. So while you are making your purchase, you can rest assured that you are getting quality products. With third party sellers, there can be issues with quality or a lengthy return procedure. In this case, you will not face any such problems.
Easy Repayment
The repayment process is seamless and straightforward. You can make the payment via credit card, debit card, or net banking option. You will receive a monthly statement to your registered email address and an SMS as a reminder. If you are using the app, you will get notifications for the same if these are on.
These reminder emails or messages will have all the details about the orders placed during the month. The email is sent on the 1st of every month and has to be cleared on or before the 10th of the subsequent month.
To find out if you are eligible, all you have to do is select the 'Flipkart Pay Later' option that appears under the 'My Account' section of your app. This option is available only on 'Flipkart Assured' products of selected sellers. The entire process is quite simple and easy to follow through.
This initiative by Flipkart is absolutely customer-centric and tries to reinforce trust and provide you with a convenient and hassle-free shopping experience. It is comfortable, cashless, and on credit. So if you have set your eyes on a particular product, there is no need for you to wait for your payday to arrive as Flipkart has made it very simple for you.